This expert-led wilderness & wildlife adventure, combines two of Madagascar's largest rainforest national parks, with a network of community-owned wildlife conservation reserves.
At the heart of the journey is a place called Mangabe - not the island of the same name off the Masoala Peninsula, but a new and precious 76,000 acre forest reserve whose hills and deep valleys sing to the tune of Madagascar's largest lemur: the Indri. It is a haven, too, for Madagascar's second largest and most beautiful lemur, the Diademed Sifaka; tiny Mouse Lemurs and several other species in between. We also find many endemic chameleons, birds and insects, the critically endangered Golden Mantella Frog, considered in 2005 to be extinct, but rediscovered on the banks of some simply stunning rivers within the reserve.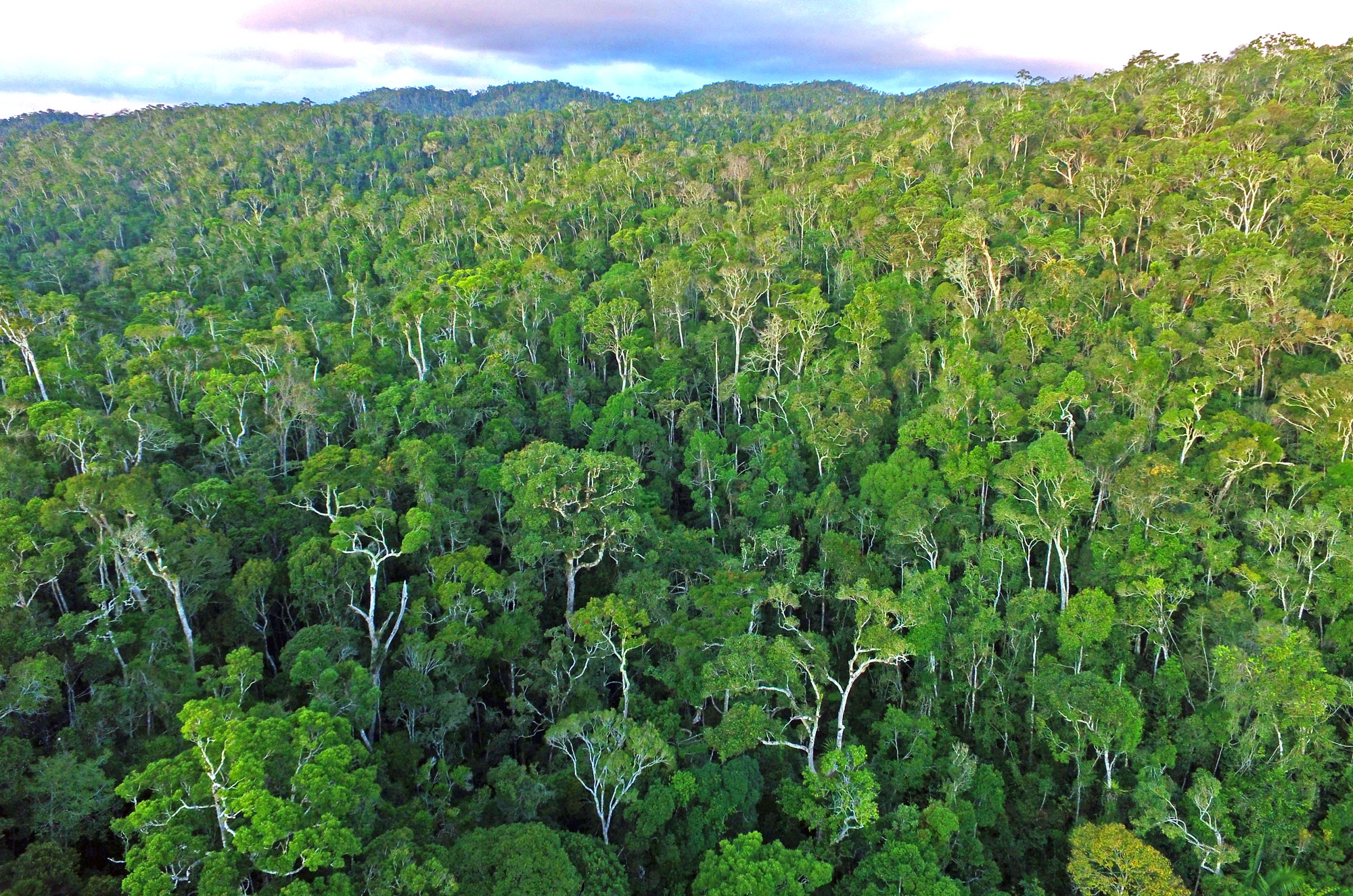 Whilst we will reach the better-known primary forests of the Mantadia National Park and Perinet from a hotel base; Mangabe is very much off the beaten track, requiring a special expedition to reach it. We have to arrange track repairs in advance, so that we can take 4-wheel drives and a fully operational temporary tented camp into the area. The experience is a true adventure, paddling along remote rivers and trekking along trails established primarily for wildlife research.
We first heard about Mangabe in 2014, when one of our partner charities, the Rainforest Trust, began appeal to help a Madagascan-based NGO called Voakajy raise the funds needed to establish the 76,000 acre Mangabe Reserve. Aqua-Firma was keen to help and we dipped into our Rainforest4Climate Fund to help the Trust reach the fundraising target needed to gazette the area as a new reserve.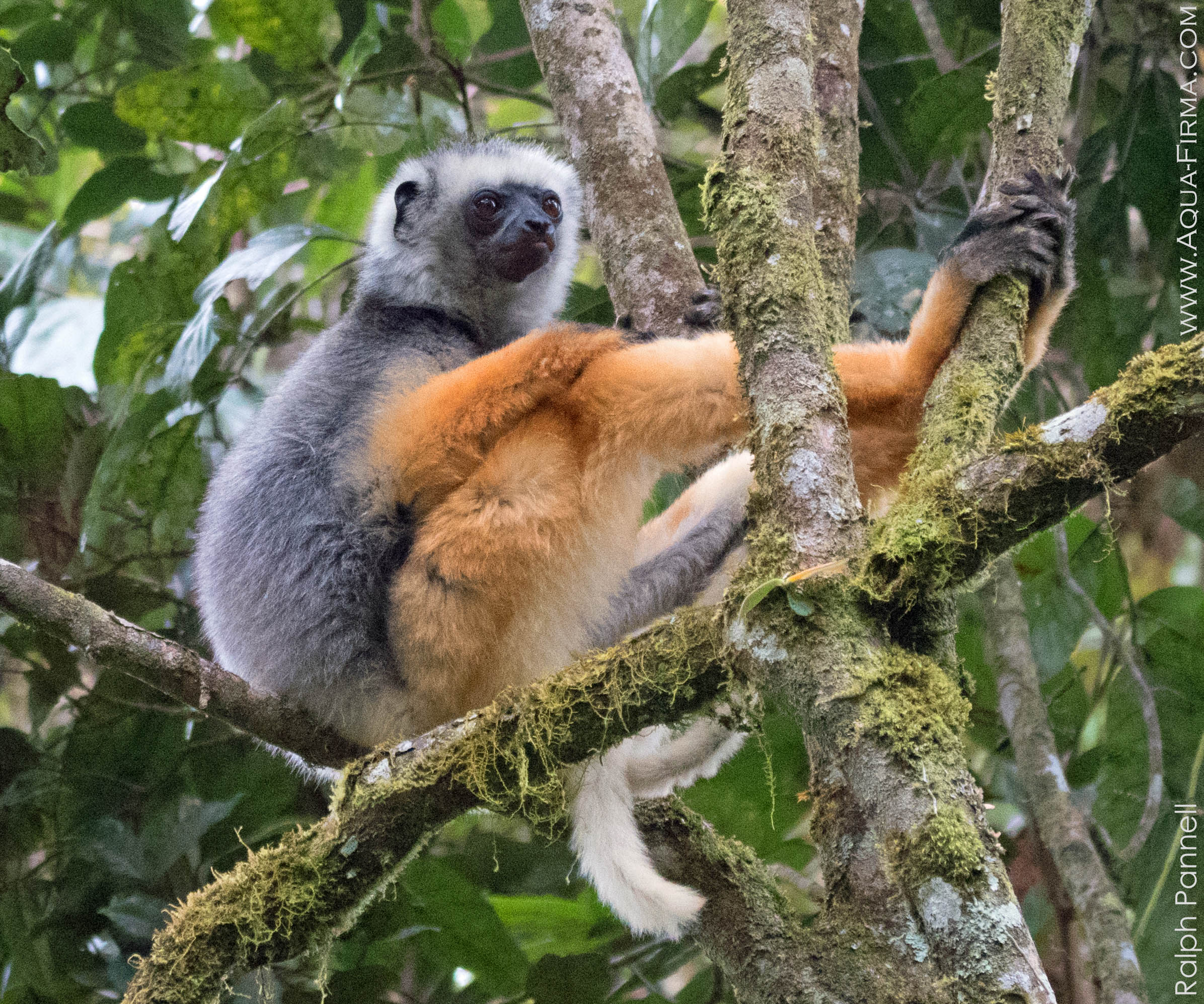 Whilst wildlife and landscapes are very much at heart of this experience, so too is close contact with remote rural communities and their land. Some of the characters you will meet have featured on BBC documentaries, including a band of singing and dancing teenagers who have become the inspiring guardians for a more sustainable future in Madagascar.
Trip leader will be Aqua-Firma Director, Ralph Pannell, who spent 5 years working in rainforest conservation for Rainforest Concern. He will be joined throughout by leaders of the charity Voakajy and local community guides who are expert at spotting even the smallest chameleon that most would miss.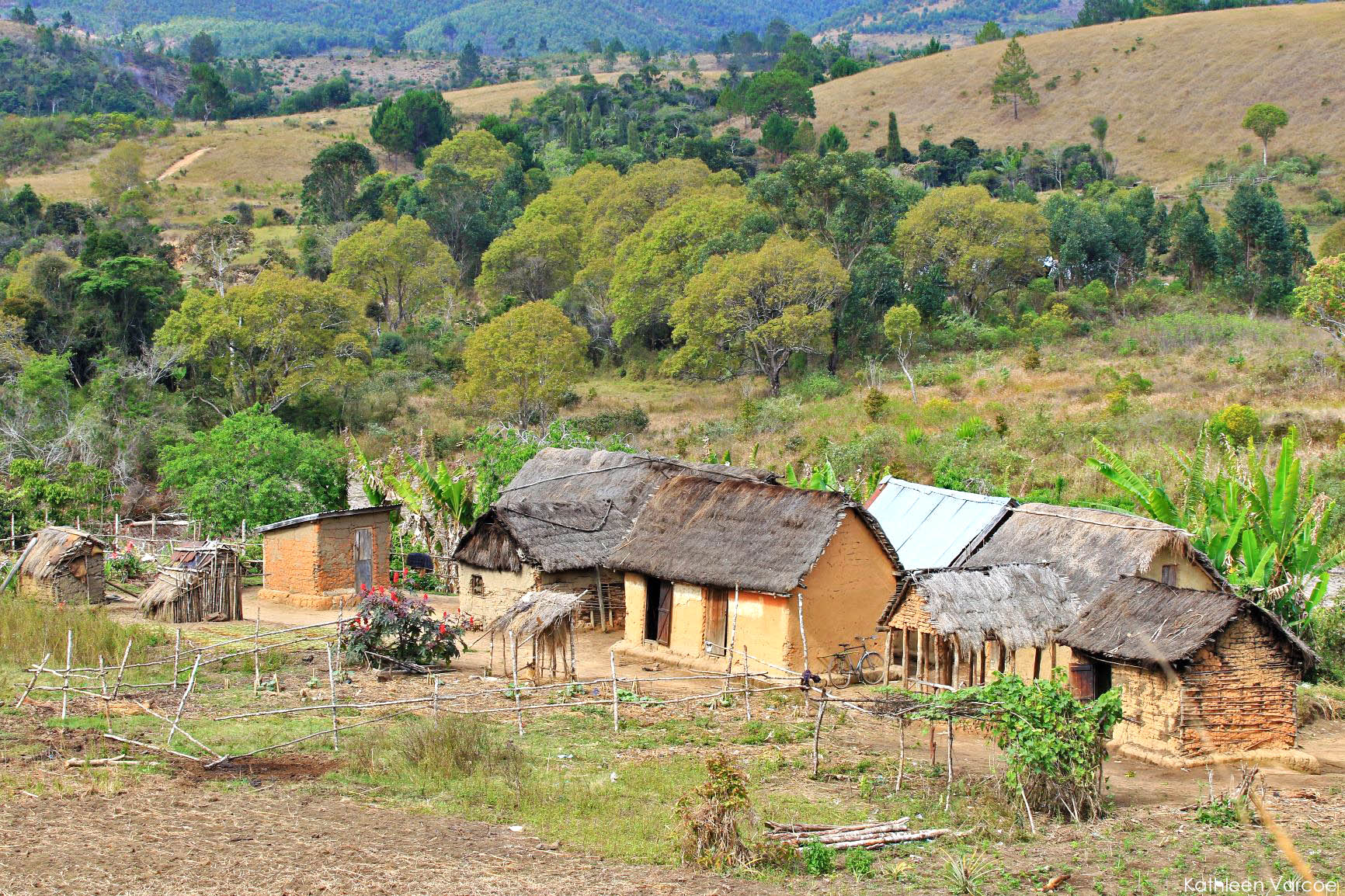 holiday in Madagascar - nature tours and travel - wildlife safari - photography journey - ecotravel - ecotour - responsible travel -
Itinerary
Day 1: Arrive in Antananarivo
Arrive Antananarivo airport where you will be met and then transfer to your comfortable hotel. Trip leader, Ralph Pannell, will be available to help you settle in and meet others in the group.
Day 2: Exploring Antananarivo
Today we will take you to see something of Antananarivo with an easy going walk amongst some of the most historic and culturally interesting parts of the city. We will also provide some talks about Madagascan conservation and the fauna & flora associated with the areas you will be visiting and beyond.
Day 3: Heading to Moramanga
Today we will set out early overland east out of Antananarivo. The scenery will become steep and hilly at times with some lovely rural views. Eventually we will reach the town of Moramanga where we will take lunch and meet the energetic local project team.
From here we will drive off road making full use of our four-wheel drive capability to negotiate rough tracks and makeshift bridges. We can explain a lot to you on this journey about rural life in Madagascar and land management from French colonial times.
We will eventually reach a river, close to our reserve. A wooden bridge built for logging trucks in years gone by has collapsed here, so we will board a pirogue (dugout style canoe) and explore some stunning riverside forest for a while before crossing and making our way to our Expedition Tented Research Camp.
This is where we will be staying for 3 nights. Remember, you are a pioneer, exploring a massive area before a single tourist finds their way here. Conditions will be 'comfortable expedition' standard - a little bit better than camera and research teams might expect on assignment on the BBC's Lost Lands series. You will be within a tent beneath a fixed shelter, your bed will be raised off the ground with clean bedding, Out of Africa style toilet and washing facilities, sanitary Malagasy expedition catering and the Great Outdoors with river beside and stars above.
After dinner, we will go on a 2 - 2.5 hours forest night walk. We can usually see a lot at night, including Night Lemurs, Mouse Lemurs and numerous chameleons. The lemurs are easiest to see due to the reflections of their eyes. We can actually get quite close. Chameleons usually required the tuned eyes of our local guides. It's unlikely that you will find one without their help.
Day 4: Exploring Mangabe Reserve
Today we will make an early start heading along a river and up trails along a high ridge. The scenery is fantastic. We hope to find rare Golden Mantella Frogs close to the river and get close to Indri Lemurs on high ground. We are sure to hear several groups of lemurs and see birds that you will never see in the wild outside of Madagascar.
We will take the opportunity to visit one of the villages our project partners are helping in their quest to achieve a better and more sustainable life. They are lovely people and whilst language will be a barrier to most, you will experience a wonderful sense of goodwill. You will also have the opportunity to really feel what life is like for a rural Madagascan and learn how they are being assisted by experts in the project team.
Late in the afternoon we will resume our search for lemurs, birdlife and Golden Mantella Frogs.
Day 5: Exploring Mangabe Reserve
After breakfast we will either trek or head to a river put in point to explore Mangabe from the water.
Lunch in the field then trek back to camp.
Dinner and then night walk.
Day 6: Exploring Mangabe Reserve & Travel to Andasibe
Further trekking in search of Indri lemurs and Sifakas.
Late afternoon we will take the 4 Wheel Drives back to Moramanga and travel no to Andasibe and a lodge at the edge of forest there.
Day 7: Mantadia National Park & Andasibe Forests
After an early breakfast we will head into the 155 km2 Andasibe-Mantadia National Park in search of birdlife, wildlife and endemic insects such as the Giraffe-necked Weevil.
We will head to Andasibe for a good lunch and then head to a community owned forest reserve where Indri lemurs have become quite habituated to humans. After tracking lemurs and seeking chameleons, will then step out of the forest and drive back to Antananarivo for overnight.
Transfer to the airport for flight home, or stay to explore more of Madagascar such as heading to Nosy Be to join our Madagascar Whale Shark Research - Islands, Marine Life & Lemurs experience led by Madagascar's leading whale shark expert, Stella Diamant and Aqua-Firma director & photographer, Ralph Pannell.
Dates
Enquire / Book
03 - 10 Oct 2024
-
£ 1,990
Small Group Trip (8 Days / 7 nights)
Pioneering Conservation Adventure
Single supplement:
2024: £395
Price includes
- All meals
- All accommodation
- All guiding
- All transportation including airport transfers
- National park entry fees
- Contributions to communities and local charity partners
Not included
- International flights
- Drinks
- Items of a personal nature such as laundry & telephones
- Travel insurance