South Georgia Island is a very special place. For more than 15 years the island continues to be cited by our guests as the highlight of an Antarctica, South Georgia and Falklands expedition cruise.
The adoration is justified. Half a million pairs of King Penguins form the spectacular feature of Salisbury Plain, one of the largest breeding colonies in the World. With around 105,000 pairs of Gentoo Penguins and 6,000 pairs of noisy and boisterous Chinstraps, the abundance of wildlife along these shores can be truly overwhelming.
Falklands - South Georgia - Antarctic Peninsula
South Georgia
FROM
US$9,845

16 - 23 Day Voyages

View details

Enquire / Book
Exclusive South Georgia Voyages
South Georgia
View details

Enquire / Book
Antarctica, South Georgia & Remote Atlantic Islands
Antarctica
FROM
€7,190

March & April 2023 & 2024

View details

Enquire / Book
South Georgia also has a fascinating human history and being able to stand and reflect on the anchorage of Scotts Discovery or to remember the feats of Earnest Shackleton at his grave side, is indeed a humbling experience.
Sweeping penguin-filled plains and jagged mountains mould together, punctuated by huge glaciers which pour down the mountains calving icebergs to the sea. Long tussock grasses cover vast areas of the lower flanks, providing excellent nesting grounds for gentoo penguins, the majestic wandering albatross and the endemic South Georgia pintail.
Lying north of the Antarctic Peninsula, summer in South Georgia starts earlier and lasts longer than at its icy neighbour. As such it is also a vital breeding ground for huge concentrations of seals which take seasonal residence along its shores.
More than half the world's population of southern elephant seal reside on South Georgia and territorial males guard harems of up to 100 females in the breeding season. Hunted to the brink of extinction, today fur seals thrive in South Georgia where they are thought to number over 3 million.
For many visitors, it is this spectacle of wildlife which provides emotional never-to-be-forgotten memories.

"....South Georgia was the highlight of my trip ... life there, in astounding numbers. Sitting in lightly drifting snow on a tussock of grass at Gold Harbour, surrounded by thousands of baying seals, curious penguins and Albatrosses swooping like low flying cutlasses it was if nature had conspired to jointly set a stage, as if to say 'here, look, this is how the world was always meant to be'. That was a magic moment of pure joy for me." J Levene.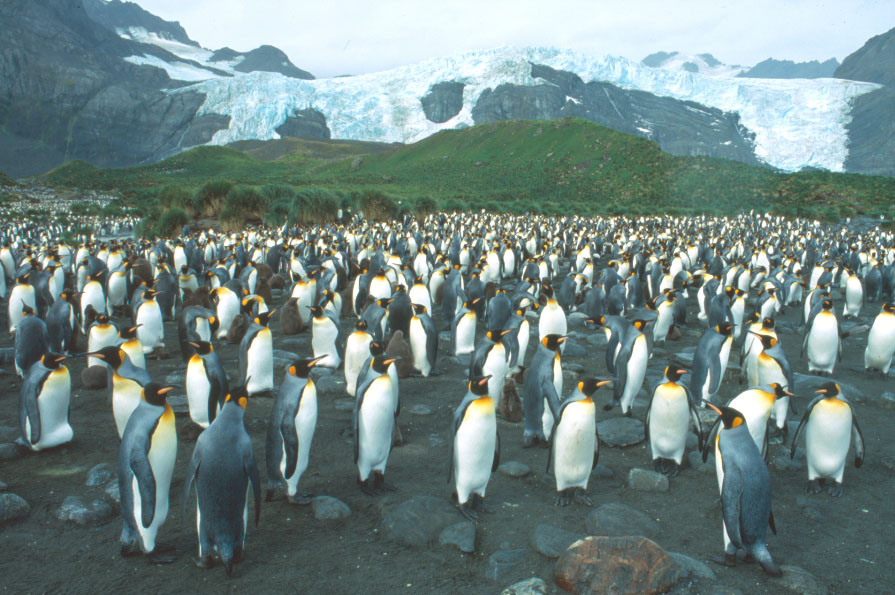 Aqua-Firma Antarctic Expertise

Our small ship expedition cruises ensure you explore the best of South Georgia, in the company of expert natural history guides and historians.The Aqua-Firma team have been exploring Antarctica for many years; guiding, driving zodiacs, and as marine scientists, delivering inspiring onboard lectures and educating guests of the magnificent but fragile beauty of Antarctica.
It is this in-depth, on location knowledge and expertise which can assist with your choice of voyage to best match your timing, interests and budget.

Small ship voyages

Carrying between 12 and 200 passengers, these strong comfortable ships foster an intimate atmosphere for like minded people who share a true passion for remote wild and wonderful corners of our planet. Ships vary appreciably in level of comfort from a true expedition ship to a more luxurious expedition cruise offering spacious en suite cabins and excellent cuisine. Whichever your preference, all our departures maximise time spent off the ship, with inspired daily landings, informed presentations and exploration in the company of experts.

A full complement of Zodiac craft (rigid inflatable boats) facilitate small group expert-led landings and close encounters with wildlife. Onboard lecture programmes span subjects such as: wildlife, birdlife and marine life as well as human history, geology, and polar conservation.

South Georgia optional adventures

Your guides are the key to inspire and enrich your knowledge of the unique polar environment. Aqua-Firma marine scientists, guides, polar divers and kayakers have many years of in depth on location experience. Specialist knowledge on certain trips enable us to offer adventure options such as following Shackeltons route on skis or on foot, kayaking, diving and polar photography workshops onboard.

Our promise and your protection

Polar voyages are a major commitment for most travellers. We offer a personal and professional service with a promise that for any experience which is directly comparable, our prices are never beaten. Detailed information is provided throughout your booking and preparation process and with our first hand experience we are always available to answer any questions, no matter how small, giving 24 hour support before you depart and whilst away.

Although our voyages can be enjoyed as stand alone experiences, we are a fully ATOL bonded travel company and happy to provide flights and accommodation before and after your voyage. Aqua-Firma have the expertise to extend your travel plans and are a specialist at tailor made travel within Argentina and other parts of Latin America.