Sailing yachts and motor yachts can provide an ideal platform from which to explore our seas, rivers and lakes, whether that be the idyllic islands and reefs of the Seychelles, remote parts of the Brazilian Amazon, or the icy wilderness of the Arctic and Antarctica.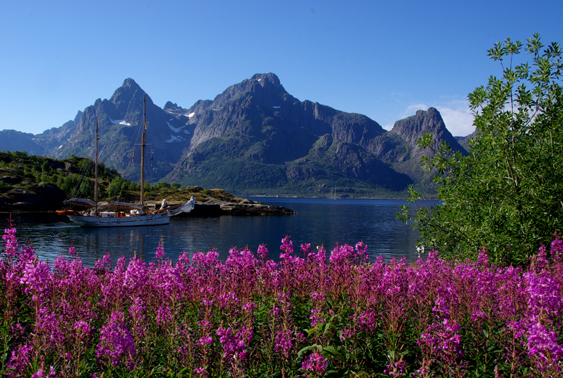 For those who enjoy taking the helm and sailing themselves, we can offer cost effective bareboat charters as all or part of a trip. As experts in the locations we travel to, we have a unique ability to combine boat based and land based exploration since the latter can provide a better means of exploring certain areas more comfortably or cost effectively.
We can also operate private yacht charters with an onboard team there either to facilitate your quiet enjoyment of a tropical island setting; or with the added expertise of a wildlife expert to help you explore the natural history of the Galapagos, remote islands and reefs of Belize or the Seychelles; or cooler islands of Antarctica, Arctic Norway and western Russia. We can also cater for special interests such as photography, birdwatching or diving.

For those who wish to incorporate diving into a charter, we can integrate this as a small part of your trip, or by providing an onboard divemaster and equipment we can take you to areas beyond the logistical reach of a land-based dive centre. Put to the extreme, we can even provide expert polar dive staff and logistics to enable you to dive in the High Arctic or Antarctica.

Whether you are seeking the short addition of a romantic sailing charter in the Indian Ocean, or marine scientist or rainforest expert to lead a private charter to Antarctica or Brazil, Contact Us to discuss. You will find a huge amount of professional experience on the end of the phone ready to help you create the itinerary you want tailored around your interests and timings, as well as weather and sea conditions we know to expect at different times of the year.