This experience combines some of Tanzania's best protected waters surrounding the enchanting Mafia Island; and Africa's largest protected wilderness area: the Selous Game Reserve.
For a diving or snorkeling enthusiast, Mafia Island is an 'island of two halves'. On the eastern side and spreading south are some of Tanzania's most pristine reefs. Their health is a testament to the Marine Park established there by WWF (the Worldwide Fund for Nature). Beyond Mafia's western shores is a shallow sand bank which provides one of the world's best opportunities to snorkel with Whale Sharks; and in fact one of the best places to see them from the air as you fly into and out of the island.
Starting in the east, the most accessible coral reefs are those of the huge Chole Bay. This bay is protected from seasonal wave actions providing year-round diving with plenty of healthy hard corals. Chole Bay is a part of the 821 square kilometre Marine Protected Area which is afforded complete protection from fishing. This means that you can dive (or snorkel) amongst some incredibly healthy fish life. You can find yourself eyeball to eyeball with large numbers of food fish such a groupers, which in other coral reef locations around the world would have long been destined for the pot.
In addition to large specimens of fish, the marine park protects an incredible diversity of fish life and marine ecosystems. In Chole and beyond, you can find further excellent hard coral areas, algal dominated reefs, extensive mangrove forests, sponge and soft coral sub-tidal beds and wide inter-tidal flats. This variety encourages more than 400 species of fish to reside here, 400 types of sponges, 200 types of algae, Green Turtles, Hawksbill Turtles, Olive Ridleys and Giant Leatherbacks.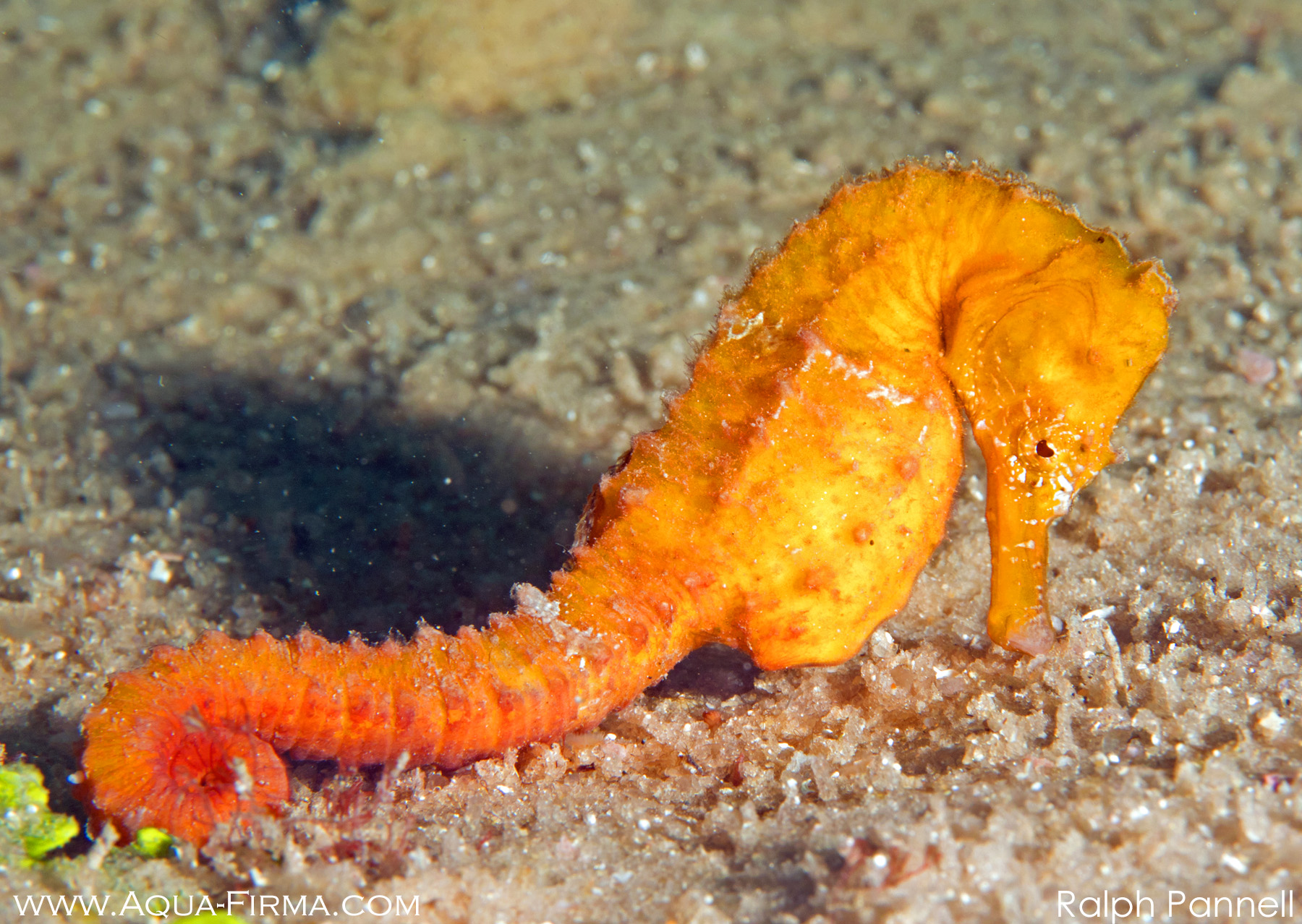 In addition to some of Africa's healthiest & most diverse coral reefs, Mafia Island has some of the World's best 'muck diving'
Mafia Island is an important breeding ground for small fish and larvae, and a type of shrimp which encourages the interest of whale sharks. These are best seen on the western side of the island in locations where our local boatmen can find upwellings which bring plankton to the surface. It is when whale sharks are feeding at the surface that we can locate them and enjoy good encounters, so snorkeling is undoubtedly the best way to share the water with them. We often see whale sharks from the air as we fly in and out of the island.
The whole coast of Tanzania, Mafia included, can experience some extensive tides. These can play a significant part in planning snorkel times, dive times and locations day by day. With this in mind, it is best that we plan the timing of your whale shark searches, snorkeling & diving long in advance. Diving and snorkeling aside, Mafia is also a deeply enchanting island where you can feel like you are stepping back in time as you watch a traditional sailing dhow ply its way along an island channel, or walk amongst villages and old ruins on Chole Island.
Safari options
The easiest safari option to add to a holiday to Mafia Island is the Selous Game Reserve - a UNESCO World Heritage Site. Our safaris here can be by means of a combination of 4 Wheel Drive, on foot and in a boat amongst the myriad of islands in the Rufiji River. The Selous has large prides of lions, hippos, elephants, tree climbing leopards and Africa's rarest predator: the hunting dog. Its islets, lagoons and swamps also provide ideal habitat for some 440 species of bird.
We can get you into the Selous either by 4WD overland, by flying, or by a combination of the two if you want to experience an expedition feel across Africa for one day of your trip. Our selected accommodation is either lakeside or riverside deep inside the park. For additional safari time, we can also incorporate the Mikumi National Park, the rainforests of the Udzungwa Mountains and the even more remote Ruaha National Park.
Another option is to combine Mafia Island with a safari to some of the northern reserves of the Serengeti, Ngorongoro Crater, Olduvai Gorge, Lake Manyara National Park, Arusha or Tarangire. For further information about all of these reserves please visit our Safari Guide to the National Parks & Game Reserves of Tanzania.
Any duration and combination of diving and snorkeling in Tanzania is possible. Please contact us to speak with one of our Tanzania diving experts.
When to Go
The sheltered nature of Chole Bay means that diving can be done there at any time of the year. Whale sharks are usually best seen from October to very early January.
The Selous is best visited in February and March, or between July and November when the savannah is drier and game accumulates around the Rufiji River.
April and May is the main rainy season, so we do not operate this trip during those months.
Itinerary
Day 1: Arrive Zanzibar (or Dar es Salaam)
You will be met upon arrival and transferred privately to one of Stone Town's culturally most historic hotels.
Day 2: Zanzibar (or Dar es Salaam) to Selous National Park
You will be collected early from your hotel and transferred to the domestic airport.
Fly to Selous.
You will be met upon arrival and transferred to your lodge. You will soon begin safaris into the Selous Game Reserve.
Dinner and overnight at safari camp.
(B,L,D)
Days 3 & 4: Selous National Park
2 full days of safaris by a combination of 4 Wheel Drive, by boat and on foot.
The Selous is Africa's largest wildlife sanctuary - larger than Denmark and 4 times the size of Serengeti. It also has the world's largest number of big game animals including elephants, buffalo, rhino and sable antelope. Other wildlife to watch out for include wildebeest, eland, giraffe, waterbuck, zebra, impala, leopards and lions.
Dinner and overnight at the safari camp.
(B,L,D)
Day 5: Selous to Mafia Island
After breakfast you will be taken to the airstrip.
Fly Selous to Dar.
Change planes.
Fly Dar to Mafia Island. There are some great views of the Rufiji River on this flight as well as the many small islands which lie between the river mouth and Mafia.
You will be met upon arrival and taken across the island to your coastal lodge.
(B,D)
Days 6 - 10: Mafia Island
You will be assisted in creating your own flexible programme of opportunities to dive and snorkel; and if you travel between October and early January, we can prearrange for you to go in search of whale sharks. You will be able to arrange plenty of relaxation yourself (!); but if you want to see something of neighbouring Chole or Juani Islands, wander through villages, or visit roosting sites for Pemba Giant Fruit Bats, then this is something we can factor in as well.
(B,L,D)
Day 11: Fly to Zanzibar or Dar es Salaam
You will be driven across Mafia Island to the airport.
Small aircraft flight to Dar es Salaam and onwards to Zanzibar if needed.
If flight schedules allow, then you will be able to connect with your international flight home today.
(B)
Dates
Notes:
Price per person sharing (based on 2 people travelling)
Optional coral reef scuba diving programme add £410 (covers 10 dives)
Optional coral reef snorkel programme add £135 (covers 4 dedicated afternoon 3 ½ hour boat-based snorkel trips)
Discover Scuba course 1 dive £115
2 dives £145
PADI or SSI Openwater Course £465
PADI or SSI Advanced Openwater Course £425
Prices include:
- All accommodation
- Fully guided safaris in the Selous
- Local flights
- All transfers by land and sea
- Full board on safari and at island lodges
- Breakfast in Dar es Salaam
- Coffees, teas and water on safari
- Activities specified within itineraries
- Safari park and conservation fees
Prices exclude
- International flights (please ask for a quote)
- Marine Park fees at Mafia Island (currently $23.60 per day)
- Airport departure tax in Dar
- Insurance
- Tips
- Visas
- Alcoholic and soft drinks
- Diving
- Whale shark outings
- Dive and snorkel equipment rental
Timing: Throughout the year.
Activity Level: Low to moderate depending upon your interest in walking safaris.