The Tortoise Wins It! Well, Joe Sullivan's photograph of a Giant Tortoise is in fact the winner of this year's Galapagos Conservation Trust Photography Competition, for which Aqua-Firma is sole sponsor. Below is a selection of some of the winners and runners up from this year's competition.
The winning picture was taken of a Santa Cruz Giant Tortoise (Chelonoidis porteri); one of 10 species of Giant Tortoise which still survive in the Galapagos. 5 species have become extinct, of which the last to disappear was the Pinta Tortoise (Chelonoidis abindgonii), from the island of the same name, Pinta.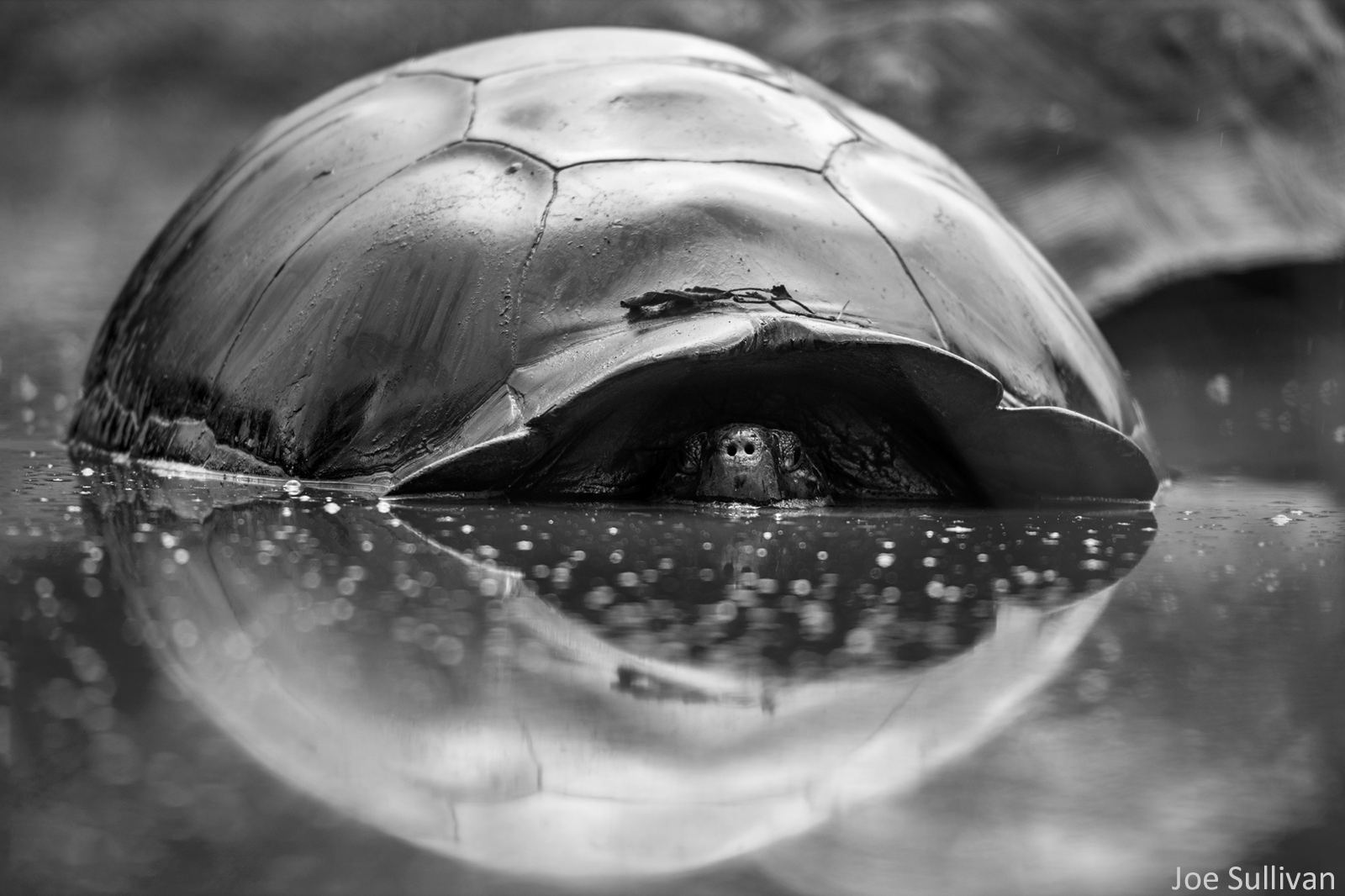 Overall Winner - Reflections by Joe Sullivan
The last Pinta Tortoise was probably the most famous ever to have lived. His name was Lonesome George, who ended his days at the Charles Darwin Research Station on Santa Cruz, where enormous efforts were made to encourage him to breed with females of the most similar alternative species. Alas, Lonesome George died without producing any offspring and with him went yet another species, lost from our Planet forever.
To give yourself a fighting chance of being amongst the photographic winners next year, you can join one of our wildlife, marine life, diving or adventure journeys to the Galapagos Islands.
Amongst our many options coming up, you can join BBC TV Presenter, radio broadcaster and writer, Mike Dilger, in April 2020. Mike will be hosting an Aqua-Firma Galapagos Wildlife Yacht Safari. Immediately before that, he will be leading a trip to the Choco-Andean Cloud Forests he helped pave the way for protection, when he worked for the charity Rainforest Concern.
If your primary interest is underwater, then we recommend our Shark Insights & Photography Dive Liveaboard which will be hosted by Marine Scientist & Photography Dr Simon Pierce. Simon is co-Founder of the Marine Megafauna Foundation, whose Whale Shark & Manta Ray research we sponsor in Madagascar, Komodo in Indonesia, Tanzania and Mexico.
In joining these trips to Ecuador and the Galapagos with Aqua-Firma, you will be helping us to fund the work of the Galapagos Conservation Trust, Marine Megafauna Foundation and Rainforest Concern.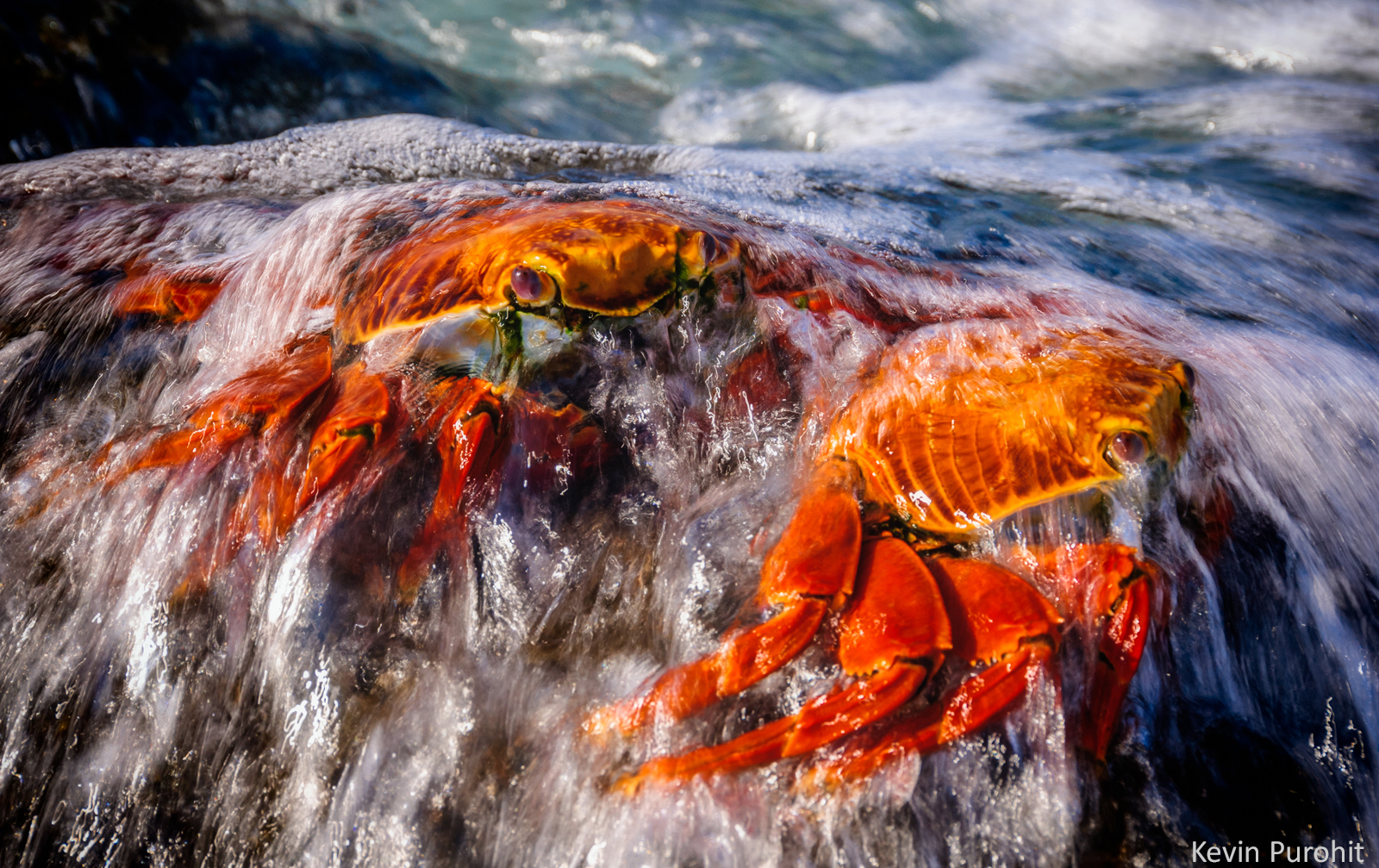 Runner Up - Up Close & Personal Category - Sally Lightfoot Crabs in the Tidal Wash - Kevin Purohit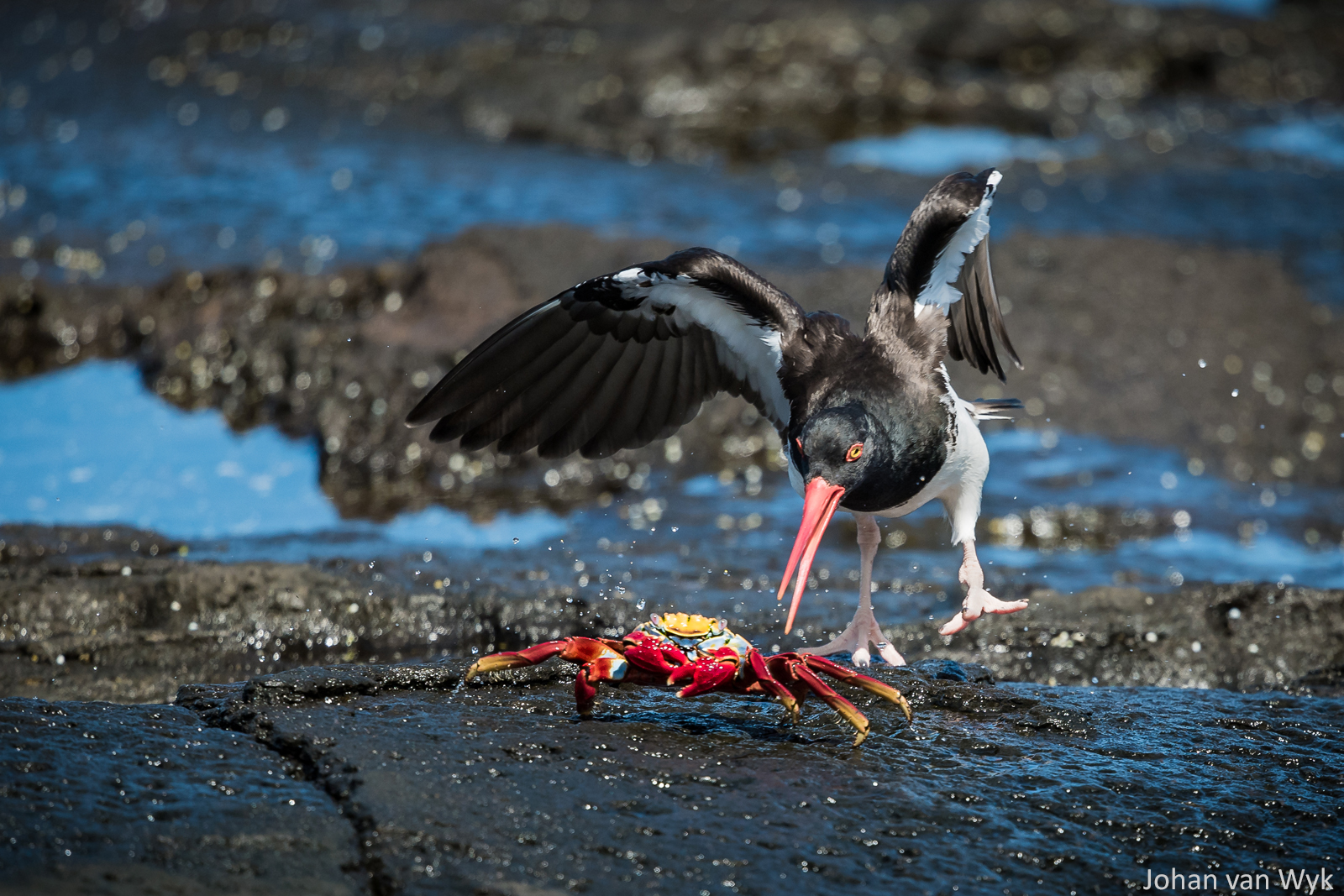 Winner of Animal Behaviour Category - Oystercatcher takes a Sally Lightfoot Crab - Johan van Wyk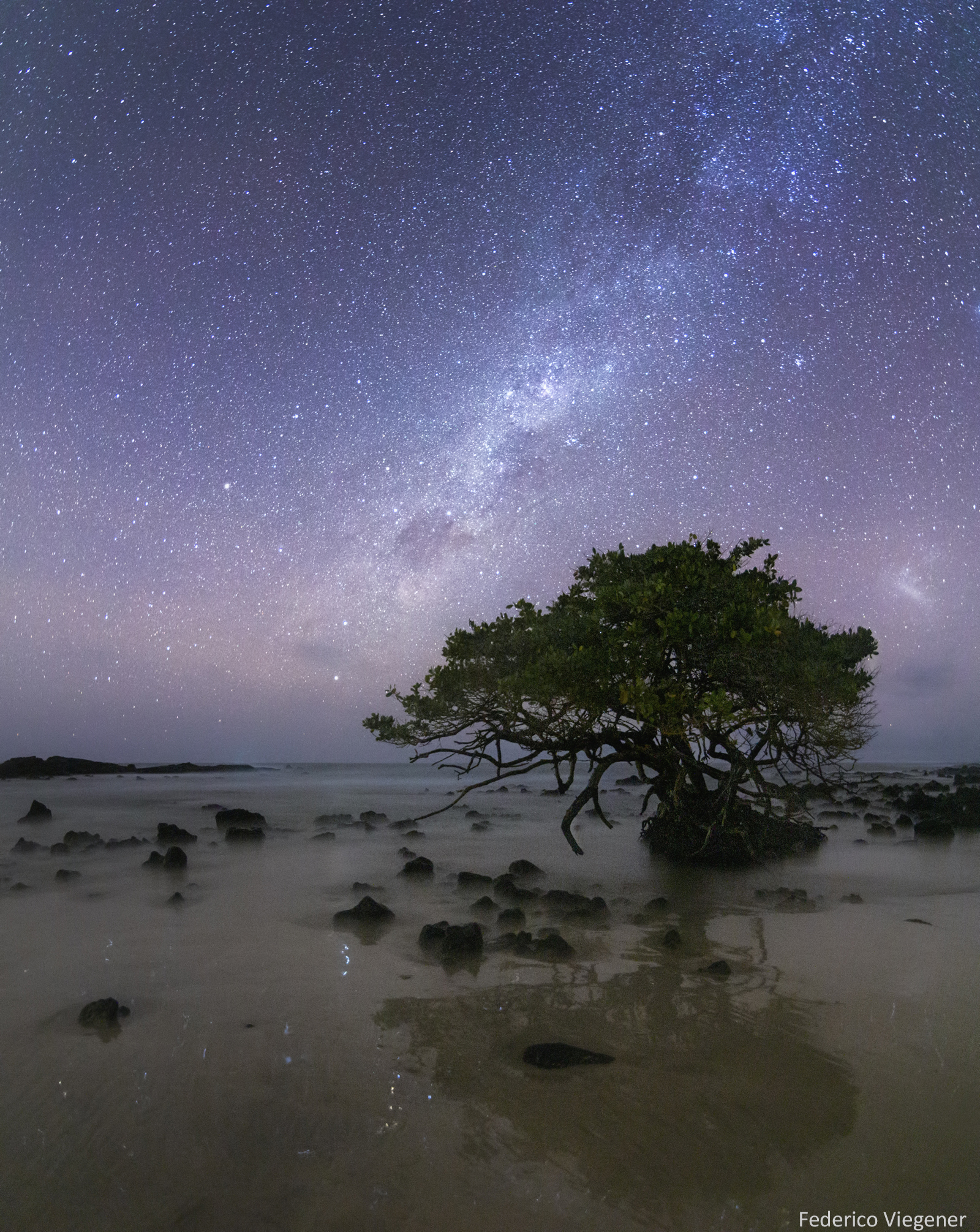 2nd Place Overall & Landscape Winner - Isabela & the Milky Way - Federico Viegener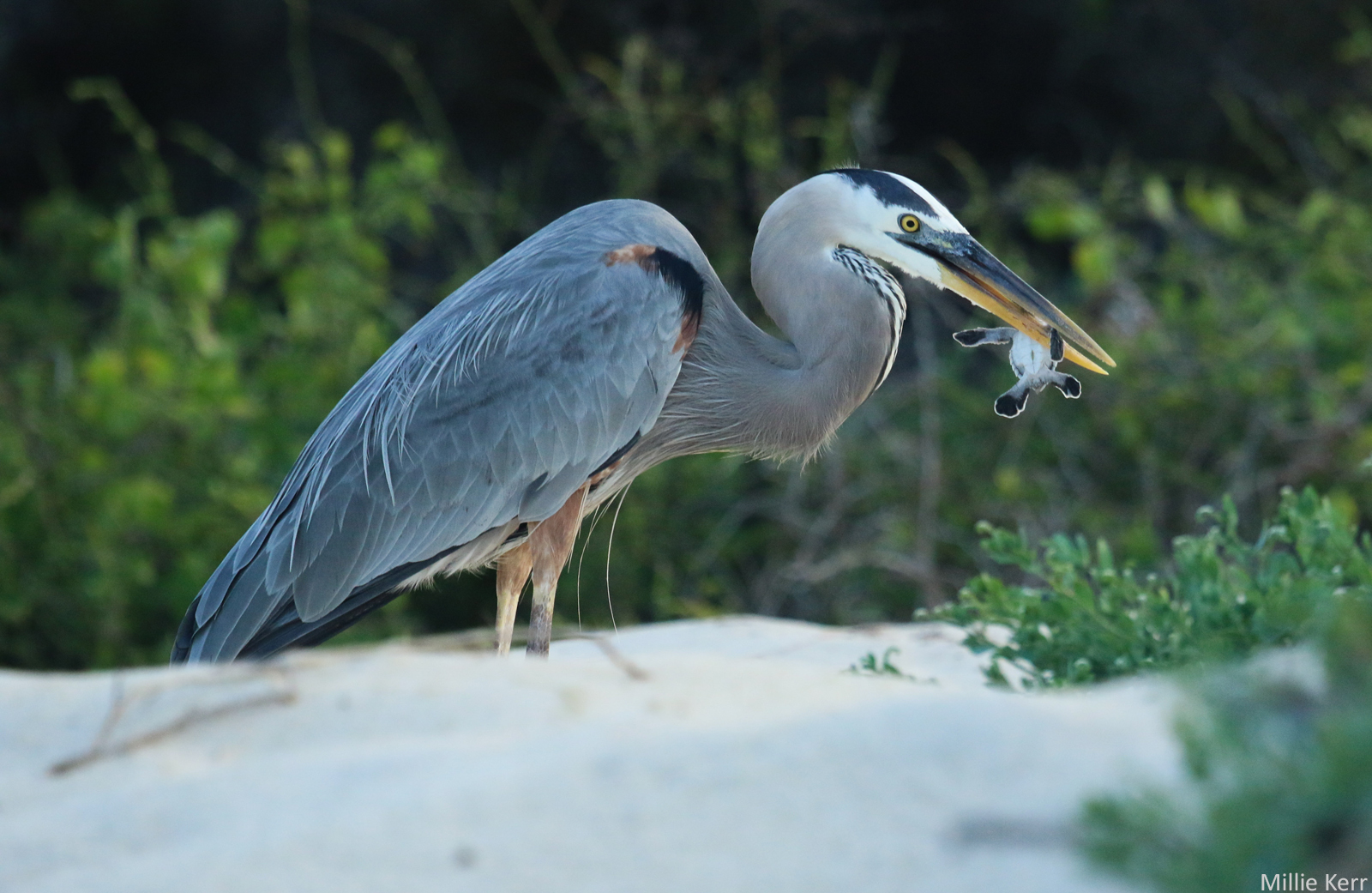 3rd Place Overall - the Circle of Life Winner - Heron Eats Turtle Hatchling - Millie Kerr

Winner of Up Close & Personal Category - Two Sealions - Joseph J Orsi