Before Mike Dilger became a TV and Radio Presenter with the BBC, he worked for Rainforest Concern. This was in the 1990's when the charity was making important progress in purchasing land to create a corridor of rainforest along Ecuador's Choco-Andes. This is the most biodiverse part of our planet, achieved through a stable tropical moist climate and wide variation in altitude. A day's walk here can quite easily take you from 1,200m to 2,500m or more; and in so doing, you will feel, see and hear a complete change in plant, insect and bird species surrounding you.
Armed with degrees in both ecology and botany, Mike possesses an insatiable passion for birdlife and wildlife. You will see and learn a huge amount on this trip, sharing with him a location that was a formative part of his life. With the help of an expert local guide, your eyes will start to tune into this environment, whilst learning about the conservation progress and challenges Rainforest Concern and other international and local NGO's face in western Ecuador.
Your journey will begin in the Andean capital of Quito, from where we will drive you first through alto plano and then into the cloud forest zone. As you reach the tipping point off the edge of the flat highlands, the spectacle of forest covered Andes is striking. You will descend via a steeply winding road until you reach a river, where we take a turn onto a dirt track following the water's edge through farmed land. As we finish our drive at a river bridge, you will meet a wall of forest and hear the chorus of insects and a huge diversity of birds. Hummingbirds are particularly ubiquitous here.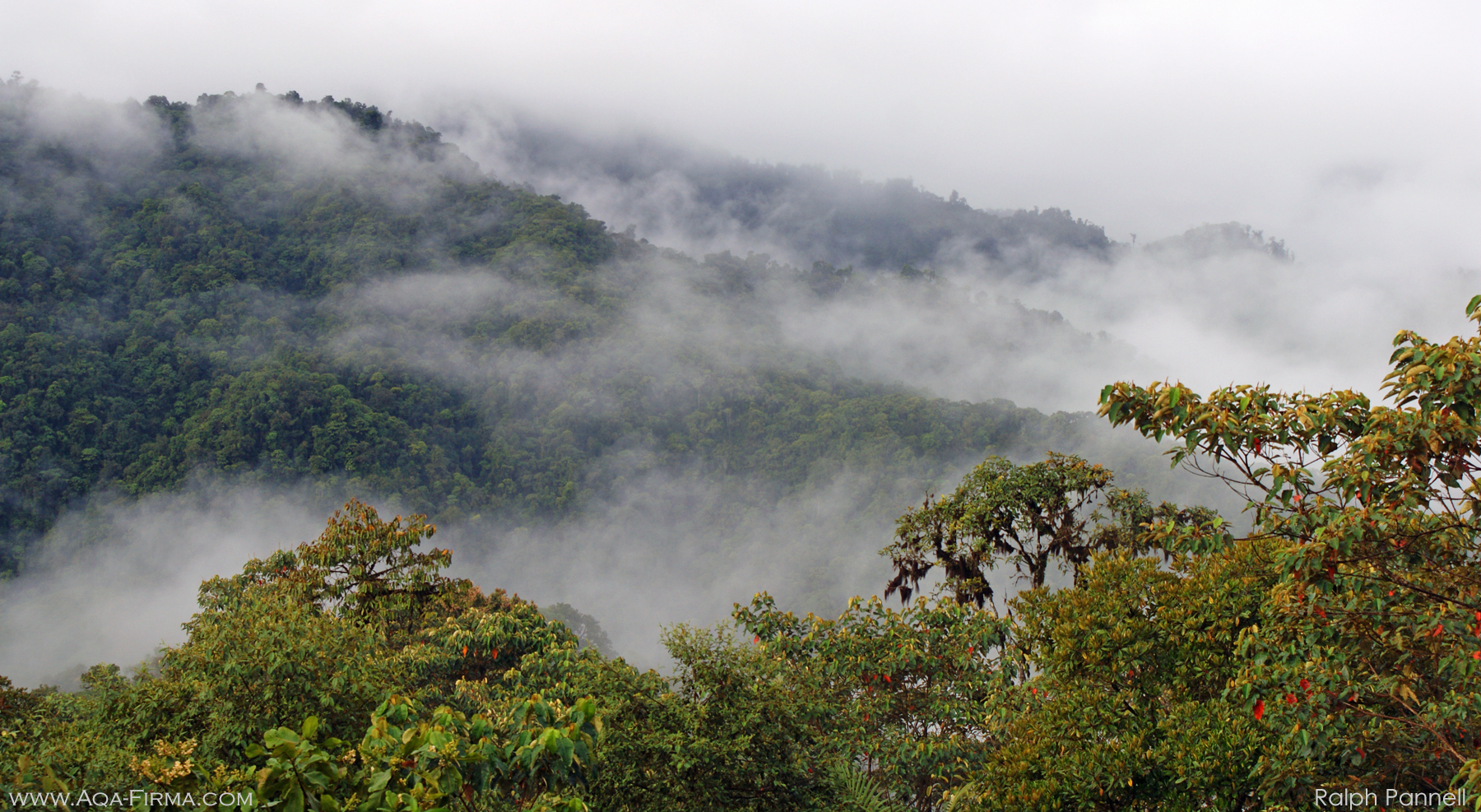 We will transfer your baggage to mules and take a pathway from your start point at 1,200m; up to a community owned reserve and comfortable lodge built at 1,900m, perched on top of a precipitous peak. During this short walk, you will feel the climate change and see the botany evolve around you. Features of this cloud forest will include the huge uncurling leaves of tree ferns, thick moss covering many tree trunks and bromeliads hanging from every bough. Many of these bromeliads will be orchids at varying stages of flowering and pollination.
The forest you will explore contains around 400 species of bird, including the Plate-billed Mountain Toucan and South America's answer to Papua New Guinea's Birds of Paradise: the Cock of the Rock whose orange-headed males can sometimes be seen performing attraction displays.
Whilst mammals are not as abundant in higher altitude zones, 60 species exist in the area including one of South America's largest, the Spectacled Bear, which is widespread across these forests. Whilst they are incredibly effective at hiding their large mass, it is not unusual to find leaves freshly torn by a bear, to expose the heart of palm they like to feed on.
This experience will not only expose you to the huge diversity and stunning landscapes of the Tropical Andes, but will provide an insight into its communities and conservation. Aqua-Firma has committed over £10,000 into this area via our Rainforest4Climate Programme. For each person who joins us on this trip, we will sponsor in your name an Acre of Rainforest with Rainforest Concern.
Itinerary
Ecuador Choco-Andean Cloud Forest with BBC Presenter Mike Dilger
Check in to our boutique hotel base in Quito.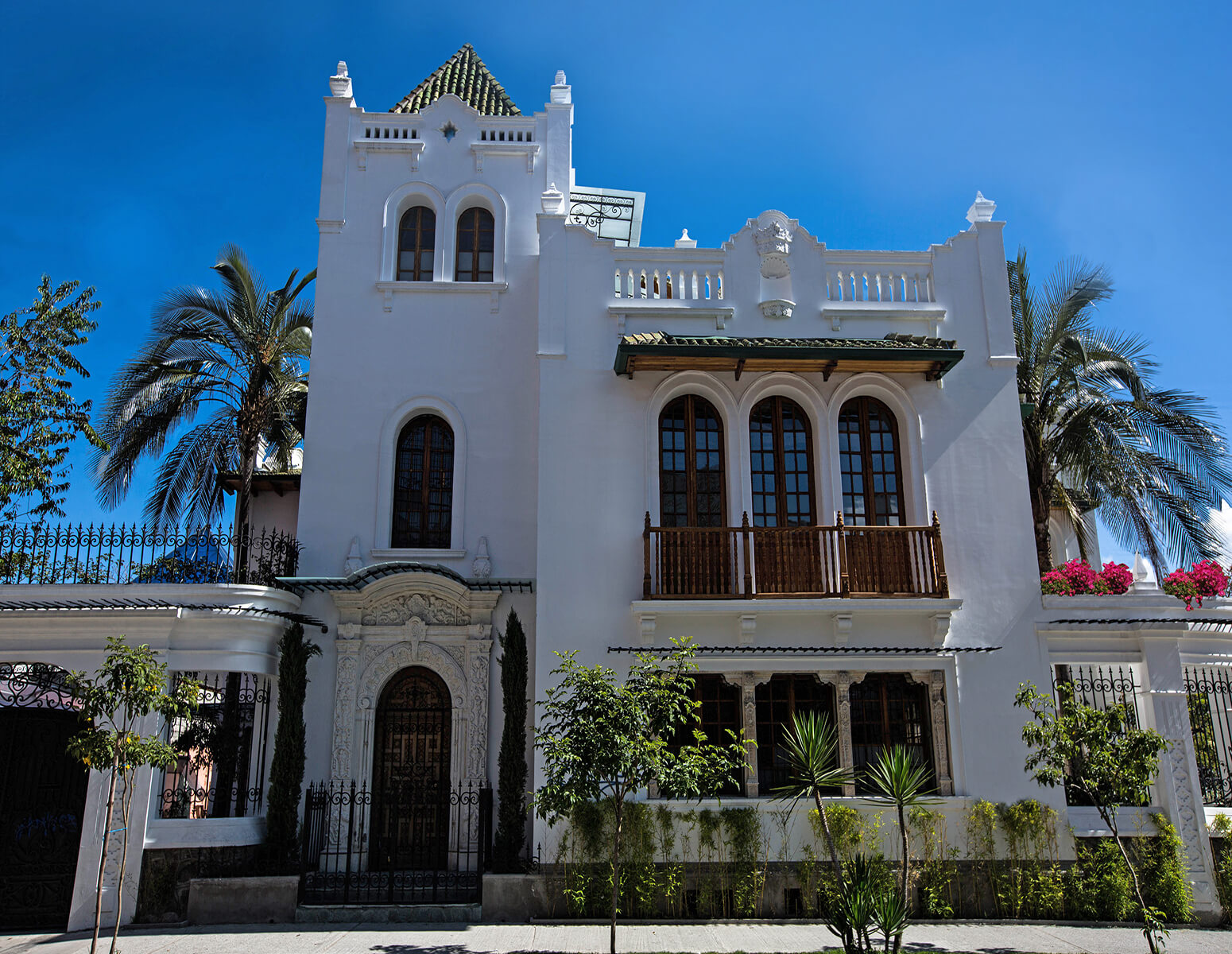 Dinner is included tonight, along with a briefing by Mike Dilger about the Choco-Andean cloud forests.
After an early breakfast, we will load up our vehicle and drive first out of Quito; and then through dry alto plano, before descending west along steep winding roads through some magnificent Andean cloud forest scenery.
After about two hours, we will leave metalled roads and join a track which runs through farmland alongside a river. After about 20 minutes, this track will come to an end at the field office of the Maquipucuna Foundation Reserve. A river bridge here runs through forest at about 1,200m elevation.

We will transfer your luggage to mules, freeing you to walk up a trail leading to your community owned lodge base. There is no hurry. Enjoy the views as you go and ever-changing vegetation.
Once there, you can soak up some spectacular views, settle into rooms and then meet for lunch and a briefing on the area. Natural history walks will begin soon after.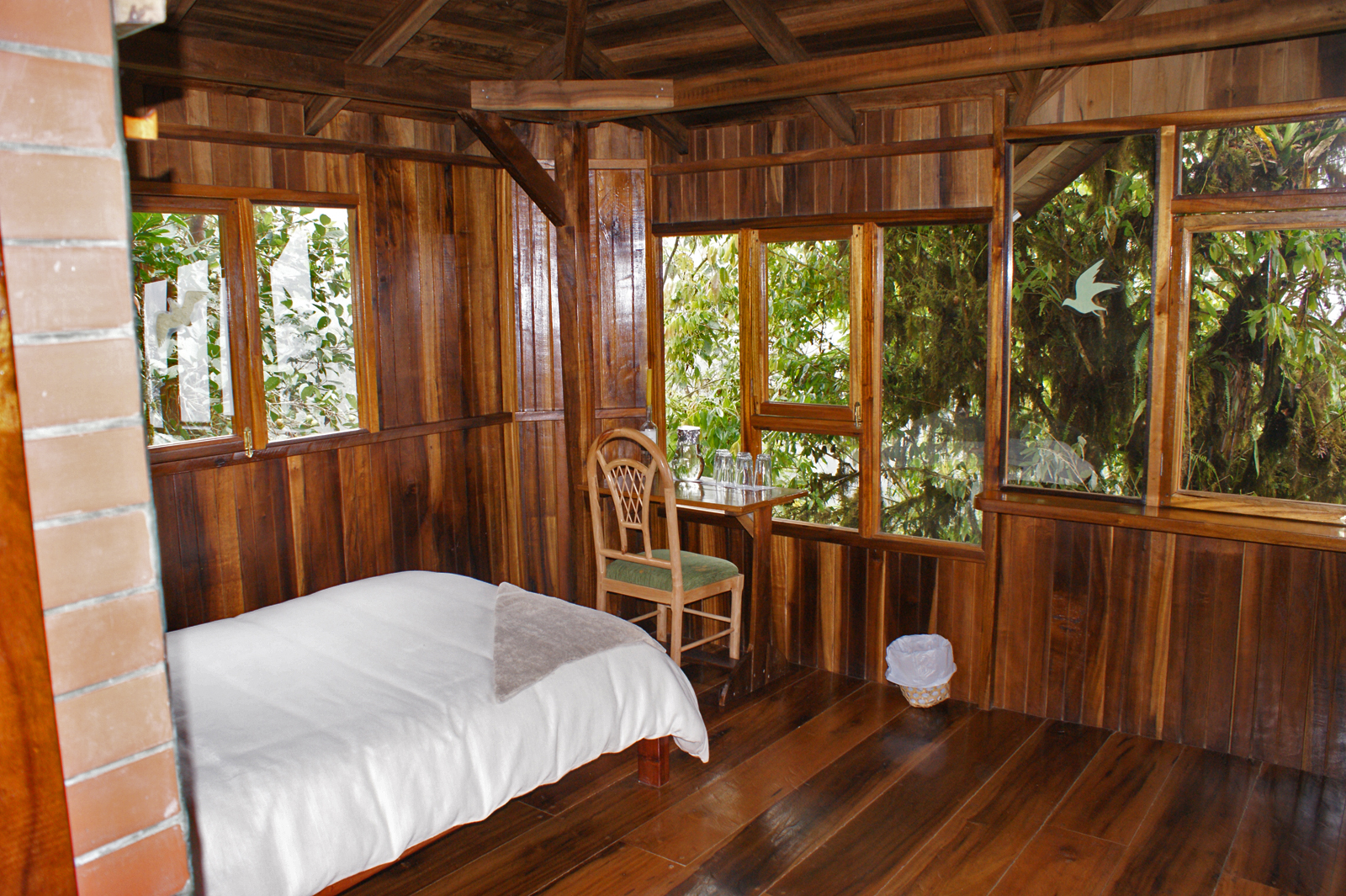 Full day to explore the cloud forest.
Another early start to explore the cloud forest. Walks will continue until a late lunch.
Your luggage will be taken downhill by mule whilst you walk and enjoy views and gently increasing air temperatures.
At the foot of the hill, our vehicle will be waiting to drive you back to Quito. You will arrive at the hotel in the Old Town after dark.
You will have a chance to shower and settle back into your room before a team dinner.
Check out of the hotel ready for your onwards travel.
Dates
Single supplement £250
Price includes
All guiding
All meals & accommodation
All transportation starting and ending hotel in Quito
Sponsorship of an Acre of Rainforest with Rainforest Concern