Our Galapagos Wildlife Yacht Safaris provide the ideal basis for exploring the unique wildlife, varied habitats and landscapes of the Galapagos Islands. Each of our Yacht Safaris carries a highly qualified Galapagos natural history guide, trained and certified by the Charles Research Station. Through inspired evening briefings on deck and informed island walks, your guide will bring the archipelago and its unique flora and fauna alive throughout your journey, whilst attending to your personal interests such photography, as marine life or birdlife.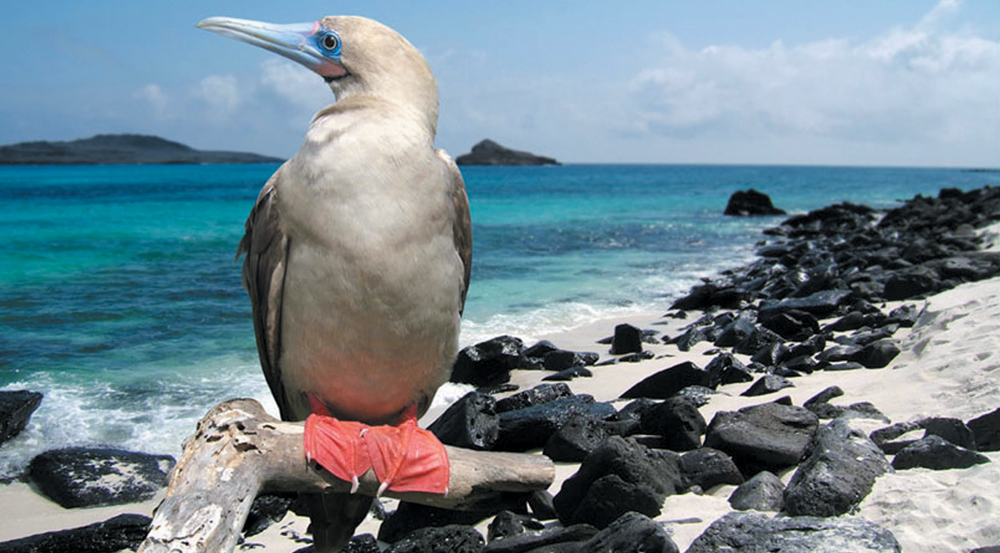 Throughout each yacht safari, you will have the opportunity to explore on foot the many isolated islands and beaches of the archipelago. You will also be able to relax at tranquil anchorages as well as experience the Galapagos's rich underwater realm by snorkelling, or cruise coastlines and islets with your guide onboard a rigid inflatable boat. Several yachts in our portfolio also provide the opportunity to kayak during your voyage, exploring hand wildlife and birdlife in close proximity along these volcanic shores.

Aqua-Firma has more than 30 years experience in conservation, research and expeditions to Ecuador and the Galapagos. Our team also has a unique range of specialist knowledge in terrestrial and marine wildlife, as well as specialist activities such as diving, photography and trekking. By contacting us by email, telephone or online Contact Form, we can advise what yacht safaris we have available at any time, their itineraries and how they compare for wildlife and geographical features, prices and offers. We can also discuss how to get around any potential 'holes' in wildlife, locations and specialist activities such as opportunities to snorkel with Galapagos penguins, or scuba diving with sharks.

We can run tailor made extensions in the Galapagos for as few as one, or provide special discounts for groups of 8 or more. Groups with special interests, or families with a particular profile of ages are also easily catered for. No two trips to Latin America with us are ever the same.

As Latin American experts, we can further discuss opportunities to explore the cloud forest, volcanoes and Amazon of Ecuador; or travel further afield to Peru, Colombia, Argentina, Central America and even Antarctica.

The best is to contact us and let us know your interests and dates and we will send through a complete summary of what we can offer you for that period.

Galapagos Conservation
&
the Charles Darwin Research Station

Aqua-Firma is a Corporate Member of the Galapagos Conservation Trust, supporting the charity financially with every person we send to the islands. Many of Aqua-Firma's donations to GCT have gone specifically to Galapagos marine programmes designed to put a halt to the illegal fishing of sharks in the Galapagos. This is a callous trade by which the fins of sharks are often cut away whilst the living shark is left to die unable to swim.

By visiting the rainforests of Ecuador with us, we will automatically set aside £25 towards our Rainforest4Climate programme. This money is used to help purchase for permanent protection rainforest in Ecuador via our partner charity, Rainforest Concern. It also goes towards the charity's community environmental education and reforestation programmes in the cloud forest of the Choco Andes region of Ecuador. Aqua-Firma has been actively involved with these projects since 2000 and continues to provide consultancy advice and support.