In the 1990s, when Aqua-Firma was being conceptualized, the Masoala Peninsula was one of our prime inspirations. Rainforest runs from the peaks of the peninsula at 1,224 metres, all the way to the edge of the sea where it meets with coral reefs and a bay where Humpback Whales come each year to give birth and breed. When we first explored the area, with some long treks and coastal recces, it was not an officially protected area. Only in 1997 did it become a national park; and in June 2007 it was designated as a World Heritage Site.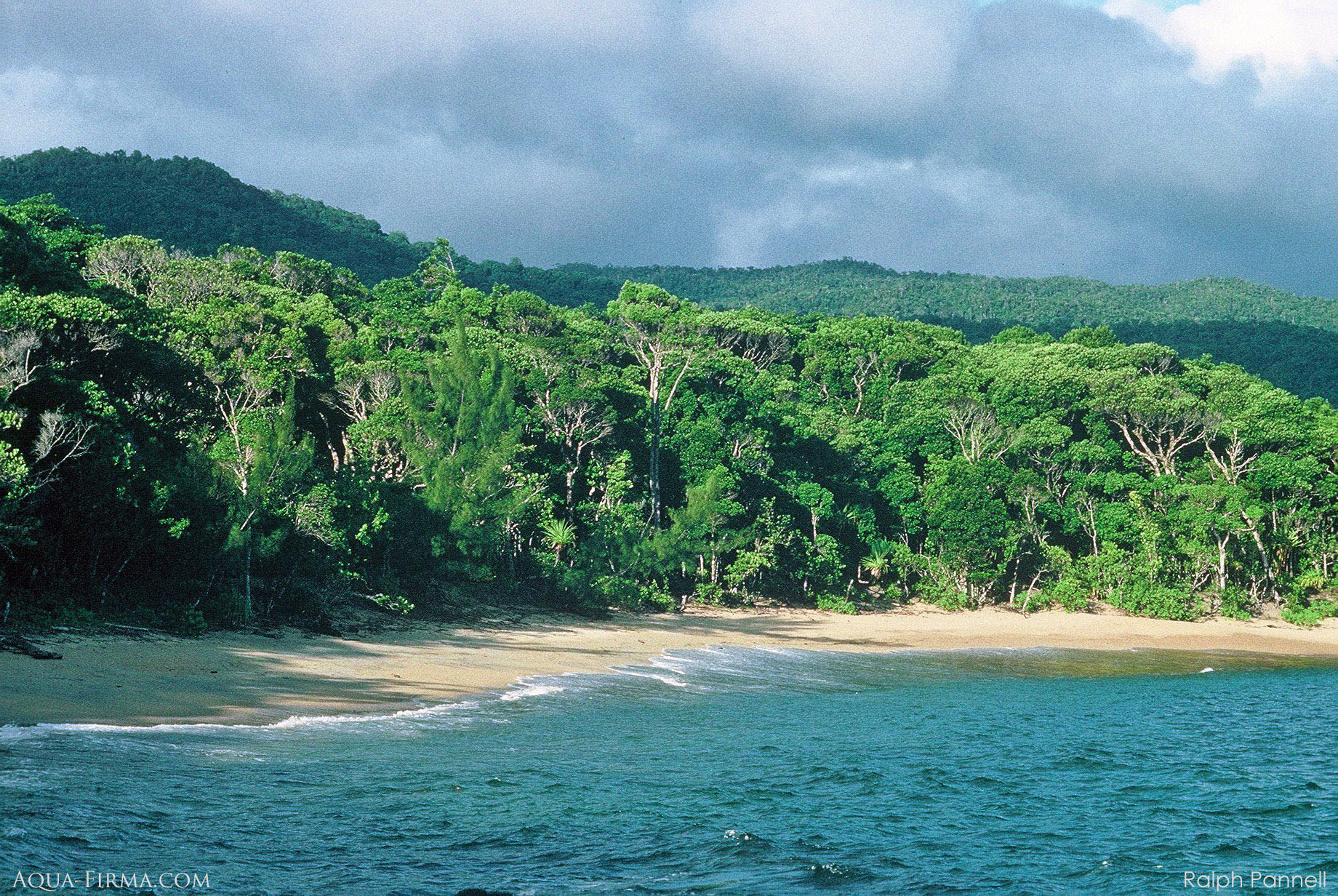 The Masoala National Park covers 2,300 km2 of forest and 100km2 of marine park. This amounts to less than 2% of Madagascar, but holds 50% of its diversity. In a research study in the nineties, 10 species of lemur were identified, although others have since been reported. Perhaps the most exciting and flamboyant to observe is the Red Ruffed Lemur - one of Madagascar's most vociferous, found only on the Masoala Peninsula. There are an incredible 2,435 known species of plant found on the Peninsula, whilst offshore 164 species of coral have been identified. With approximately 80% of all living things within Madagascar found nowhere else, Masoala is one of the most irreplaceable protected areas in the world.
Biodiversity aside, the the Presqu'île ('almost island') of Masoala is a wilderness area you won't easily forget. The western side of the park is particularly impressive and we travel into this area by boat heading out into the Bay of Antongil. As we do so, the full physical scale of the forest rises out of the sea before us. Between seawater and forest, we see a narrow band of golden sand and heavily eroded granite rocks. You will be forgiven for thinking 'so much to explore - so little time'.
The Masoala Peninsula is one of Madagascar's wettest places, in particular during the rainy and often cyclonic season January to March. In part due to the weather, scheduled flights to Masoala's gateway town, Maroansetra, are often cancelled or delayed; so our best way to take you into the area is by way of a more reliable charter flight, staying in a high quality lodge nestled in rainforest overlooking a marine reserve and the Bay of Antongil. Between mid-July and mid-September you will have good chances to see humpback whales out at sea; whilst on land, we can take you deep into Madagascar's lowland rainforest.
2 kilometres off the coast of Maroansetra lies the island of Nosy Mangabe. This 1,300 rainforest clad island is a preserve for 5 species of lemur, including the Aye-Aye (Daubentonia madagascariensis) for which this sanctuary was initially established.