The Masoala Peninsula is Madagascar's largest national park and UNESCO World Heritage Site, providing the country's finest example of coastal rainforest wilderness. Trees cascade right to the water's coral lined edge from mountains 1,224 metres high, into a bay where from July to October you will have great opportunities to see Humpback Whales migrating up from Antarctica.
Transport into this area is typically difficult, but this experience overcomes the worst of Madagascar's potential for delays with a private charter flight, land and boat transfers from your hotel in Antananarivo, right to coastal heart of this wilderness area. You will be in one of the prime parts of the Masoala with a maximum of 11 other guests; and guides on hand to take you in search of wildlife, marine life and a primaeval Madagascan wilderness.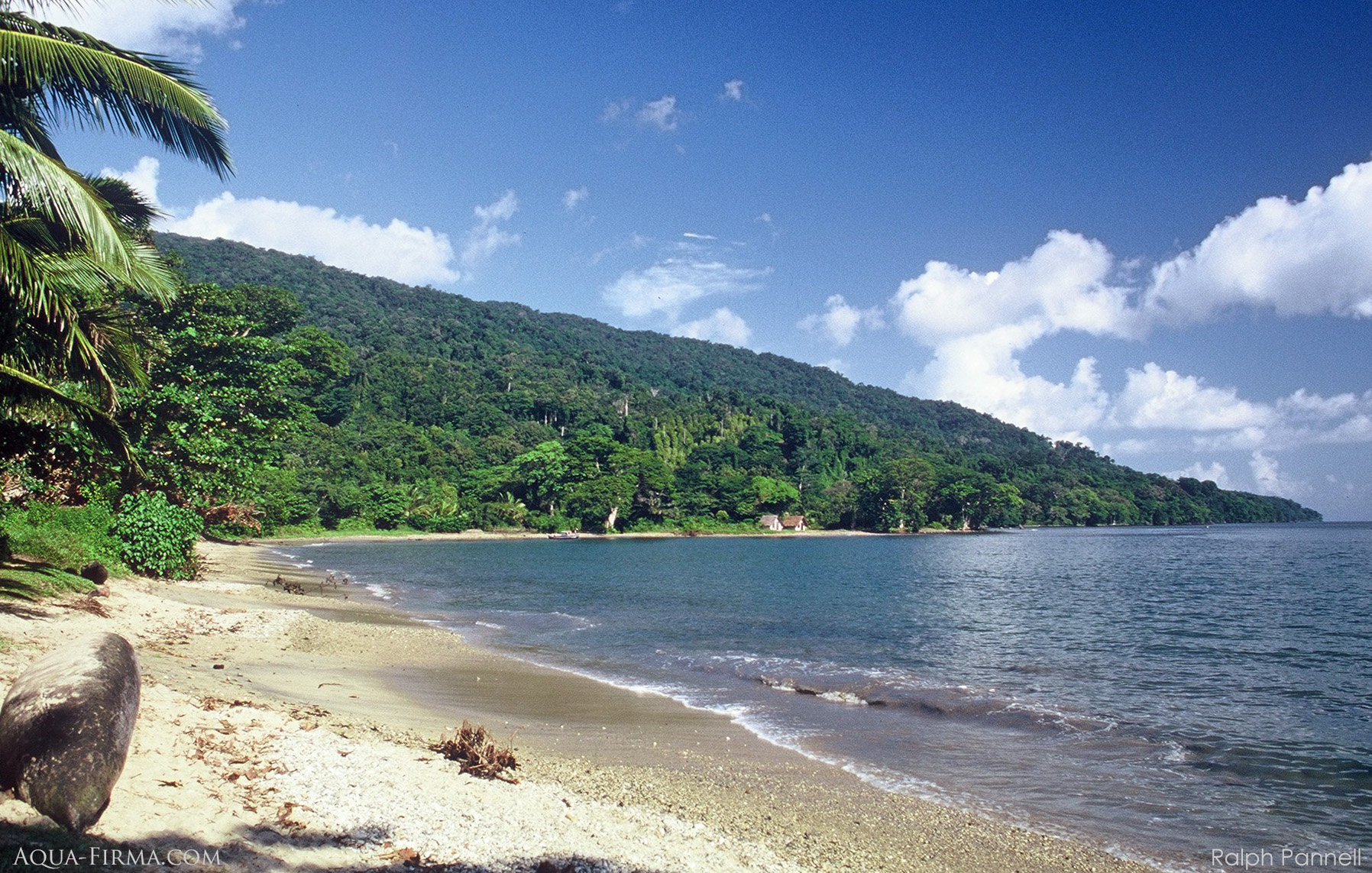 Of lemurs you will go in search of, Red Ruffed Lemurs (Varecia rubra), which are endemic to the Masoala and one of Madagascar's noisiest animals. These critically endangered lemurs move in groups of between 2 and 32, keeping themselves in good presentation through plenty of mutual grooming. We will also take you in search of their closest cousins, the Black & White Ruffed Lemur, on an island called Nosy Mangabe. Here we can also find White-fronted Brown Lemurs (Eulemur albifrons) and the nocturnal Eastern Woolly Lemur (Avahi laniger), Gray Mouse Lemur (Microcebus murinus).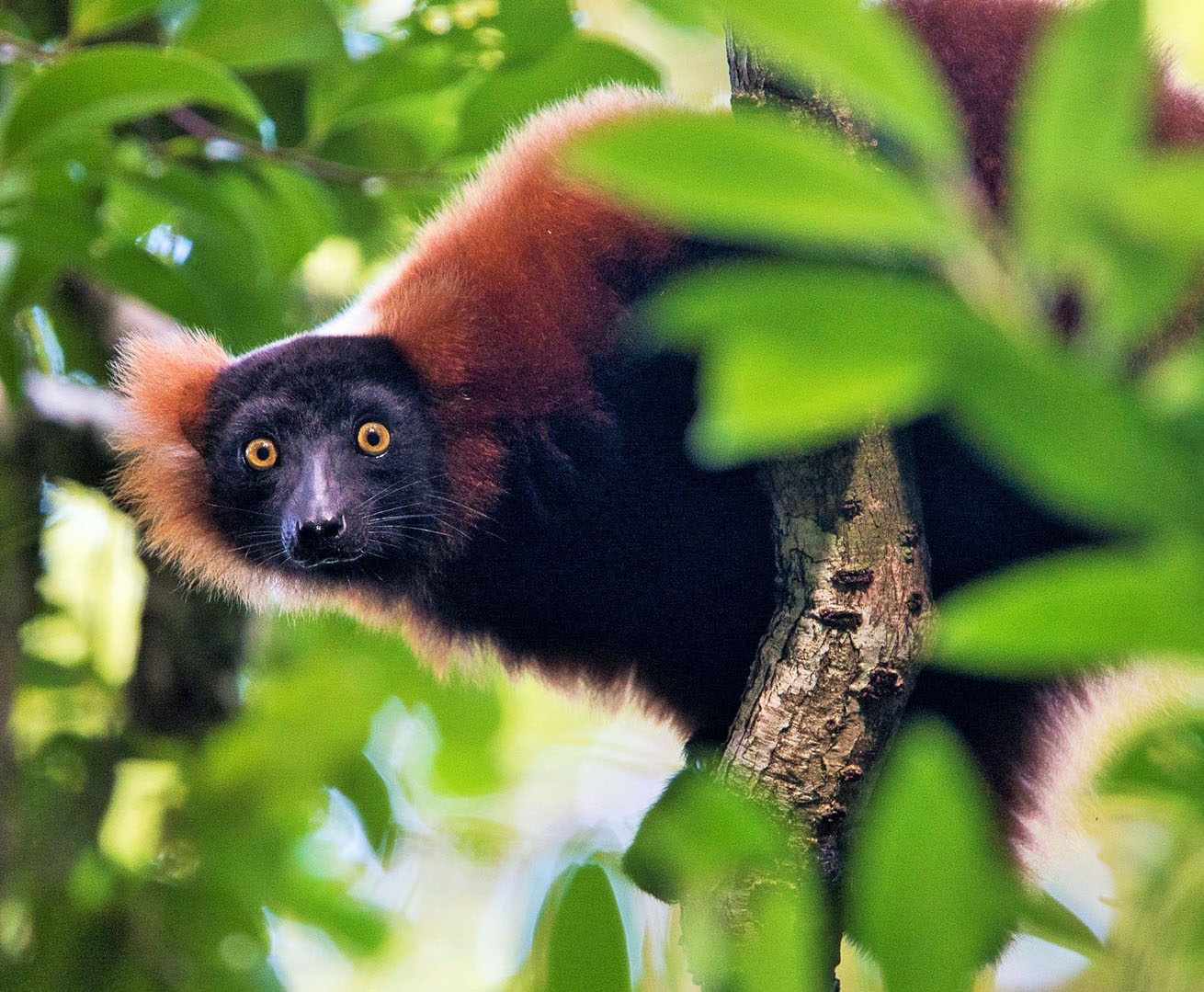 Birdlife is not as abundant in Madagascar as many other tropical locations, but endemism is high, with the country's signature bird, the Helmeted Vanga residing in the Masoala. On guided day walks and night walks, we will also take you in search of leaf-tail geckos, dwarf chameleons, some of Masoala's 44 species of frog and 135 types of butterflies. There is a huge diversity of endemic plants here too including the Madagascan Rosewood (Dalbergia baronii) - a tree which is under the constant threat of illegal logging.
You can explore the coast on foot where golden sands stand between rainforest and sea; or by boat; or enjoy some fantastic wilderness sea kayaking. Snorkeling is worth trying around coral reefs in the centre of the western coast; and between July and October, you can head out into the Bay of Antongil to watch Humpback Whales which come to these protected waters to give birth.
The true wilderness of Masoala is not the cheapest part of Madagascar to reach, nor the easiest area for spotting wildlife; but if you want to be absorbed into a piece of the country which feels truly wild, then this will be a highlight of your journey to this country.
Itinerary
Masoala Mountains, Rainforest & Coral Coast - Sample Itinerary
This sample itinerary can be extended to 7, 10, 13, and 14 days
Wherever you arrive from, be that overland or by air, we can pick you up and take you to your a hotel in a premium part of the city, or close to the airport - the choice is yours and will depend largely on what time you arrive.
Day 2 – Antananarivo to Maraonsetra to Nosy Mangabe to Masoala
We will collect you from the hotel and take you to the airport, ready to join a charter flight to Maroansetra. Depending upon visibility, views on this 1 ½ hour flight can be breathtaking. As you fly towards the forest covered mountains of Masoala, you may be able to see coastal lowland rainforests of the Parc National de Mananara Nord to your right hand side; and Makira National Park in the distance to your left.
As you descend into Maroansetra, you should be able to see Nosy Mangabe Island, which lies at the top of the Bay of Antongil. This is where you will be taken by boat as soon as you land, walking across the island in search of its five resident lemurs. Two of the species are diurnal: the flamboyant and often noisy Black & White Ruffed Lemur (Varecia variegata); and the White-fronted Brown Lemur (Eulemur albifrons). There are three nocturnal species of lemur on the island, two of which you might be able to spot roosting. The Aye-Ayes are not likely to be spotted by day - you will have to hope that you see them in the Masoala itself.
After lunch on the beach at Mangabe, you will get back onto the boat and head south along the coast of the Masoala Peninsula. After about 1 ½ hours you will reach a premium coastal rainforest lodge where you will stay. This is another journey for views, with mountains covered in rainforest rising out of the bay. In the sea around you there is the possibility of seeing dolphins. Between July and October, there are high chances of seeing humpback whales.
Once you have settled comfortably into your bungalow at the lodge, you can meet the other guests for sundowners around a fire on the beach. After dinner, your guide will meet you to discuss possible excursions for the next day.
Day 3 – Masoala National Park
Today is very much about helping you do what you want to. A good option to start with is to take a quick boat ride up the coast for guided walks through giant hardwoods and majestic tree ferns. Wildlife targets will include Red-ruffed Lemurs, Dwarf Chameleons and Helmet Vangas. After some hours in the forest, you will head back to camp by boat for a well-earned lunch and rest.
Your afternoon activities could range from snorkelling on nearby coral reefs; to kayaking along the coast in search of Green Turtles; to relaxing in a hammock underneath our beach-front palm trees.
After dinner, a guided night walk provides the only opportunity to spot some of the secretive nocturnal wildlife, such as Dwarf and Mouse lemurs; and even the elusive Aye-Aye.
Day 4 - Masoala National Park
Today, you could head back into the forest in search of more wildlife, or dedicate the day to coastal exploration. This can be by boat, or by sea kayak. The coast here has many sharp granite rock outcrops, clearly eroded in the direction that trade winds drive waves up the bay and onto the shore. These rocks and the Sacred Island are worth a snorkel; whilst mangroves provide further excellent kayaking, in search of Blue-spotted Stingrays in clear shallow water and Lesser Bamboo Lemurs leaping between branches.
Day 5 – Masoala to Antananarivo
After breakfast on a deck overlooking the sea, you will be able to enjoy all the same views you enjoyed by boat and plane back to Antananarivo. When you land, you will be met and driven privately to your hotel close to the airport, or in the city - the choice is yours.
Private transfer to Antananarivo airport, or continue your travels overland within Madagascar.
Dates
Single room occupancy £295 (for 6 days itinerary)
Prices include
All accommodation
Return charter flights Antananarivo to Masoala
All transportation, guiding & meals in the Masoala
Breakfasts in Antananarivo
Airport transfers in Antananarivo
National park entry fees
Taxes
Not included
Travel insurance
Drinks
Tips
Items not specified in the itinerary