Þórsmörk Valley is characterised by its rugged landscape and cornered in by glaciers and their mighty glacial rivers. It is crisscrossed by towering canyons, meanwhile the steep foothills of the Eyjafjallajökull glacier is a sight not soon forgotten.

To reach this secluded highland valley you will need a modified 4x4 vehicle, a genuine Icelandic Super Jeep and an experienced guide. On the way to Þórsmörk you will visit the picturesque waterfall Seljalandsfoss and pass the Gígjökull glacier lagoon where you will see firsthand the results of the destructive power of the Eyjafjallajökull glacier. In 2010 a massive flood of melt water and small ice burghs from the volcanic crater ripped the glacier to shreds and flooded this area completely.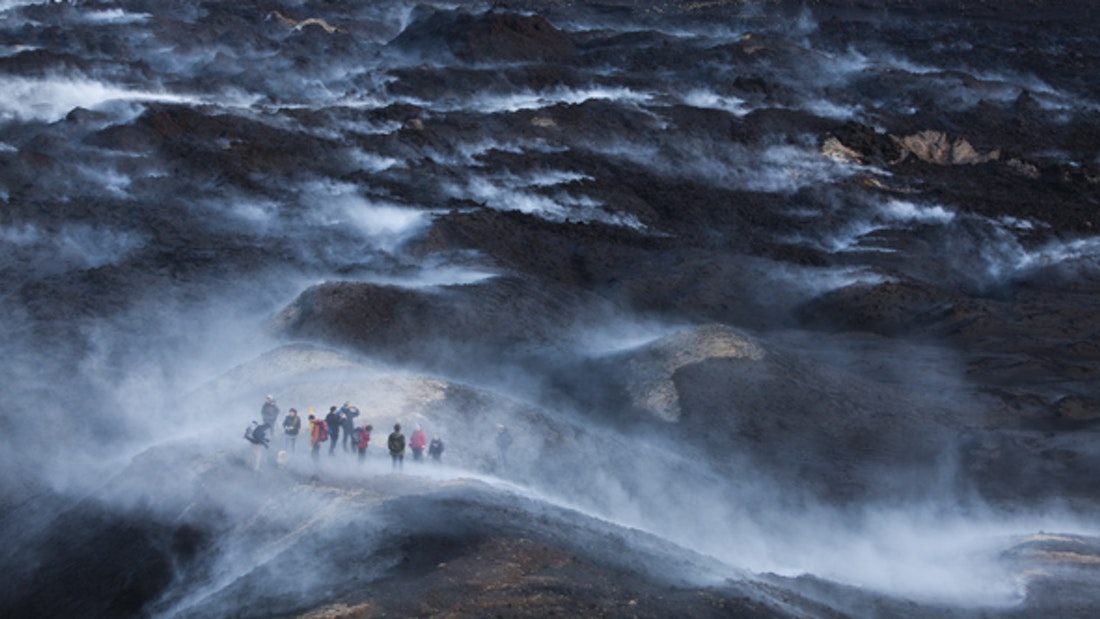 Continuing onwards, your destination is the Básar cabin, where you will begin your 6-8 hour hike up and down the Fimmvörðuháls volcanoes, with an ascent of around 700-800 meters, where you will cover approximately 16 km in total. This is the site of the first of two volcanic eruptions in 2010. During the hike you will not only be able to touch the new lava, see the brand new craters, mountains and the now cooling lava falls but also enjoy vast sweeping views of one of the most beautiful highland nature in all of Iceland.

Many tours claim to be once in a lifetime, but if wild places, stunning (and challenging) hikes and volcanoes stir your imagination, then this is certain to be a trip to be remembered.

Our super jeeps seat 5 - 14 persons so our Safaris are always a small group experience.
Dates
Price Includes: Pick-up from Reykjavík, driver guided super jeep safari, a visit to Seljalandsfoss, glacier gear (if needed)

Optional Extra
Hiking Shoes, walking poles, waterproof jacket and trousers are available to hire upon request.

Available: 4th June - 10th September for a minimum on 1 person (Saturdays only)
Duration of Trip: 12-14 hours
Minimum Age: 16 years
Maximum Group Size: 16 persons per guide
Distance from Reykjavik: 150km / 93 miles

We recommend you bring: Warm outdoor clothing, waterproof jacket and trousers, head wear and gloves. Good hiking shoes are recommended (note: hiking shoes, waterproof jacket and trousers can be rented if you let us know in advance). Please also bring lunch, snacks and a water bottle.

Activity Level: Challenging