As the Arctic Summer draws to a close and once again Spitsbergen's wildlife and human inhabitants bid farewell to the midnight sun and prepare for a long dark winter, late September and early October signify a period of distinct change, whereby the landscapes undergo a remarkable transformation, making this an ideal time of year for photography.
As day draws into night, a spectrum of colour cascades over Spitsbergen's mountainous landscapes, providing an enchanting backdrop for scenic photography. The contrasting temperatures of night and day are likely to create crisp early morning frosts and even snow, evoking a real sense of the Arctic Winter.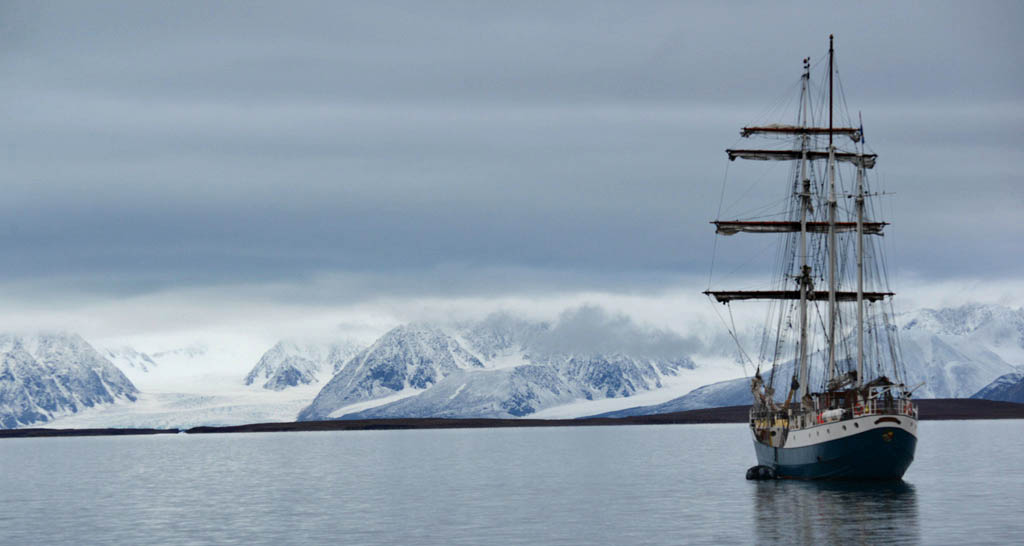 Our late season Spitsbergen Photography Sailing Voyage provides an eloquent combination of beautiful landscapes, a wintry Arctic feel and chances to observe and photograph a variety of wildlife species. To take full advantage of these excellent photography opportunities, a professional photographer will be aboard this voyage to provide daily assistance for both novice and experienced photographers alike, with opportunities to hone in on existing skills and develop new ones.
Much of Spitsbergen's wildlife is resident all year round including Spitsbergen reindeer, seals, walruses, Arctic foxes and the resident ptarmigan. There may even be a possibility of seeing polar bears (these are more easily seen earlier in the summer - click here for details about our Wildlife Photography Voyage - North Spitsbergen & Beyond). The icy Arctic waters are also worth some attention, as September is often a good time to see whales including orcas and the resident and ghostly white beluga. When night falls, there may even be the possibility of witnessing the awe inspiring phenomenon of the Northern Lights (Aurora borealis).
In true expeditionary style, this sailing voyage conducts its exploration aboard a beautiful and historic sailing schooner. With comfortable accommodation and a maximum of just 32 passengers, this vessel is the ideal base from which to explore Spitsbergen's beautiful and dramatic Arctic landscapes. Expertly guided on shore hikes provide interesting insights into polar history and culture, as well as providing further subjects and varying landscapes for photography.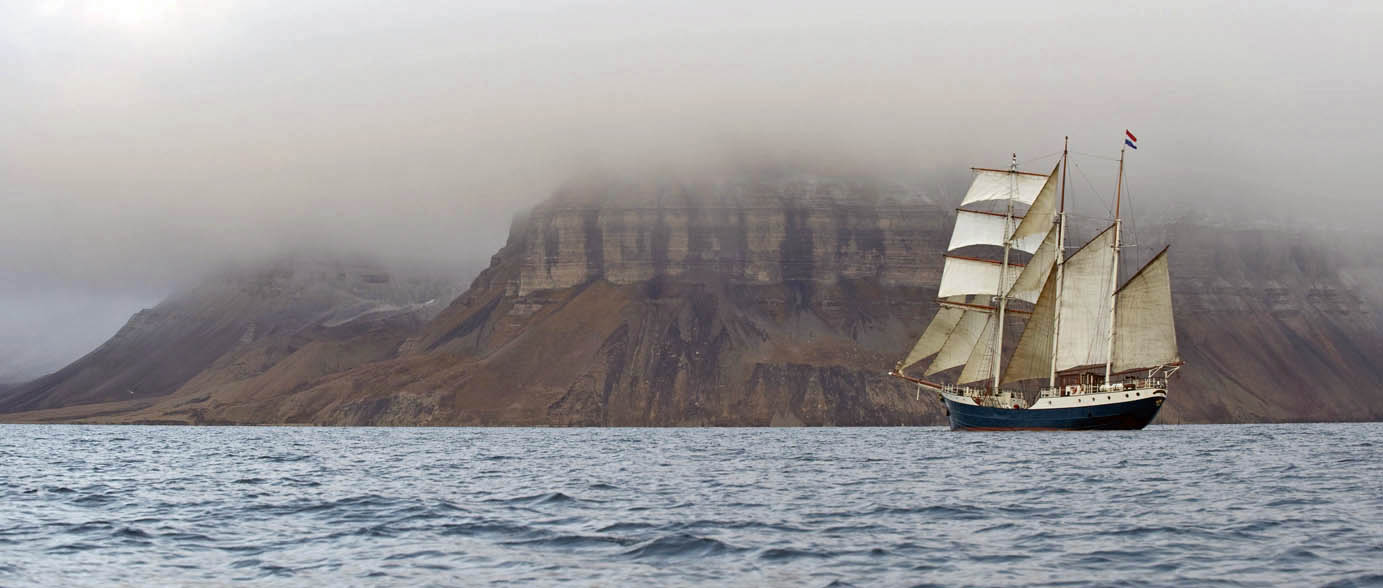 Since the weather and ice conditions at this time of year are highly unpredictable, there is no fixed itinerary for this voyage: consequently, passengers can anticipate a real Arctic expedition. Depending on the volume of sea ice present, this voyage will sail to either North Western or South Spitsbergen. Northern Spitsbergen is characterized by the stunning mountain landscapes of Kongsfjord, home to the 3 King's peaks; meanwhile, South Spitsbergen is noteworthy for beautiful fjords which include Hornsund.
To speak to one of our regular Arctic Sailing Voyage leaders on this ship and others, please call us on +44 (0)1428 620012 or Contact Us.
Dates
Enquire / Book
24 Sep - 02 Oct 2023
-
from € 2,850
Longyearbyen - Longyearbyen (9 Days)
Three-masted tall ship carrying 32 passengers
Price per person in a Standard Twin cabin
Upgrade to Comfort Twin cabin available
Notes:
Single supplement: This supplement can be avoided if you are willing to share with someone of the same gender. Single occupancy is 1.85 times the per person sharing cabin price.
Our Prices Include:
The voyage
All meals, snacks, coffee and tea.
All shore excursions and zodiac activities.
Programme of lectures by noted naturalists and leadership by experienced expedition staff.
All miscellaneous services taxes and port charges throughout the programme.
Comprehensive pre-departure material.
Prices exclude:
Airfares.
Passports and visas.
Fuel surcharge (if applicable)
Pre and post land arrangements.
Items of a personal nature (alcohol, laundry etc).
Cancellation and personal insurance.
Arrival and departure tax.
Meals ashore.
Baggage.
Tips.
Activity Level: Low-Medium