Stretching nearly 3500km from North to South, from steamy subtropical forests and wetlands to vast sub-Antarctic glaciers and islands in Patagonia, Argentina is a land of vast wilderness and opportunities for remarkable wildlife encounters, much of which is little publicised outside of South America.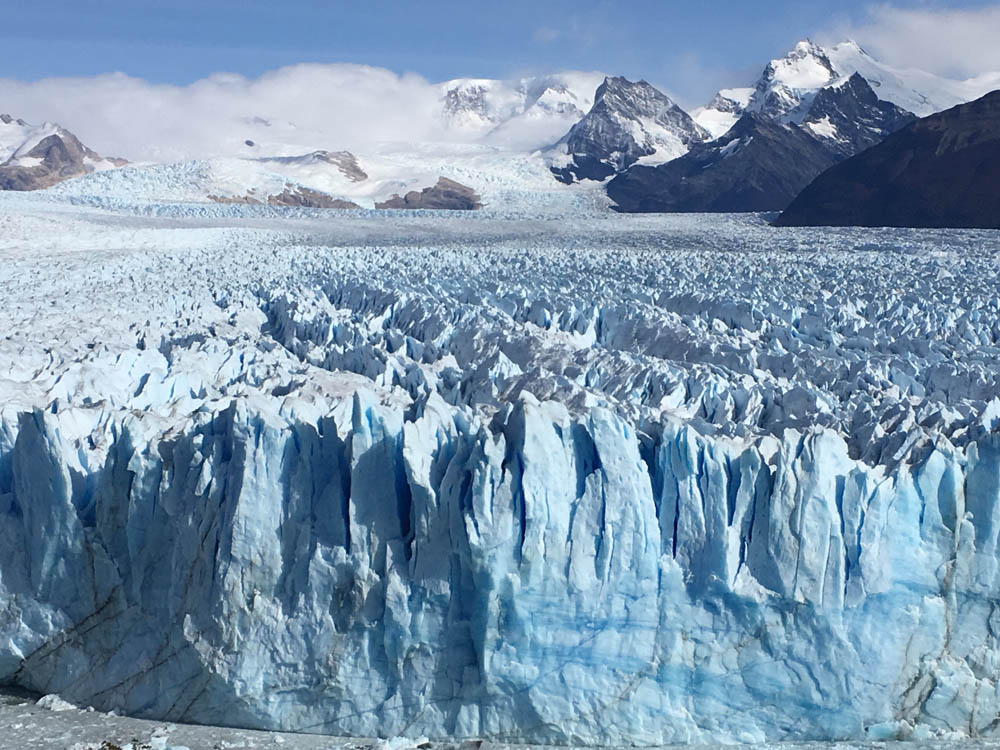 On this journey we explore in depth the natural history of a country that manages to maintain a unique air of frontier lifestyle, whilst providing a home for a stunning diversity of wildlife and birdlife.

On the Peninsula Valdes, we visit some of the richest marine areas in the Southern Hemisphere. This is home of huge congregations of 100 tonne Southern Right Whales who come here to breed and raise there young; along with major populations of Magellanic Penguins, Elephant seals and Southern Sealions who sometimes fall prey to patrolling pods of Orcas.

Heading further South still we come to the edge of the great southern ice-sheet (Campo del Hielo Sur). First we visit Argentina's Perito Moreno Glacier, before crossing the border into Chile to visit a very special reserve. A UNESCO World Heritage Site, Chile's Torres del Paine National Park can boast not only world class scenery and hiking, but some of best opportunities in South America to see Andean wildlife. This includes Guanacos (wild relatives of the Llama); the magnificent Andean Condor drifting on 3m wings; and the Puma, Lion of the Andes and the ultimate Patagonian predator. Staying at a premium mountain lodge within the Park, we have the opportunity to explore on foot, horseback or vehicle.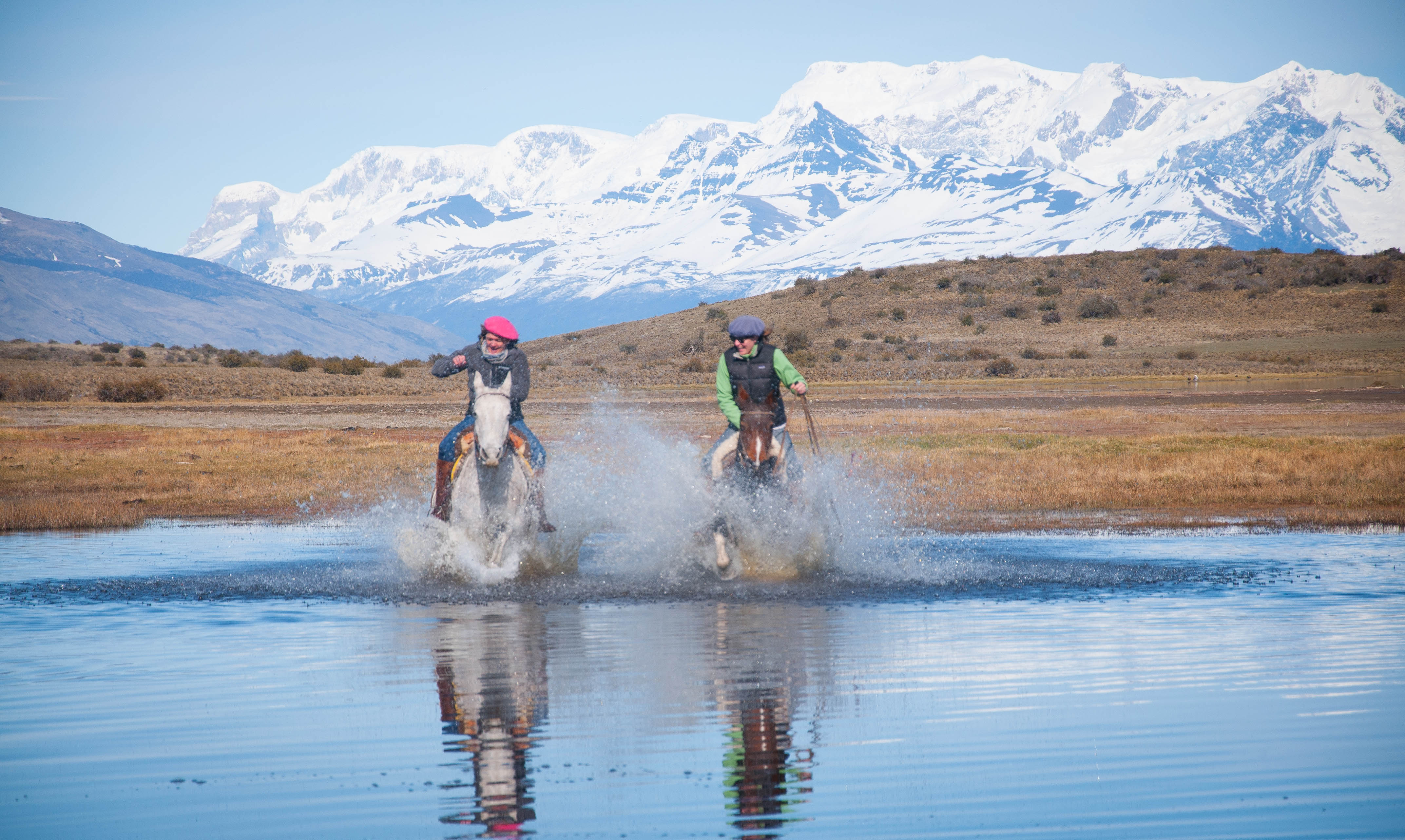 Leaving Patagonia we experience a dramatic change in climate and habitats, flying north into sub-tropical forest surrounding perhaps the planet's most impressive waterfalls. Iguazu Falls on the Paraguay river has 275 cascades dropping into a vast 70m canyon swathed in some of the largest remaining sections of the Atlantic Rainforest. Exploring the scenic splendour of the falls from both Argentinean and Brazilian sides and the wildlife rich forest, we can now either can return to Buenos Aires, or travel to one of Argentina's little known wildlife gems, the 13,000 km² wetlands of Argentina's Esteros del Iberá.

We will take you to explore the Ibera wetlands from a beautiful former cattle ranch and Estancia set in the heart of Argentina's most ambitious non-governmental conservation projects. The area offers the possibility of seeing Caimans (South American Alligators), yellow anacondas, cabybara, almost 400 species of bird and the rare Maned Wolf and Giant Anteater - a final natural adventure to savour before returning to sophisticated bright lights of Buenos Aires.
Itinerary
Sample 19 Day Itinerary
This itinerary can be adjusted in length and content to suit.
Day 1: Fly to Buenos Aires
At the airport you will be met by a private driver and transferred to our hotel in the centre of Buenos Aires.
Spend the day exploring Buenos Aires independently (guide and activities can be easily arranged if you wish), tango bars (milongas), magnificent restaurants and colourful markets and buildings of La Boca.
Early morning flight to Trelew (for Puerto Madryn and Peninsula Valdes). Transfer to your boutique hotel in Puerto Madryn, overlooking the beautiful bay of the Golfo Nuevo. The rest of the day will be free to explore the town or relax in your comfortable surrounds!
Full day small guided exploration of the Peninsula Valdes World Heritage Site, including visiting elephant seals and Southern Sealion colonies breeding in the reserve. Depending on the time of year Southern Right Whales and Orcas may be seen from the coast (see our regional guide to Argentina for best wildlife viewing periods or give us a call to discuss your Argentina visit in greater depth). During the whale season you can also add an optional whale watching excursion by boat. Getting close to the huge southern right whales can be a truly remarkable experience.
Today we depart on a guided service for the huge Penguin colony of Punta Tombo, often home to more than half a million industrious Magellanic Penguins. These penguins nest in excavated burrows in this protected area. After this we return to Puerto Madryn.

Optional 1 day extension

An additional day can also be added to spend time Snorkelling with Sealions at Punta Loma
Day 6: Fly to El Calafate
Today we have a relaxing morning in Puerto Madryn before being driven back to Trelew airport in the afternoon for our onward flight.

For people wanting to explore the region from a different perspective we can also arrange a morning of sea kayaking along the Peninsula's jagged coastline. Fly into El Calafate Airport where you will be met and transferred to a boutique on a small hill overlooking El Calafate and Lago Argentino.
Day 7: Perito Moreno Glacier
Today you join a full day excursion to the magnificent Perito Moreno Glacier, one of the planet's few glaciers which is not in retreat. Watching the huge blocks of ice as the break away from the glacier's forward edge, around 60m high and 5 km wide, is a quite spectacular and emotive experience. Optional trekking and boat journeys are also possible to arrange. In the evening you will return to El Calafate.
Check out of our El Calafate hotel.4 ½ hour transfer through wild Patagonian landscapes across the border into Chile and on to the spectacular mountains of Torres del Paine National Park. The park boasts wonderful vertical granite peaks, glaciers and lakes and some of Patagonia's finest wildlife. Guanacos, wild relatives of the Llama are a common site, as are Andean Condors soaring on 3m wings around the peaks. Pumas are much harder to spot but are nevertheless relatively numerous here.

You will check into your lovely mountain lodge within the protected area, where you have the afternoon to relax and explore. The views from the lodge are spectacular. Breakfast is included.
Each day a variety of guided hikes, horse rides and wildlife viewing activities will be offered. A highly recommended option is the hike to the base of the incredible Torres del Paine, almost vertical granite towers rising to 2800m above a spectacular glacial lake.
Torres del Paine has many fantastic hiking routes and few regions can match its scenic marvels and for richness of Patagonian Wildlife a second day in the protected area is also highly recommended (and included in this itinerary) with hikes and boat trips and horse-rides to regions such as the Lago Grey and the Grey Glacier, the French Valley and the Salto Grande, (Great Falls) all easily arranged.
Day 11: Depart Torres del Paine
Unless you are staying on for further days in the mountains, today you will leave Torres del Paine and Chile, returning to Calafate on the shores of Lago Argentino. Checking into your boutique hotel you have one final afternoon to relax in Southern Patagonia. Breakfast is included at the lodge.
Today you will be picked up from your hotel and transferred to El Calafate Airport for your onward flight.

Fly back to Buenos Aires before changing flights and continuing North to border with Brazil and magnificent Misiones rainforest on the subtropical border with Brazil and Paraguay. Here, the Parana River tumbles into a vast canyon 4 kilometers wide (4 times the width of Niagara), dropping up to 58,000 tonnes of water per second into the canyon over 70 meters below. The sound and sight are quite stunning to behold. Iguazu is also one of largest remaining sections of the unique Atlantic Rainforest, a unique forest eco-system isolated and distinct from Amazon further north. This region offers excellent bird and wildlife watching opportunities.

Upon arrival on the first day we check into our wonderfully situated boutique hotel, set within the rainforest in the Iryapú Nature Reserve.

Please note that depending on internal flight connections an additional day may have to be included in Buenos Aires.
Half day guided exploration of the Brazilian side of the Falls - the Brazilian Side offers a panoramic view of Iguazu and largest cascade of all, the devils throat.
Day 14: Argentinean Falls
Full day guided exploration of the Argentinean side of the falls, walk the parks extensive trail system. Trails here get you up close to the individual falls, right up cascades themselves and offer you the opportunity to view many of forests resident species. Specific attention being is given to the regions rich wildlife and geology.
Day 15: Journey to Esteros del Iberá
Today we take an overland bus journey 5 hours to the city of Posadas, the main Argentine port on the banks of the upper Paraná River (flights are also an option). From here you will be met and transferred deep into 13,000km2 wetlands of Esteros del Iberá by 4 x 4, one of Southern South Americas most rewarding wildlife viewing projects. Here you will be taken to our beautiful eco-tourism estancia and over the following days have the opportunity to witness the regions incredible wildlife that includes Caimans, Yellow Anacondas, Giant Anteaters, Capybaras (the world's largest rodent), Howler Monkeys, nearly 400 species of bird and the rare Maned Wolf. A project to re-establish Jaguar populations is being established here.
Continue your exploration of Wetlands, which depending on your interests and fitness can be explored on foot, by boat and on horseback. A trained naturalist guide with accompany you on your adventures, helping you identify the region's fascinating sub-tropical wildlife.

Optional extension

Extra days at another ranch deep within the wetlands can be arranged. This is at, an estancia set on an island, surrounded by different habitat and with unique wildlife viewing opportunities.
Day 18: Fly to Buenos Aires
Leaving the wilderness we transfer to local airport of Corrientes or Posadas and fly back to Buenos Aires. You will be met at the airport and transferred to your hotel. The evening is free to explore the city and its lively nightlife.
Day 19: Depart Buenos Aires
You will be picked up from your hotel reception for a transfer to the international airport for you flight home.
Dates
For single supplements please enquire.

Our prices include

All land and boat transportation
Guided excursions as specified in the itinerary
Entrance fees to Torres del Paine National Park
Meals as specified (B=breakfast, L=lunch, D=dinner)
All accommodation
24 hour emergency support

Not included

Tips
Insurance
Drinks
Flights
Optional Activities
Meals not specified in the itinerary
National Park entrance fees for Los Glaciares National Park (*US$ 28 to be paid locally).

*Correct at time of writing