Swimming with whales is an extraordinary privilege. In 1996, the Silver Bank, Dominican Republic, was declared a Sanctuary for Marine Mammals. In joining our swimming with humpbacks and whale watching experience, you will step onboard a wonderful liveaboard motor yacht for a week-long encounter, surrounded by humpbacks. 23rd - 30th March 2024, this will be in the company of Aqua-Firma Marine Scientist, Charlotte Caffrey.

This is a carefully managed programme and we have secured a special permit to spend time inside the Silver Bank sanctuary, which is otherwise off limits to visitors.
Silver Banks, lying 100km north of Dominican Republic, is a remote chain of shallow coral shoals and pinnacles, home to the greatest whale breeding ground in the World. More than 4,000 North Atlantic Humpback Whales migrate to this area from January to April each year.
Two very distinct forms of Humpback activity can be observed on these week long journeys. The first is watching young mothers nursing newly born calves. We approach the whales using small boats that don't disturb these marine giants, and if conditions are right we can take the opportunity to swim alongside.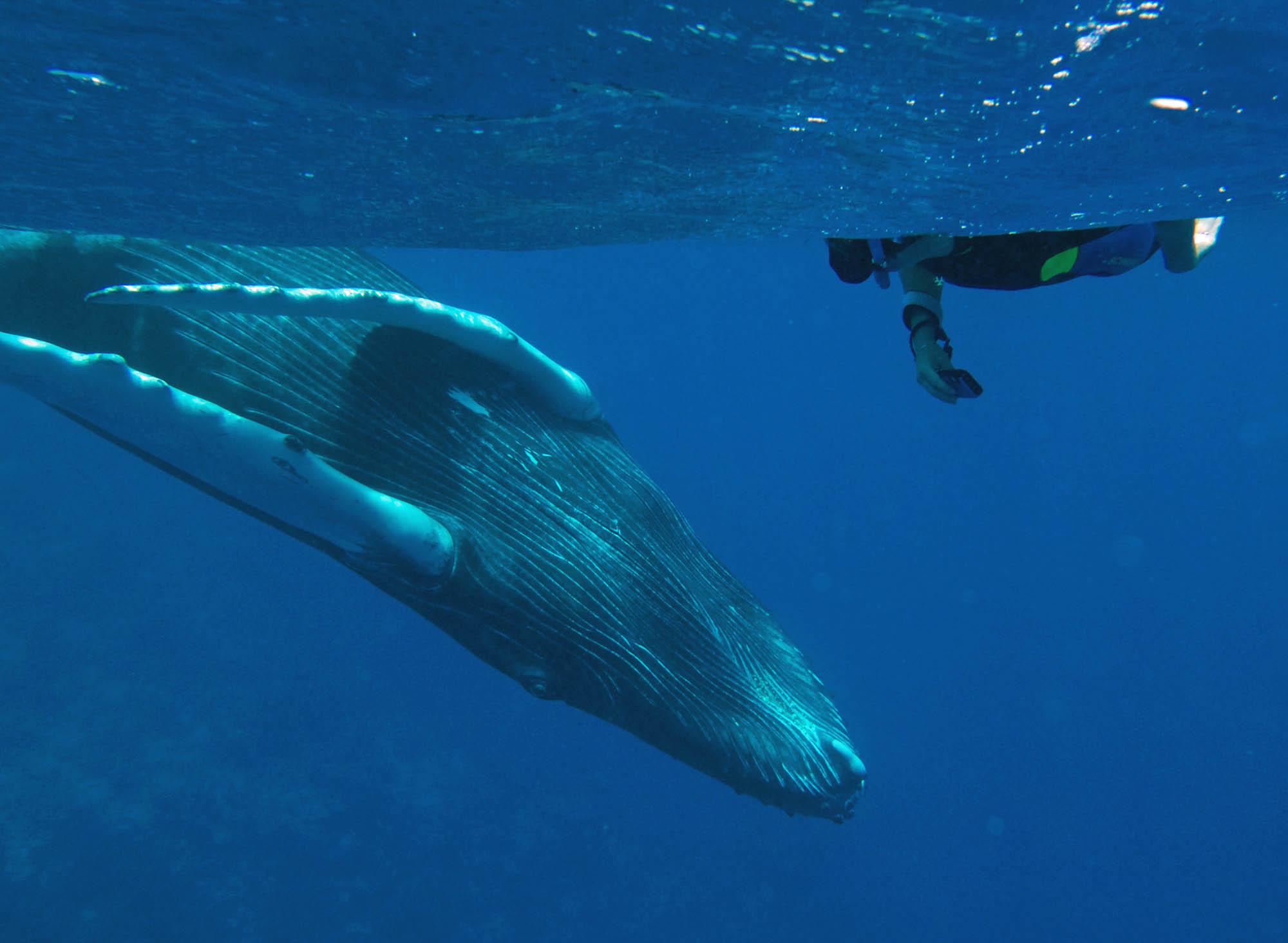 Some calves and adults can be very interested in humans entering their submarine world and they can approach quite close underwater. Other individuals may be more interested in feeding or playing with their mothers - equally enchanting behaviour to observe.
The second contrasting form of activity involves male Humpbacks performing aggressive shows of strength and dominance, competing for the attentions of females ready to breed. For safety, these competitions are observed from the surface, but watching the whales as they leap clear of the water - breaching, spy hopping and lobtailing - is a quite magnificent spectacle.
Contact one of our Marine Scientists to learn more
Based on a comfortable liveaboard motor yacht, the week long trip starts and finishes in Puerto Plata on the lovely North Coast of the Dominican Republic. We normally do several trips per day out from the motor yacht base onboard smaller inflatable boats. Only 7 swimmers are allowed in the water with a whale each time and behaviour is subject to clear conservation codes of conduct.
Throughout your time with the whales, you may be accompanied by the haunting sounds of humpback whale song, used to communicate between whales during this most social period in their calendar.

Although these boat-based journeys offer some of the best chances of seeing a wide range of Humpback behaviour in an uncrowded and managed environment, please bear in mind that although chances for sightings are excellent, nothing in Nature is guaranteed. These are wild animals with their own agenda !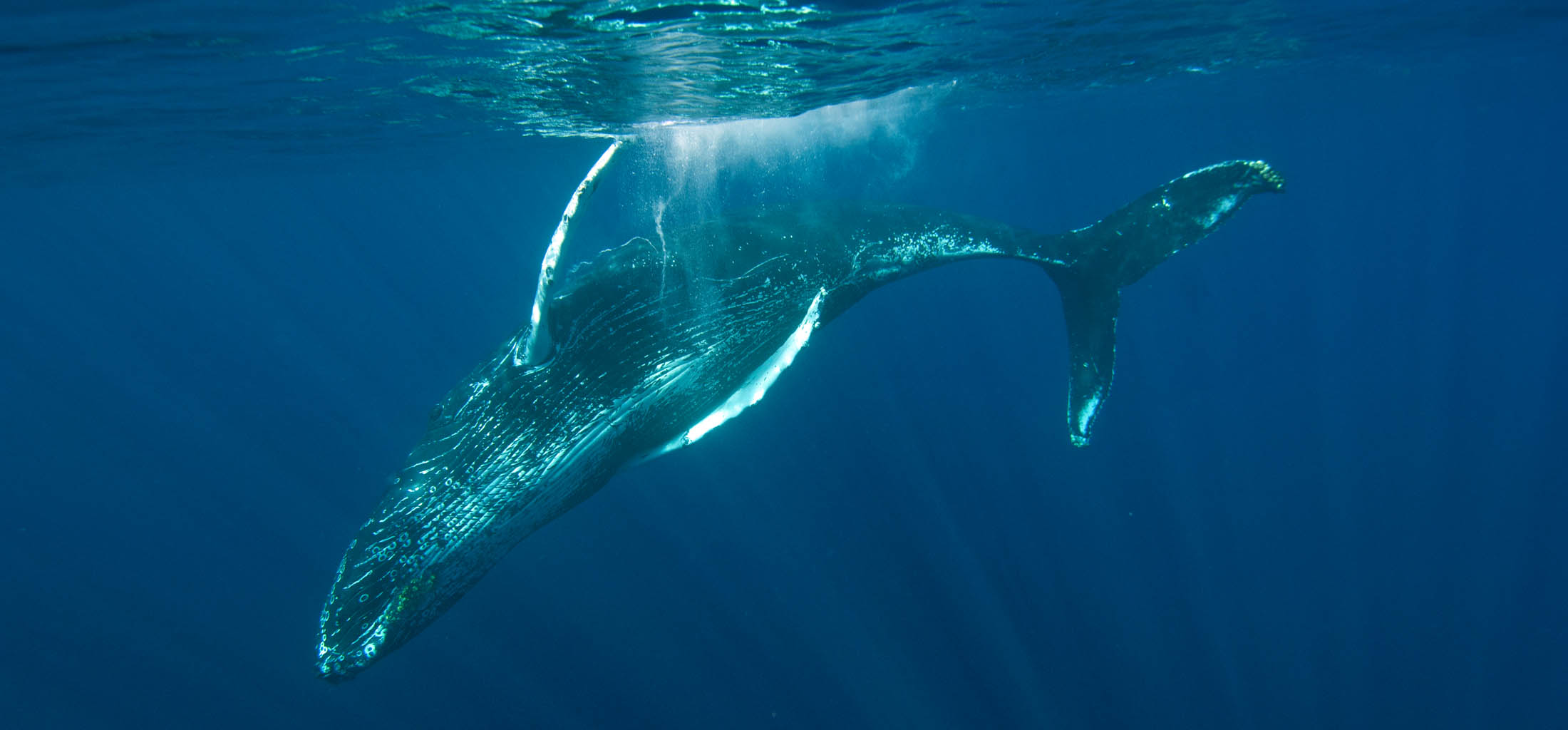 "If you have any doubts whatsoever about whether you should book this expedition or "the other holiday" you had in mind then I would recommend you download the application form, fill it in and submit it before all the berths are taken !
This experience is a one-off! Words can't really do the expedition justice - you just have to undertake it yourself. Truly unforgettable!
(S, Jowitt, UK)
Dates
Enquire / Book
23 - 30 Mar 2024
-
from US$ 4,290
Hosted by Aqua-Firma Marine Scientist, Charlotte Caffrey
Puerto Plata - Puerto Plata
(8 Days)
Enquire / Book
22 - 29 Mar 2025
-
from US$ 4,590
Hosted by Aqua-Firma Marine Scientist, Charlotte Caffrey
Puerto Plata - Puerto Plata
Notes:
Cabin Upgrades:
| | |
| --- | --- |
| Deluxe Twin: | $200 pp |
| Master Cabin: | $500 pp |

Single supplement:
None if you are willing to share a cabin with someone of the same gender or +85% if you want a cabin to yourself.
Our price includes:
- Accommodation onboard
- All meals onboard
- Non-alcoholic drinks, local beers and wines onboard
- All snorkelling excursions
Price excludes:
- Flights*
- Accommodation before or after*
- Transfers*
- Whale Sanctuary & Port Access Fee of US$600pp**
- Fuel surcharge where applicable (currently US$150pp)**
- Travel insurance
- Tips
- Items of a personal nature
- Equipment rentals
*We can arrange all of these things if you wish. The Dominican Republic has some lovely beaches if you want to spend a couple of days before or after. It is also a great place for experiencing its great outdoors by means of trekking, kayaking, biking or rafting.
**These fees may be subject to change without notice