This tour takes you on a journey through the fascinating history of Svalbard and Spitsbergen. After
getting well dressed, you head out on the fjord in an open, steady Polarcirkel boat. Your guide will decide the exact route according to the weather conditions, but you can expect to visit places with cultural monuments that may have history from both Norwegian and Soviet mining operations.

From May to the end of July, the areas around the fjord are also bursting with birds that have migrated from all corners of the world. You can hope to experience this vivid bird life either at the bird cliff Diabasodden or Fuglefjellet. With some luck, you may also spot some whales along the way. If time and weather conditions allow, you will plan to go ashore in Hiorthamn. Here there was coal mining activity between 1917 - 1921.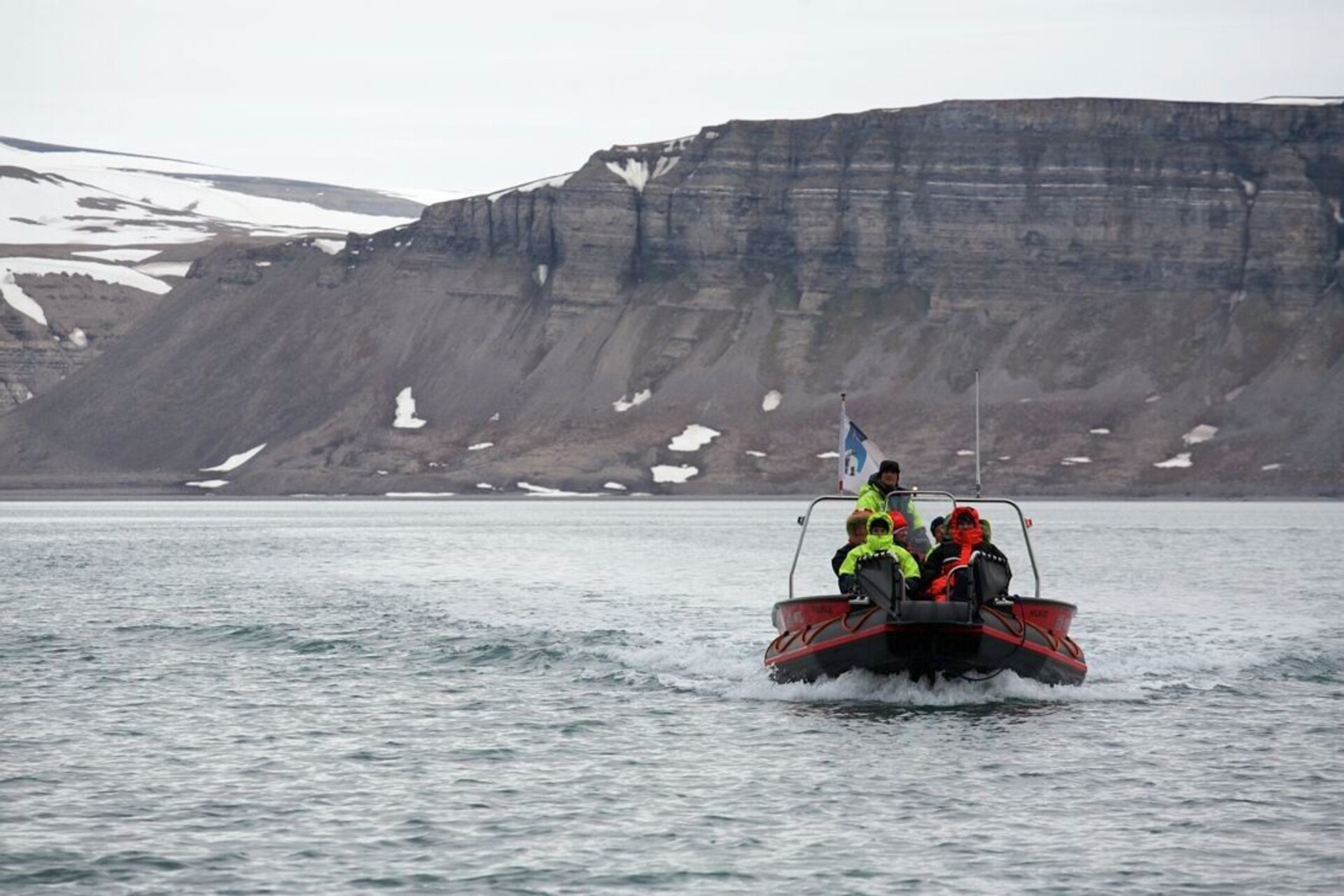 These day safaris explore Isfjord in a small, open Polarcirkel boat (RIB). The boats are 28 foot long and you may experience some bumpy sea and sea spray. The safaris are not recommended for people with back problems or pregnant women. The routes shown here may change slightly depending on the weather. We recommend that you dress warmly with woollen layers, gloves, waterproof headwear and waterproof mountain boots/wellies.
Dates
Price includes:
- Transport to / from main hotels in Longyearbyen
- Tour leader with necessary safety equipment
- Loan of floatation Suit
- Warm drinks
- Search and rescue insurance

Trip Starts: 09:00
Duration: 3 hours
Difficulty Level: 3 – average physical fitness
Minimum Age: 8 years with an adult
Minimum Participants: 2 people
Available: May – August