Maasai Mara Reserve is probably the best place in Kenya to see plentiful big game. It's status as a prime location for wildlife has been much enhanced by the BBC TV's Big Cat Diary shot on location at the lodge where we centre these flying safari Masai Mara experiences.
Of the reserve's big cat predators, lions can often be seen on these safaris conducting successful hunts oblivious to the presence of a vehicle. Whilst lions can be seen lounging in the shade of many a tree, cheetahs are less obtrusive; and leopards, though relatively abundant in the reserve, require the skill of expert local trackers you will be guided by.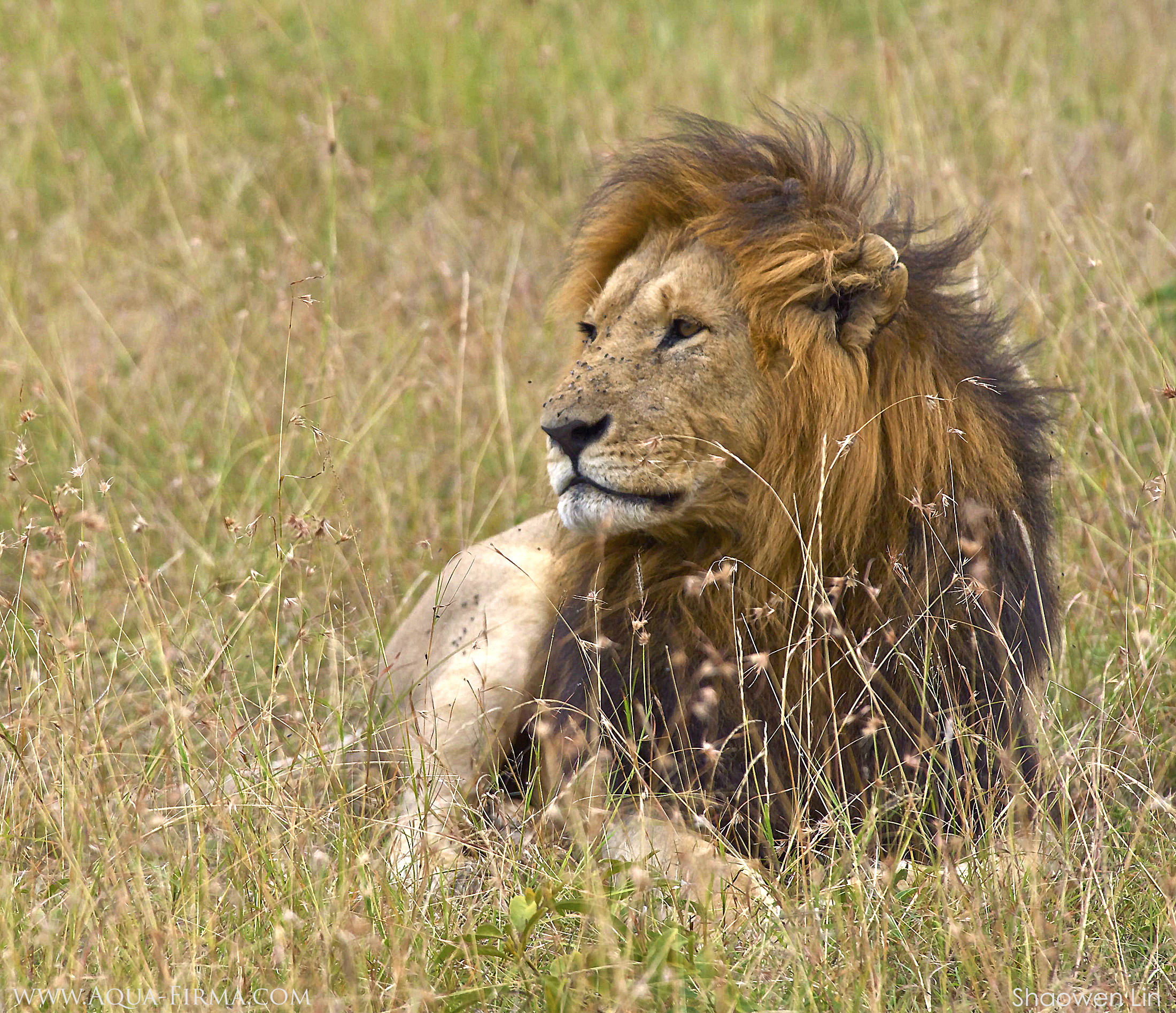 Of the larger species, hippos do little to hide themselves in the Mara River where you are likely to see them in large groups. Elephants are usually in their largest numbers in the Musiara swamps where vegetation is at its most lush. Buffalo are widespread and undoubtedly the most dangerous animal to humans in the reserve. Vehicles are sometimes severely dented by them, so we have to give them a wide berth - especially old lone males.
Rhinos are a key focus of conservation programmes, with both black rhino and white rhino brought in from South Africa. Other game you can hope to see includes warthogs, gazelle, zebra, hartebeest, topi, giraffe and noisy threatening groups of spotted hyena.
By far the most abundant visitor is the wildebeest, of which more than a million migrate into the Maasai Mara each year from Tanzania's Serengeti. This event is the biggest large mammal migration on Earth and provides for some of the most chilling and spectacular animal interactions you are ever likely to see. The bottle necks of the migration in Kenya are the river crossings on the Sand and Mara Rivers. Here you can see wildebeest and zebras leaping and swimming in a frantic effort to cross without being taken by a Nile crocodile. There are many kills and fatal injuries, both in the rivers and on the Masai Mara's wide undulating grasslands. Of half a million new born wildebeest that cross from the Serengeti to the Maasai Mara each year, just 1 in 3 survive to return.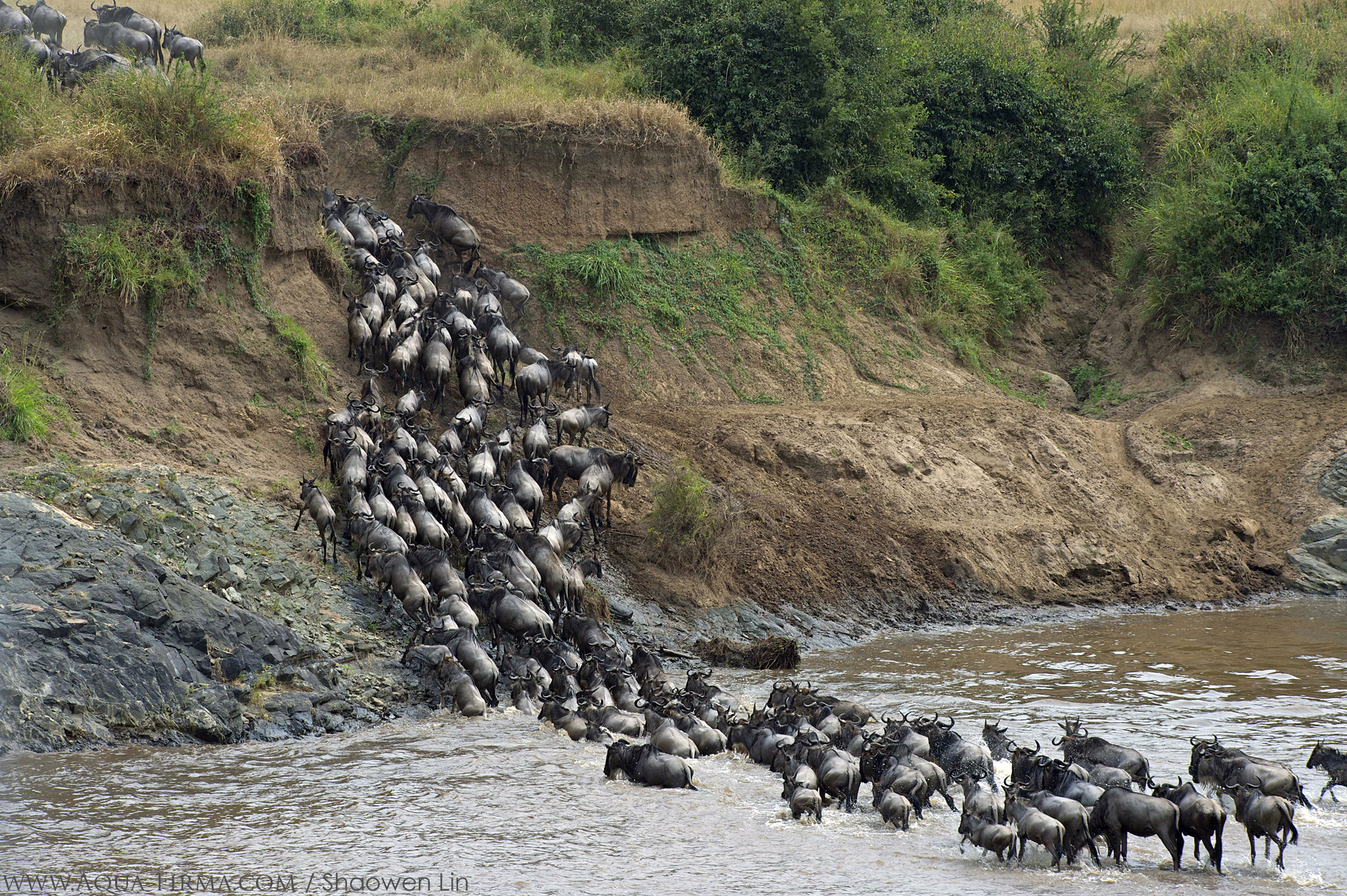 From the drama of safaris, night and day, you can enjoy peaceful midday and night time rests back at your safari lodge home in Africa. Kenya is the home of British colonial safari style which provides an intoxicating flavour of Africa when mixed with proud and colourful indigenous Maasai culture.
Itinerary
Masai Mara Big Cat Wildlife Safari
Day 1 - Arrival into Nairobi
Upon arrival into Nairobi, you will be met and transferred privately from the international airport to a 4-star hotel in Nairobi (bed & breakfast basis).
Day 2 - Nairobi to Masai Mara
You will be collected from your hotel and transfer to the Wilson domestic airport.
Small plane flight from Nairobi to the Masai Mara - one of Africa's most wildlife intense protected areas.
Once you land, you will be met by safari vehicle and taken to your permanent tented camp / safari lodge (all meals included). There will be time today to commence your safaris which will be conducted, vehicle based, during both daytime hours and at night.
2 full days of guided vehicle based safaris.
If you wish to consider a hot air balloon safari then these can be arranged in advance.
Day 5 - Masai Mara to Nairobi
After enjoying the early part of the day in the Masai Mara, you will be driven back to the air strip and flown to Nairobi.
Upon arrival you will be transferred to the international airport; or we can assist with onwards arrangements within Kenya.
Dates
Single supplements Please Contact Us to enquire.
Prices include
Accommodation (assumes sharing)
Guided safaris
Flights and overland transfers
All meals when on safari
Breakfast in Nairobi
Maasai Mara Park fees
Prices exclude
International flights
Meals not specified
Drinks
Tips
Visas
Insurance
Items of a personal nature such as telephone calls and laundry
Activities not specified
Accommodation upgrades are possible. Please Contact Us to enquire.