This trip starts with a great river rafting trip down the second longest river in Iceland - the Hvítá River. The river has a perfectly balanced mix of beautiful, steep canyons and adrenaline pumping waves and rapids. On your way, we pass through the magnificent Brúarhlöð (Bruarhlod) canyon where participants have the option of jumping from a cliff into the river. Afterwards the showers and sauna will be on hand.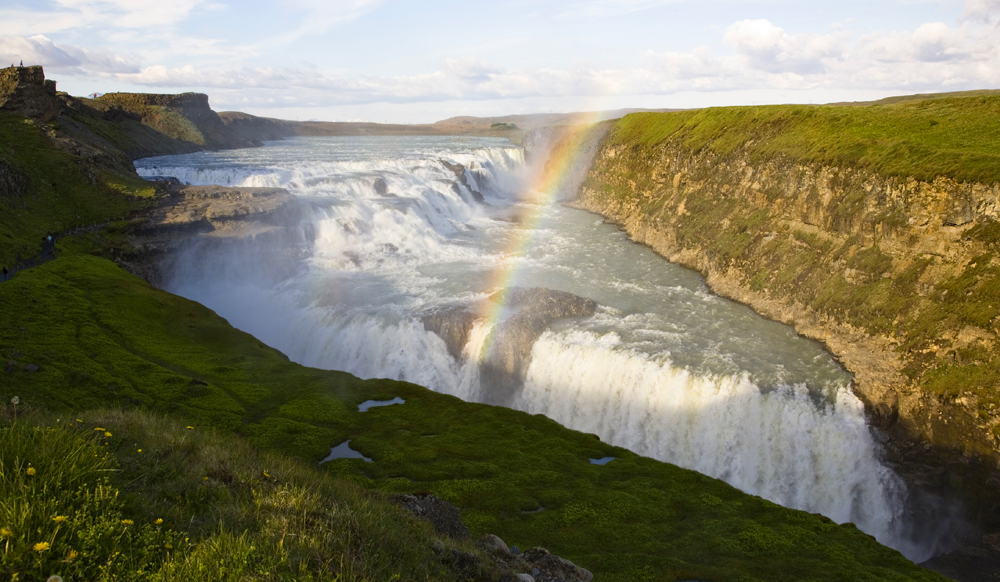 Next you will head to the geothermal area of Geysir, the home of the one and only Geysir. Here the ground gurgles, bubbles and super heated water escapes from the ground with enormous force up to 80 metres into the air.

Next you will stroll down to Gullfoss, the undisputed Queen of Icelandic waterfalls. Gullfoss is an awe inspiring sight, where the water rushes down three steps of lava layers with breathtaking power and grandeur.

Your action packed day will end with a visit to Þingvellir National Park. Þingvellir is a UNESCO World Heritage site and the original birthplace of the oldest existing parliament in the world. Furthermore, it is the place where the great tectonic plates of America and Europe meet and the rift valley is clearly visible.

In summary, this trip combines stunning natural beauty, interesting history, amazing geological wonders and a great rafting adventure, providing a memorable Icelandic adventure experience.
Dates
Price Includes Pick-up from Reykjavík, a visit to Þingvellir National Park, Geysir & Gullfoss & river rafting on Hvítá River

Available Every day from 8:00-8:30 from 15th of May to 15th September for a minimum of 2 persons (depending on weather)

Duration of Trip 8 hours

Distance from Reykjavik 110 km / 68 miles

Minimum Age 11 years

Minimum Group Size 2 persons

Experience Required None

Activity Level Easy

We recommend you bring A warm sweater, bathing suit, change of clothing and a towel