Once one of the largest settlements in Svalbard with around 1,000 inhabitants, the Russian ghost town of Pyramiden was abandoned in the 1990s and is now a historical 'document' at the head of Billefjorden. Be sure to keep a look out for whales, seals and other arctic wildlife as you cruise to and from Pyramiden.

While the new green technology is something for the future, visiting the town of Pyramiden is like entering a time machine and returning to the Soviet Union. In the 1980s, over 1000 people lived in the city, and it was considered a successful community with school, kindergarten, swimming pool, sports fields and coal mining. In 1998, the Russian mining company Trust Arktikugol closed the coal mine, and the city was vacated in a very short time. Coffee cups are left behind on the tables, books are shattered in the classroom, and the sheet music lies ready on the piano - waiting for someone to play. These days only a handful of people work and live in the city, and for visitors it is a very special experience to get a guided tour around the abandoned buildings.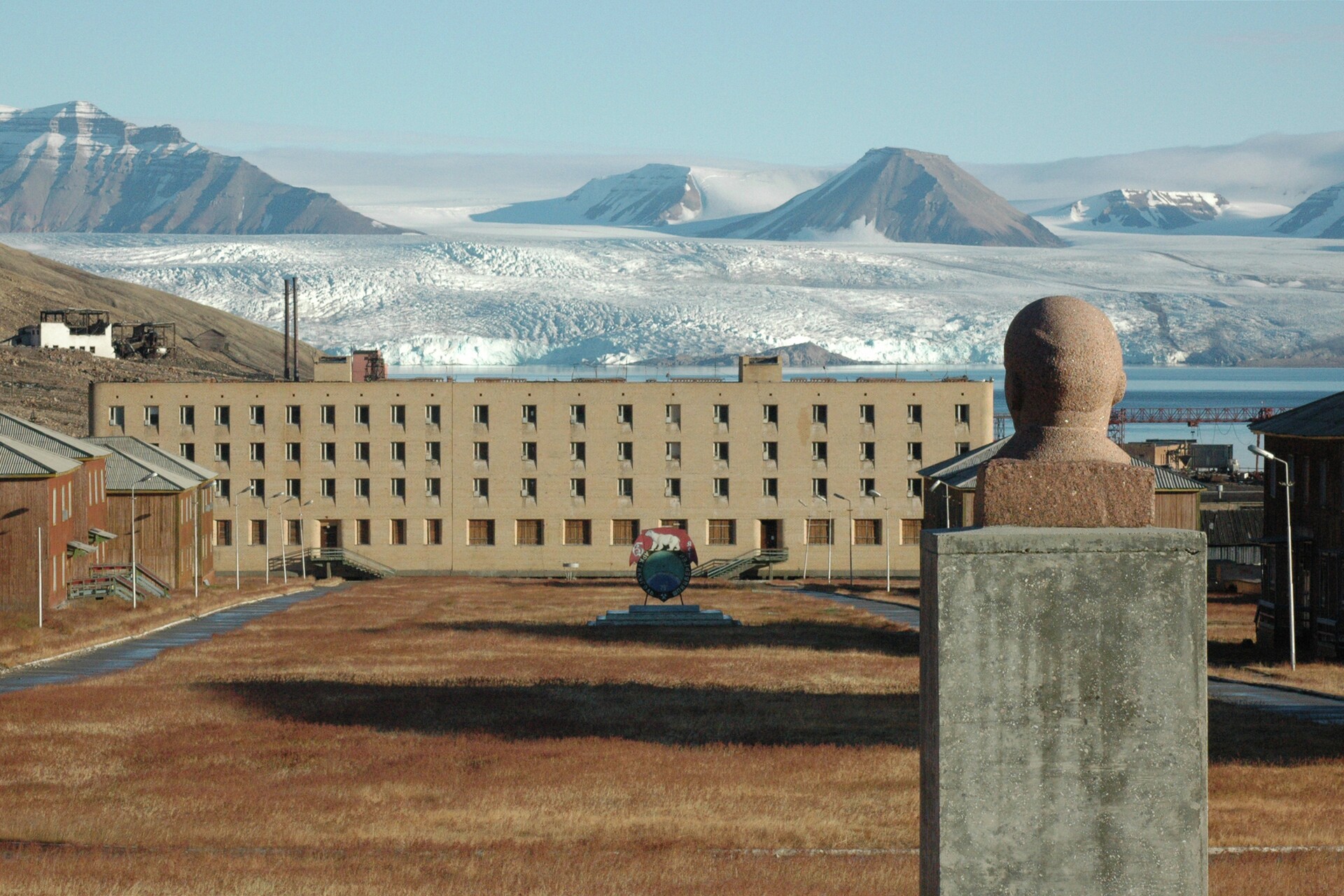 Please note: early in the season the Bille fjord may still be ice covered, and landing in Pyramiden will then not be possible. The boat will then instead - silently - follow the ice edge where the opportunity to see wildlife is great, and you can also enjoy the beautiful Nordenskiöld glacier. All landings at Pyramiden are subject to weather and ice conditions. Polar Bears might roam the streets of Pyramiden, so it is important to stay together as a group while you explore the town together with your armed guide.
Dates
Price includes:
- Transport to / from the main street and Longyearbyen harbour
- Bus transfer and guided your of Pyramiden when landing is possible
- Boat trip to Pyramiden with guide onboard
- Light lunch
- All necessary safety equipment

Trip Starts: 08:15 in Longyearbyen town centre
Trip Ends: 16:00 in Longyearbyen harbour
Duration: 7 hours
Difficulty Level: 2 – suitable for most
Available: May – October