Walruses can be seen all year round on Svalbard. They often rest on ice floes, but during the summer and autumn you can also see walrus colonies relaxing on beaches and small islets. They tend to stick to specific locations where access to food and resting places are conveniently combined. Walruses are extremely social animals and usually appear in groups. After hunting for food in the sea, they pull up on land or ice floes to rest together with the herd. Here they like to lie close together – or even on top of each other.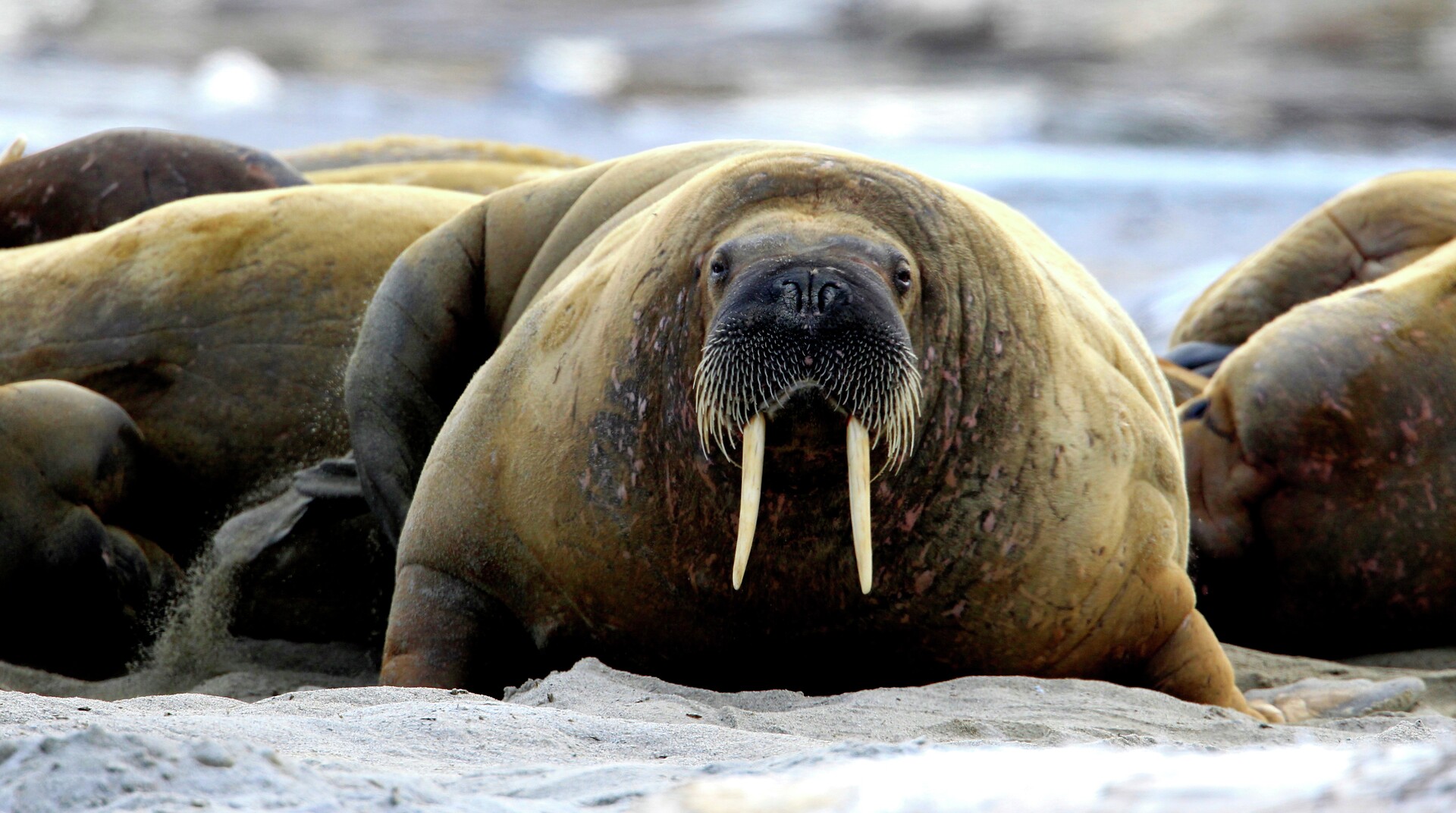 You will begin by crossing the majestic Ice Fjord on a brand-new closed hybrid boat. This 14.9-meterlong boat is very comfortable with a modern design and innovative hybrid engine, and is equipped with an underwater drone to give you an impression of the life beneath the waves. After approximately one hour you will reach Borebukta. Here it is usually nice and quiet, and the sea is calm. In Borebukta, you will use the electric motor to get a completely silent propulsion, which gives the unique opportunity to experience wildlife without disturbing.

Please note: as with all wild animals, you cannot guarantee that you will see them on this trip, but the chances are good. Participants must bring warm clothes, hat, and mittens, as you will be spending time out on the deck.
Dates
Price includes:
- Transport to / from main hotels in Longyearbyen
- Boat trip to Borebutka with guide onboard
- All necessary safety equipment
- Hot drinks and snack onboard

Trip Starts: 09:00 or 15:00
Duration: 4 hours
Difficulty Level: 2 – suitable for most
Number of Participants: 2 – 12 people
Available: May – September