Ny Ålesund is considered to be the northernmost settlement in the world. The site was originally established for coal mining, which was the main activity here until 1962 until a major accident in the mine led the coal mining operations to shut down. Since then, Ny Ålesund has developed into a scientific research base and holds a state-of-the-art research centre in the High Arctic. Ny Ålesund is also known for being the starting point for explorers of the Arctic and the Arctic Basin. This was where Roald Amundsen landed with the airship Norge on its way to the North Pole in May 1926. You can still see the high mast that moored the airship during its stay.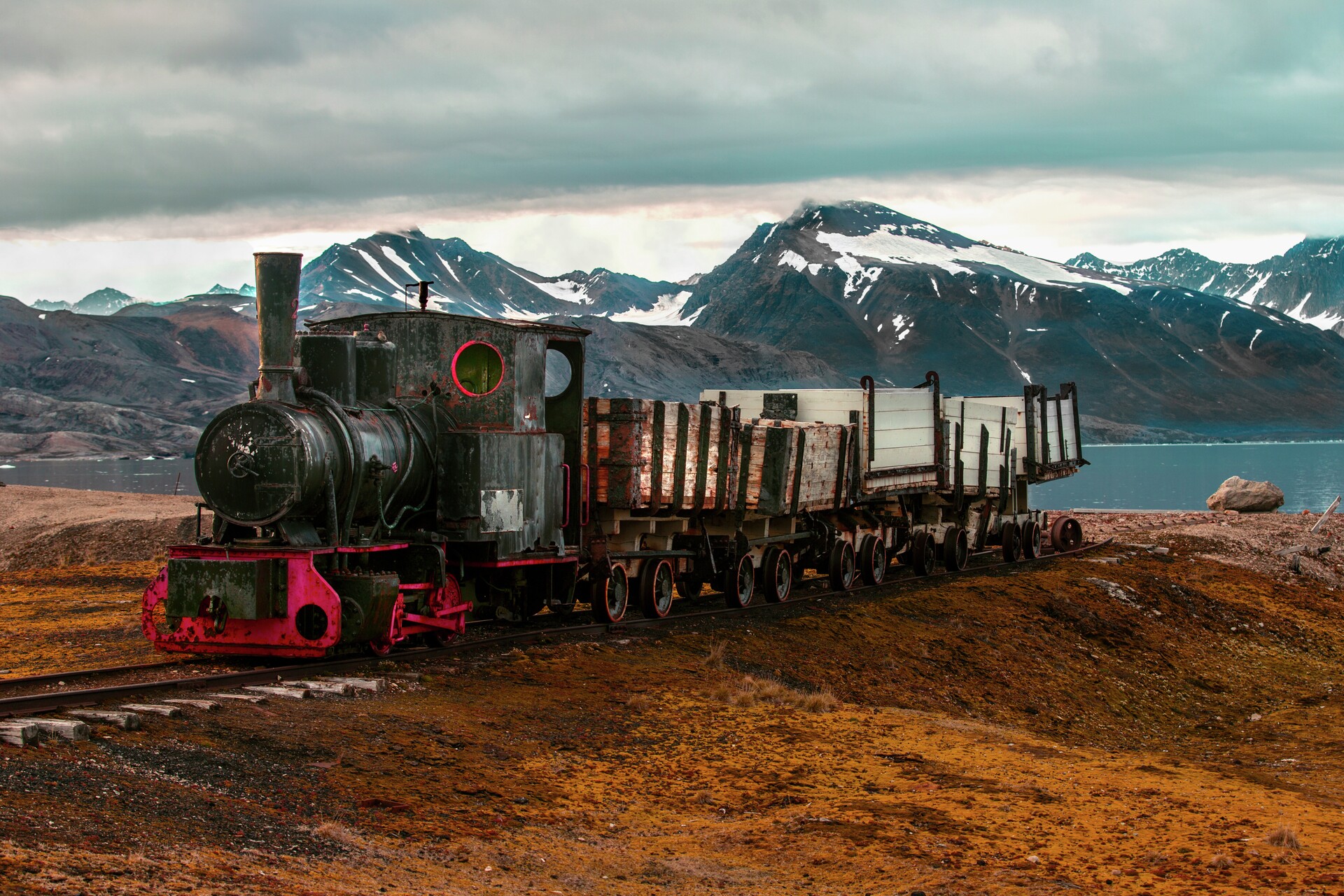 Your journey begins by rounding Vestpynten outside Longyearbyen, to then head west out in Isfjorden towards Daudmannsodden on a brand-new comfortable 14.9metre closed hybrid boat. After a couple of hours, you will head north in Forlandssundet in the direction of Kvadehuken and Kongsfjorden. The trip to Ny Ålesund normally takes about 4-5 hours. On the way you may make a stop at Poolepynten to greet the walruses.

Participants must bring warm clothes, hat, and mittens, as you will be spending time out on the deck. Please note that this is a long trip covering approx. 200 nautical miles.
Dates
Price includes:
- Transport to / from main hotels in Longyearbyen
- Boat driver and guide with all necessary safety equipment
- Hot drinks and meal in Ny Ålesund

Trip Starts: 08:00
Duration: 12 hours
Difficulty Level: 3 – average physical fitness
Minimum Age: 14 years with an adult
Number of Participants: 2 – 12 people
Available: June – August