You will begin in Nybyen, the highest point in Longyearbyen town, walking up through the valley towards the glacier. From here you will cross the glacier and head up a stony ridge to Sarkofagen. The glacier crossing is simple, as it is stable so you will not need to use ropes – your guide will go first to show you the route.

As you cross the moraine landscape on your hike, be sure to keep a look out for 60 million year old fossils which can be found here. From the top of the mountain you can enjoy magnificent views in all directions!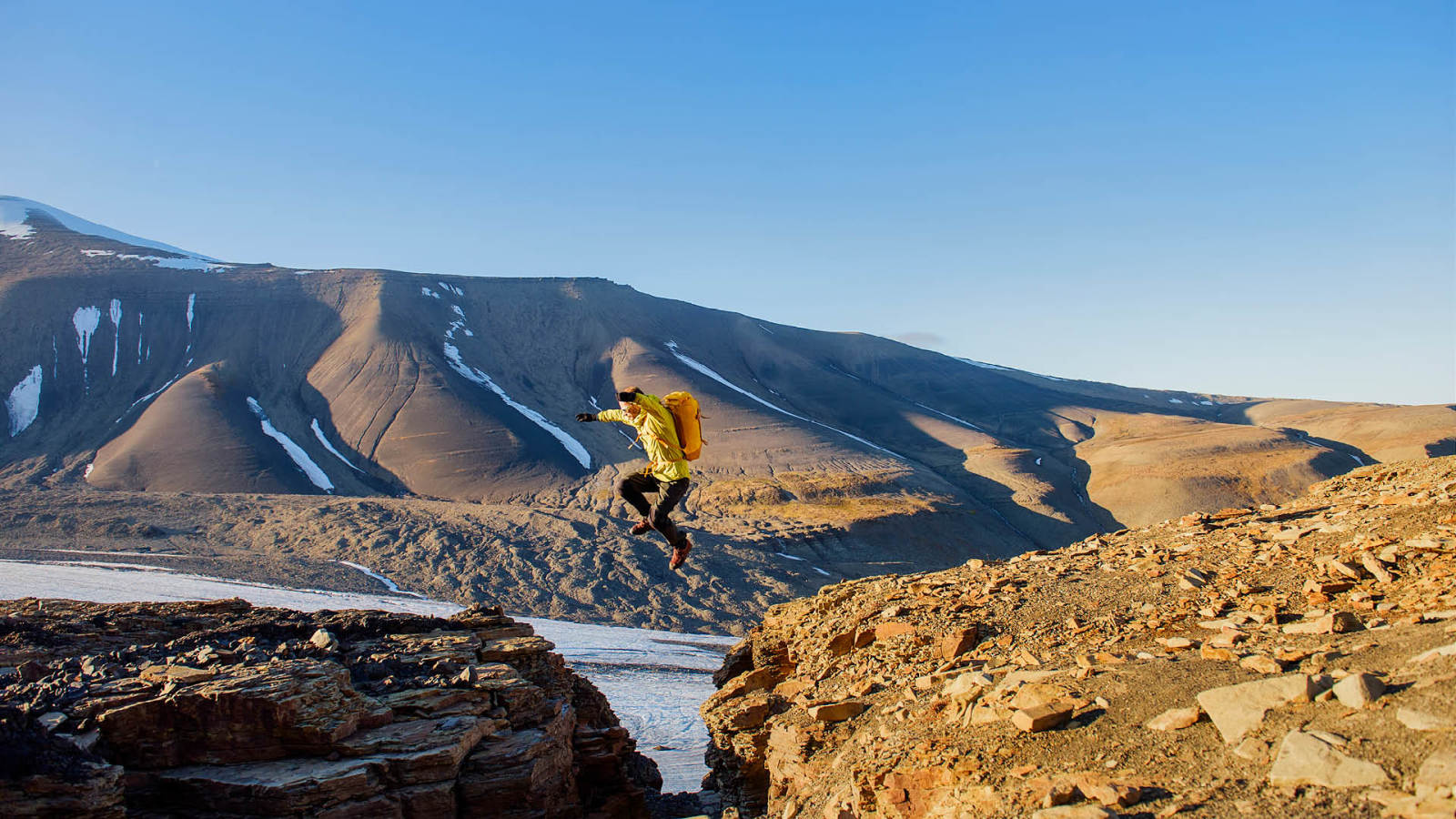 This hike takes you through terrain that is steep / uneven at times and is fairly challenging. Participants should be relatively fit. You will use snowshoes if conditions require. The tour may be changed due to weather conditions. All participants are requested to dress warmly, wear hiking boots and a hat and mittens. This trip is subject to weather conditions. Participants must speak and understand English or one of the Scandinavian languages.

Dates
Price includes:
Transport to / from main hotels in Longyearbyen
Lunch and warm drinks
Guide with necessary safety equipment
Use of snowshoes or crampons if needed

Trip Starts: 09:00
Duration: 5 hours
Minimum Age: 14 years with an adult
Difficulty Level: 4 – good physical fitness
Minimum Participants: 2 people
Available: June – September