This is a special opportunity to see Advent Valley and surrounding mountains from a birds eye view. The trek begins with a drive up to Gruve 7, the active coal mine, located about 400 metres over sea level. From here you will continue on foot over the Foxfonna glacier towards Foxdalen.

Foxfonna is a 5 km² glacier, named after the Arctic Fox. The glacier is approximately 6 kilometres long, and runs from Foxtoppen (955m) and Gilsonryggen (949m) in the south, then northwards over the mountain Breinosa into Adventdalen, close to Mine 7. A side arm of the glacier runs west into Bolterdalen, and both glaciers have pushed impressive amounts of rocks and ice into the moraines ahead of them.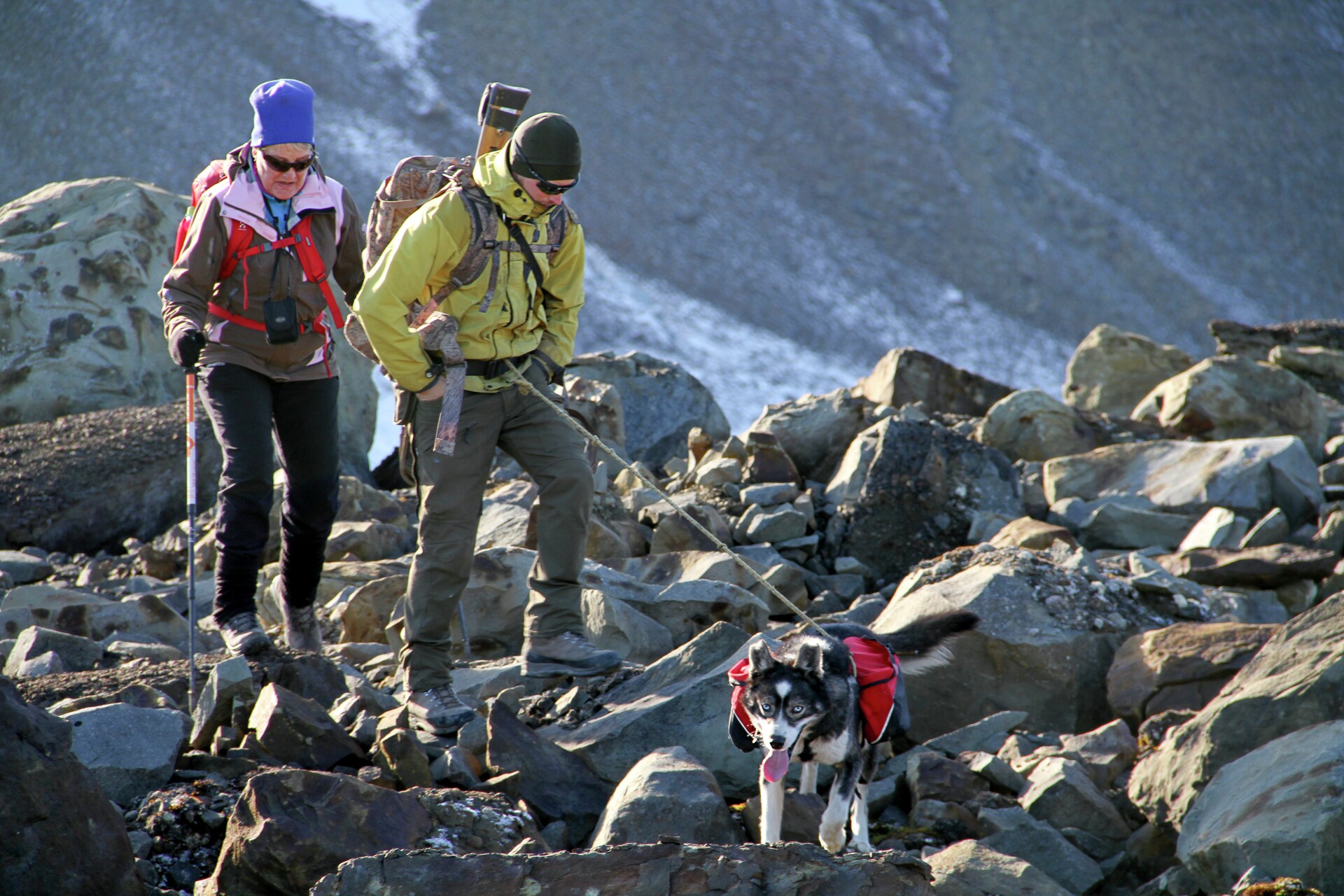 The trek will eventually head down towards the opening of Foxdalen where you will find an old hunter's cabin. Here you will eat your lunch. After the light meal and a warm drink you will set a course back towards beautiful Advent Valley and Camp Barentz, where the hike ends. From here you will be transported back to Longyearbyen.

The hike is approximately 11 km long. Participants should be in general good health and be able to walk across rugged terrain and cross some river streams. We recommend mountain boots with ankle protection, windproof clothing, hat and mittens. Be sure to bring binoculars and your camera. Participants must speak and understand English or one of the Scandinavian languages.
Dates
Price includes:
Transport to / from main hotels in Longyearbyen
Hot drinks and biscuits
Simple expedition lunch
Guide with all necessary safety equipment

Trip Starts: 10:00
Duration: 6 hours
Minimum Age: 8 years with an adult
Difficulty Level: 4 – good physical fitness
Minimum Participants: 2 people
Available: July – September