This 4 day kayaking adventure will take you on a scenic journey through the heart of Hornstrandir Nature Reserve, a remote location on the Westfjords peninsula. The reserve, which was established in 1975 is a notable example of unspoilt and undisturbed wilderness, is one of the most isolated places in Iceland and possibly Europe. Once widely populated with farms, the peninsula is now almost uninhabited with just a few houses are dotted around the reserve, so it's the ideal destination for those seeking nature, peace and solitude.

Hornstrandir is a haven for wildlife and birdlife. Arctic foxes are a likely sighting, since the they are protected here and aren't allowed to be hunted. Seals are also regularly observed on the beaches, with a large colony residing in the small bay of Sópandi. The lack of permanent human presence here also means that birds can congregate in the Westfjords in their thousands. Approximately 30 species of birds nest in the nature reserve and many more species can be observed. The dramatic cliffs do not only provide a home for a variety of species, but also make for some of the most impressive landscapes in Iceland. Sightings of wales and white tailed eagles are also likely.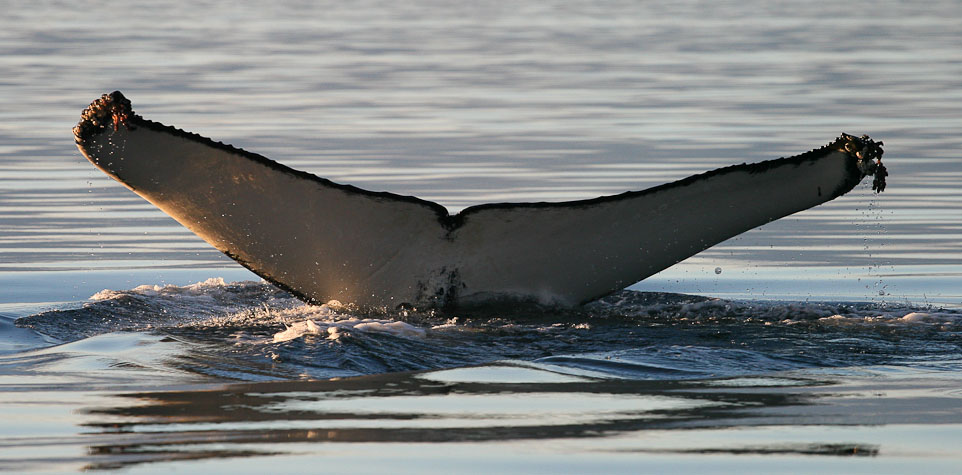 Each day you paddle an average of 15 - 18km, exploring some of Iceland's most beautiful fjords, historic ruins and dramatic coastlines. For a bit of added comfort, nights will be spent in houses, the first inside a former doctor's house, with the remaining nights spent in a farmhouse in Kvíadalur Valley. Each night, dinner can be enjoyed, followed by a relaxing break in the sauna to sooth achy muscles.

Please note: previous kayaking experience is recommended for anyone considering this trip. The kayaking itinerary is very much dependent on weather conditions and the overall spirit and capability of the group, with the option sometimes to hike in place of kayaking.
Itinerary
4 Day Sample Itinerary
Please note that this itinerary is a brief overview of the trip and is subject to change depending on weather and other conditions.
You will meet your guide at 5pm on the evening before departure at cafe Bræðraborg for a briefing, where you will also meet your fellow group members, have a Q&A session and go over final preparations. This shouldn't take longer than an hour. If you're unable to attend, then just let us know via email and we'll make sure that you have all the information you'll need.
You will meet again at cafe Bræðraborg at 8am for last minute checks before departing from the harbour in Ísafjörður on thepassenger ferry Bjarnarnes at 9am. You goal today is Hesteyri, which was the biggest settlement in Hornstrandir Nature Reserve. You will drop off your gear at the old doctor's house before getting straight to the paddling. You will paddle out of the fjord along the coast to the lighthouse at Slétta. This is a short paddle aimed at getting to know your kayak and blow away any paddling cobwebs you may have before the longer days to come! You will enjoy a nice dinner at the old doctor's house before getting some good sleep ready for the day ahead.

Distance: 14km
After a hearty breakfast, you will pack our kayaks and start the voyage over to Kvíar farmhouse in Kvíadalur valley. The route will take you along spectacular coastline and across the fjords of Hesteyrarfjörður and Veiðileysufjörður. There is a good chance to see both whales and white-tailed eagles along the coast. You land on the beach beneath the farmhouse in Kvíar and make yourselves at home. The farmhouse is the only house in the valley and was built in 1921 and was occupied by the same family until they moved away in 1948 seeking an easier life in Ísafjörður. You will enjoy a nice dinner and head for the warm and cozy sauna that's situated next to the house.

Paddling Distance: 15 km
You will leave most of the gear in the farmhouse and go for a beautiful paddle into Lónafjörður fjord which, according to many, is the most beautiful fjord in Iceland. Totally unspoiled with no sign of human presence. The fjord is a haven for birds and a huge seal colony can be found in the small bay of Sópandi. You'll follow the whole coastline and enjoy a long day of paddling. Back to the farmhouse for sauna to soothe sore muscles and delicious dinner.

Distance: 20km
Day 4: Head back to Ísafjörður
You will be picked up by passenger ferry from Kvíar and then head back to Ísafjörður. Please note that the guide may be staying at Kvíar to continue the kayak journey with other guests on a different multi-day kayaking adventure. The crew on the ferry will take good care of you and help carry your gear to your base in Mávagarður C.
Dates
We can arrange very economical domestic flights between Reykjavik and Ísafjörður (a 40 minute flight). Alternatively, we can arrange for you to hire a car and take a leisurely drive (5 1/2 hour journey) and perhaps make some impromptu stop-offs at some points of interest along the way.

Included:
All food
Transfer to and from Ísafjörður airport
Boat or car transfer on first and last day of the trip
Kayaking gear (boat, paddle, dry-suit top and bottoms, life jacket and dry bags)

Not included:
Travel to and from Ísafjörður, Iceland unless specifically mentioned in itinerary.
Food the first day until leaving on the trip
Personal medical insurance
Personal equipment