Mushing a pack of huskies is part of Arctic culture and something which our Norwegian leaders can teach you the principles of in a relatively short time. With some simple instruction, you will soon find yourself skimming across the High Arctic where home bred explorers like Roald Amundsen have made Norway's polar explorers legendary.

Upon arrival at the Dog Station, you will be welcomed by excited Alaskan Huskies who are all eagerly waiting to take you on a trip. You will then help to harness the dogs and head out on your adventure! The clear colours of the vegetation in contrast to the mountains and sky, in combination with the clean Arctic air, is refreshing for both the body and soul! This is an experience where you quickly get close to Nature and happy polar dogs! Upon arrival back at the Trapping Station you will unharness the dogs and get the chance to have a play with your new companions before heading back to town.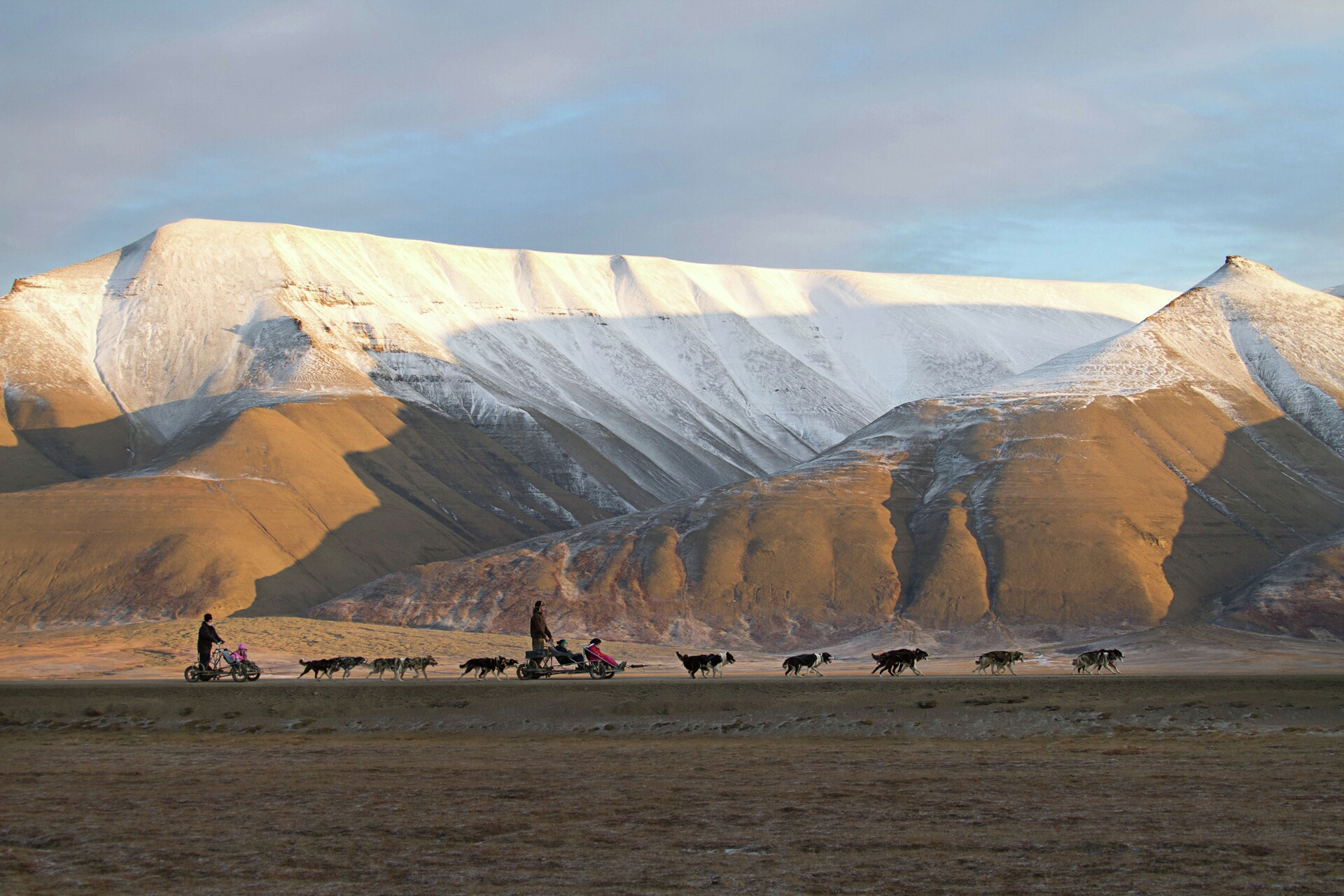 Here is a summary of the two dog sledding routes you can consider:

The Advent Valley route: You should make good speed as you follow the road towards the old northern lights research station. The experience takes you along the track into Endalen and past the cableway turning station. Underway, there is a chance to see reindeer, foxes and teeming birdlife. Your guide will drive the first sled, with space for two guests in his sled; with other participants following in small wagons for 3 people pulled by 6 - 7 dogs.

Bjørndalen, the Sea Route: Beginning not too far from the airport, you will enjoy the fantastic landscape around the coast towards Bjørndalen, the bear valley. Whilst you are underway there are good chances to see reindeer, foxes and birdlife as well as potentially walrus and whales! You will travel a good distance from the town and enjoy views over Isfjord to the massive glaciers on the other side of the fjord. This trip takes place in a larger sled driven by your guide with a team of 12 - 14 dogs.

Dates
Price includes:
Transport to / from main hotels in Longyearbyen
Guide
Safety polar suit, boots and gloves