When much of the snow has melted at sea level, it is still possible to drive a dog sled in Bolterdalen as late as May. You will be equipped with an exposure suit, boots and mittens, before you hop in and help the guide to harness and prepare the dogs. The barking and howling can seem a bit chaotic, but suddenly, it all changes. As soon as the dogs start to run, they become completely silent. The huskies are completely focussed on pulling the sled through the snow, and you can enjoy the magical landscape around you.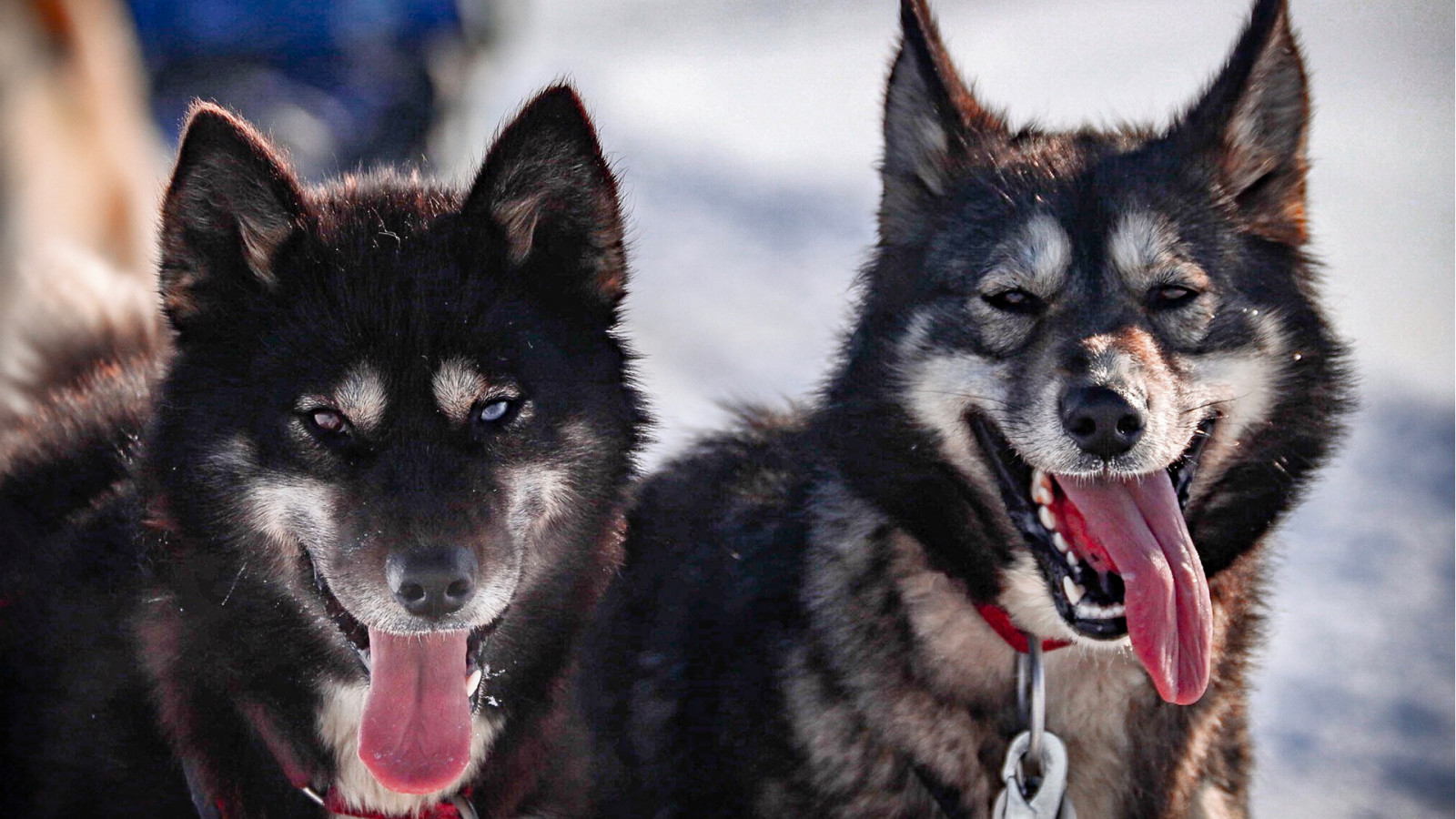 Your guide will drive first with two participants on his sled. They will swap between mushing and travelling as passengers. After this sled, the other sleds will be shared with two participants per sled. Each sled is pulled by 6 huskies. You will follow a riverbed that heads into Bolterdalen, surrounded by mighty mountains. As you approach the glacier you can enjoy a little more up and down between the moraine formations. You will then return to the dog yard where you can have a chance to play with some new four-legged husky friends. Your guide will serve warm drinks before you head back towards Longyearbyen.

The weather can be wild or wonderful, and your adventure may be adjusted to suit the conditions. You may drive through deep snow, or slippery ice, but it doesn't make much difference to the dogs, who love to be out on tour! If there is not enough snow to mush in Bolterdalen, the expedition will take place on our specially produced wheeled sleds in Adventdalen. Participants should be in reasonable physical condition to take part in this trip.
Dates
Price includes:
Transport to / from main hotels in Longyearbyen
Exposure suit, boots and mittens
Hot drinks and biscuits

Trip Starts: 09:00 or 15:00
Duration: 4 hours
Minimum Age: 6 years with an adult
Difficulty Level: 4 – good physical fitness
Minimum Participants: 1
Available: 5th February – 25th May