For an active experience in one of the most extreme areas of the Planet, this Spitsbergen Diving and Wilderness Adventure Voyage to North Spitsbergen offers divers the opportunity for a real taste of the Arctic wilderness. Whilst you sleep and sail onboard a comfortable expedition motor ship, you will have the opportunity to explore beneath the icy arctic seas, join onshore treks, try snowshoe walking, kayaking, and photography workshops.
Rising from beneath the water surface we hope to see whales such as the ghostly white beluga. For those who scuba dive we hope to explore shallow kelp beds, rocks covered in colourful anemones, Arctic cod, winged snails and sea angels which form the foundation of the Arctic food chain.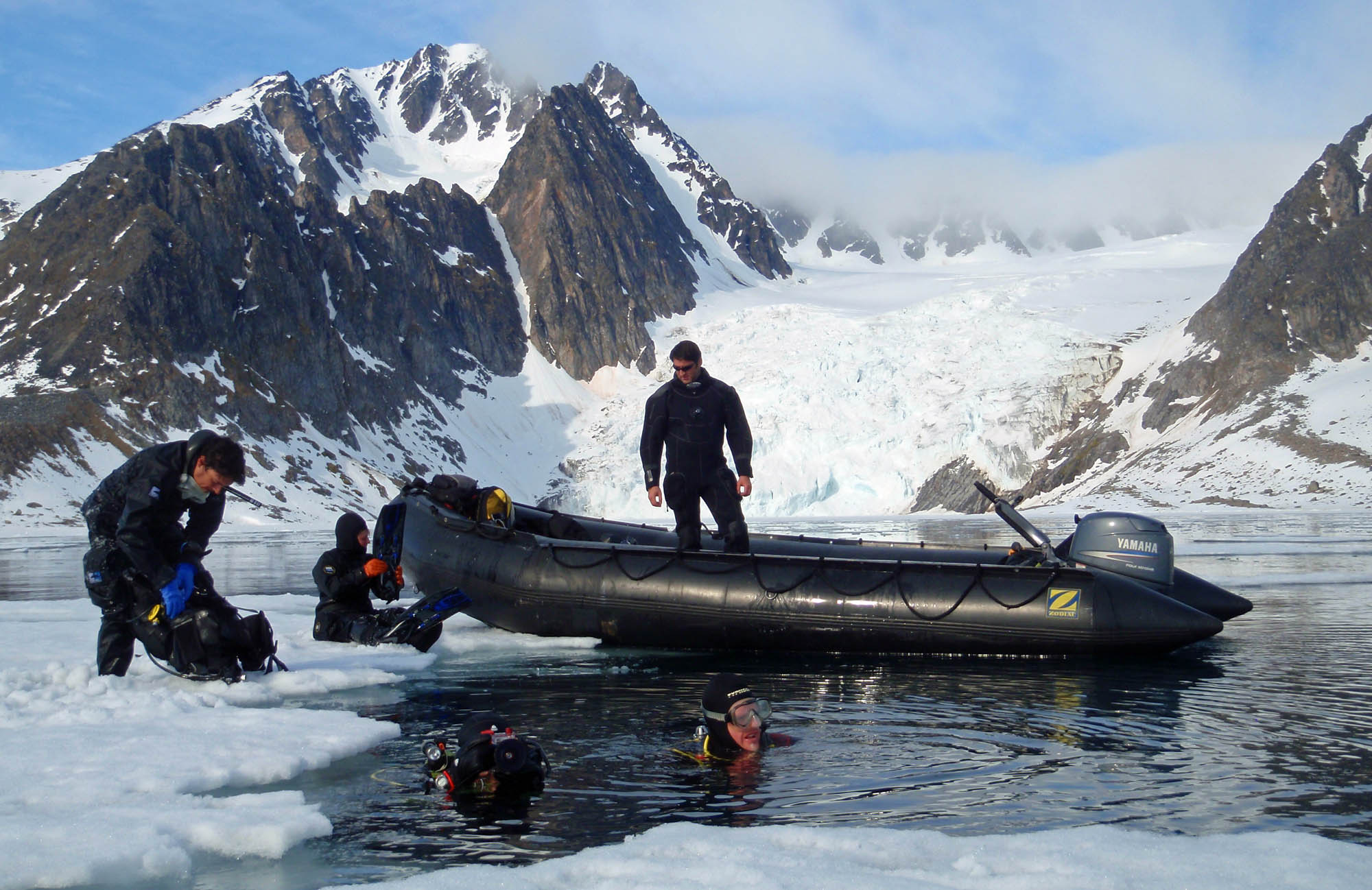 Coastal rides in rigid inflatable boats (RIBs) will be available to explore close to glacier fronts and to search for wildlife which in this environment always makes its business to stay relatively concealed, or birdlife which can accumulate in large numbers in the relative safety of an inaccessible cliff. Reindeer are a regular sight; Arctic foxes less so and require the support of all eyes onboard to spot. Polar bears and their cubs are something all of us love to see and we encourage all eyes to be on watch for them when cruising along the coast or through sea ice, and when out on RIBs. For safety, we need to avoid contact with polar bears when trekking or snow shoeing and make careful observations before embarking on a walk.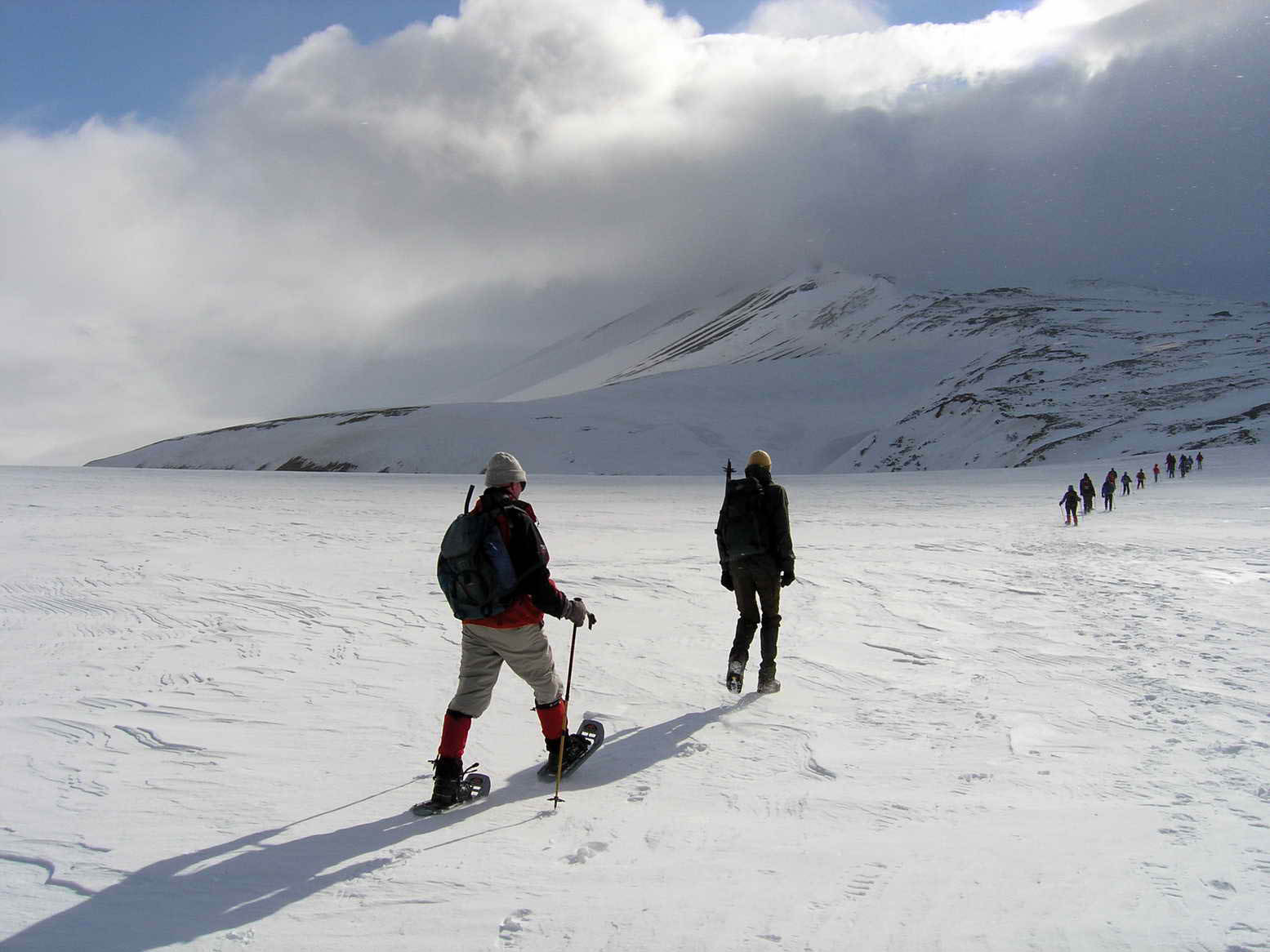 There will always be opportunities for capturing on camera the Arctic scenery in its many moods. Keep your lenses at hand as well for encounters with wildlife and birdlife we experience along the way. Whilst guides onboard can help you to spot and identify different species, an onboard photographer will provide advice on how to gain the best from your camera. Photo workshops will provide learning about how to capture different objects, exposure control and composition. Something to consider in advance if you are planning to take to the water is waterproof protection for your camera.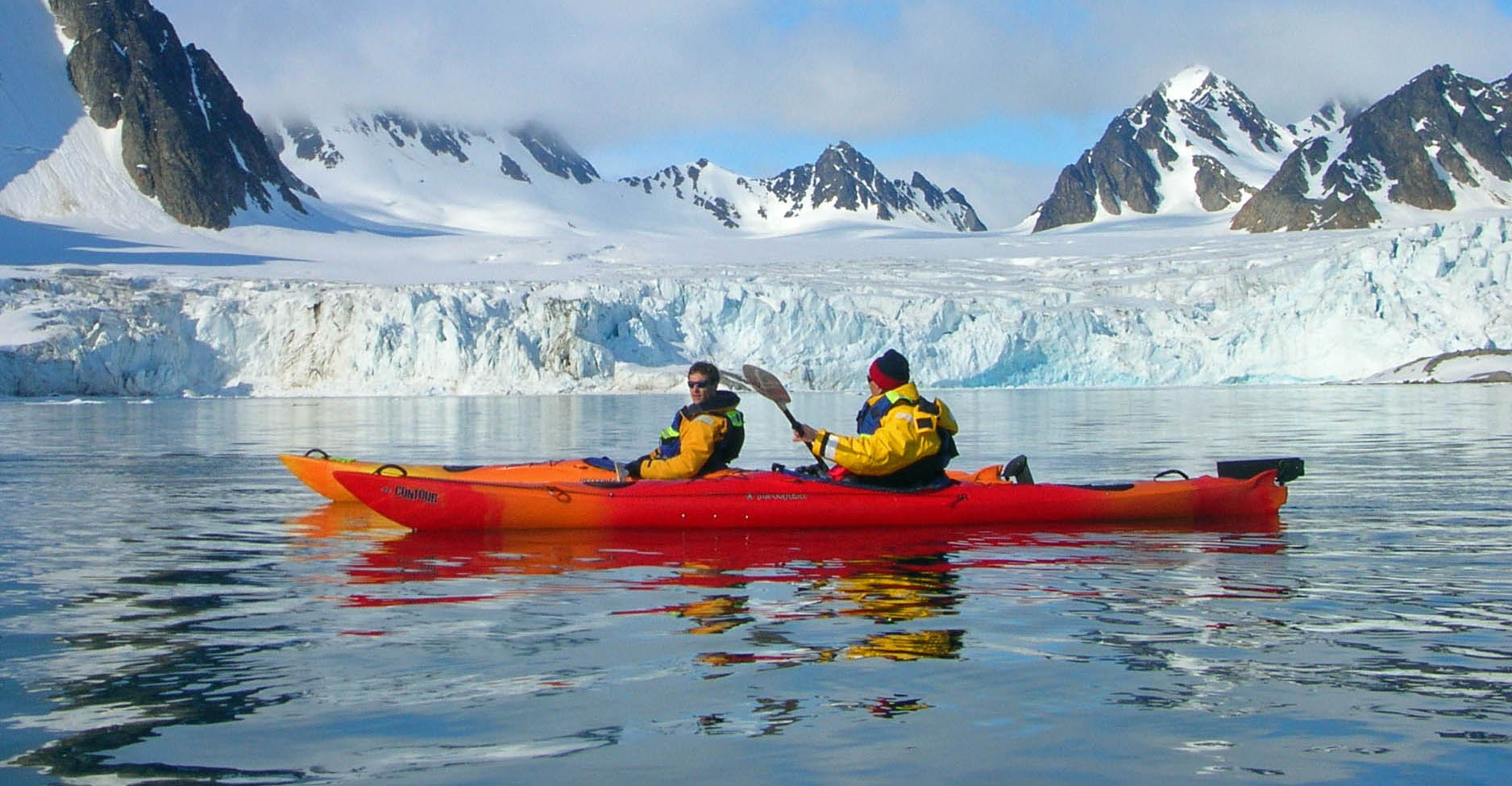 The team at Aqua-Firma has spent a considerable time in the Polar Regions, so we can help provide an insight into the adventure options available and what to expect before you leave home. To speak to somebody who has first hand experience diving , trekking and kayaking in the Arctic, please just pick up the phone and Contact Us to speak to one of our polar experts.
All of the activities are undertaken under the guidance of skilled experts, whose enthusiasm and experience helps passengers to enjoy them to the full. The expertise of onboard polar experts may extend further to personal specialities such as marine biology, geology, glaciology, ornithology and history, aspects of which will inspire a programme of onboard presentations.
This voyage is ideal for people seeking adventurous exploration of the Arctic wilderness.
Photographs kindly provided by Ralph Pannell, Charlotte Caffrey, Franco Banfi, Goren Ehlme, Shaowen Lin, Linda Ashmore, Jen Room-Doubleday