This year's winner of the AQUA-FIRMA sponsored Galapagos Conservation Trust Photography Competition is Marcos Miranda Correia, with this photograph of Brown Pelicans, waiting for scraps at the Puerto Ayora fish market. The Galapagos subspecies has the rather unattractive name addition of urinator, making its full Latin name Pelecanus occidentalis urinator.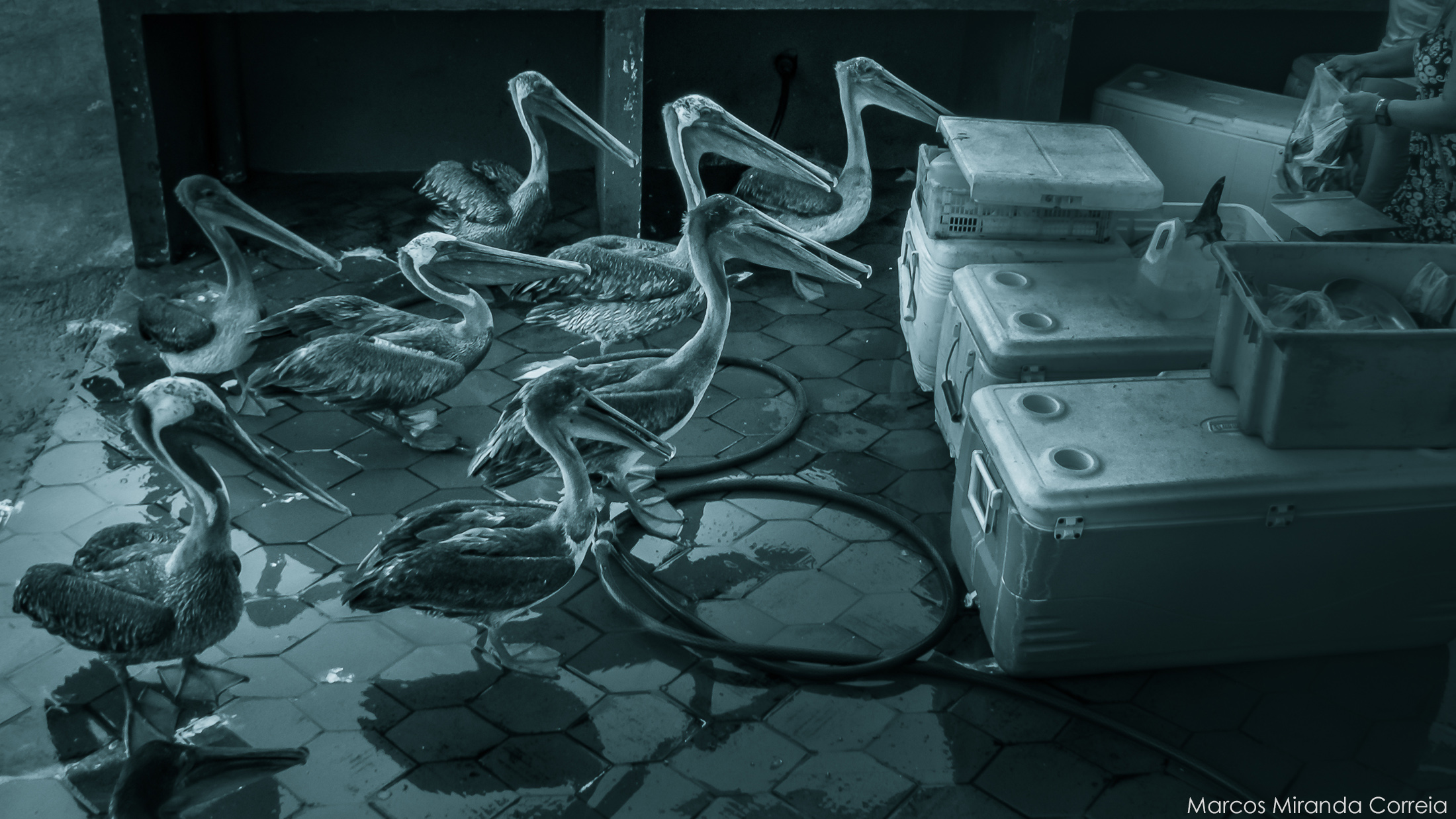 This photograph was also winner of the Urban Life category. Here is what Liz Bonin, BBC Presenter and one of the competition judges, had to say about this photograph:
The ghostly quality of this image is captivating, but there is also an almost comedic feel to the pelicans boldly lining up for pickings, fearless of the woman working away. It's an image that draws you in not only because of the aesthetic, but because of the multi-layered story it tells.
Animals in Action
Our Animals in Action winner with this marine iguana by Kim de Buiteléir, photographed just as it expels salt from glands just behind the nostrils. Marine iguanas excrete rockets of salt regularly, but capturing the moment is never easy, on film or photo.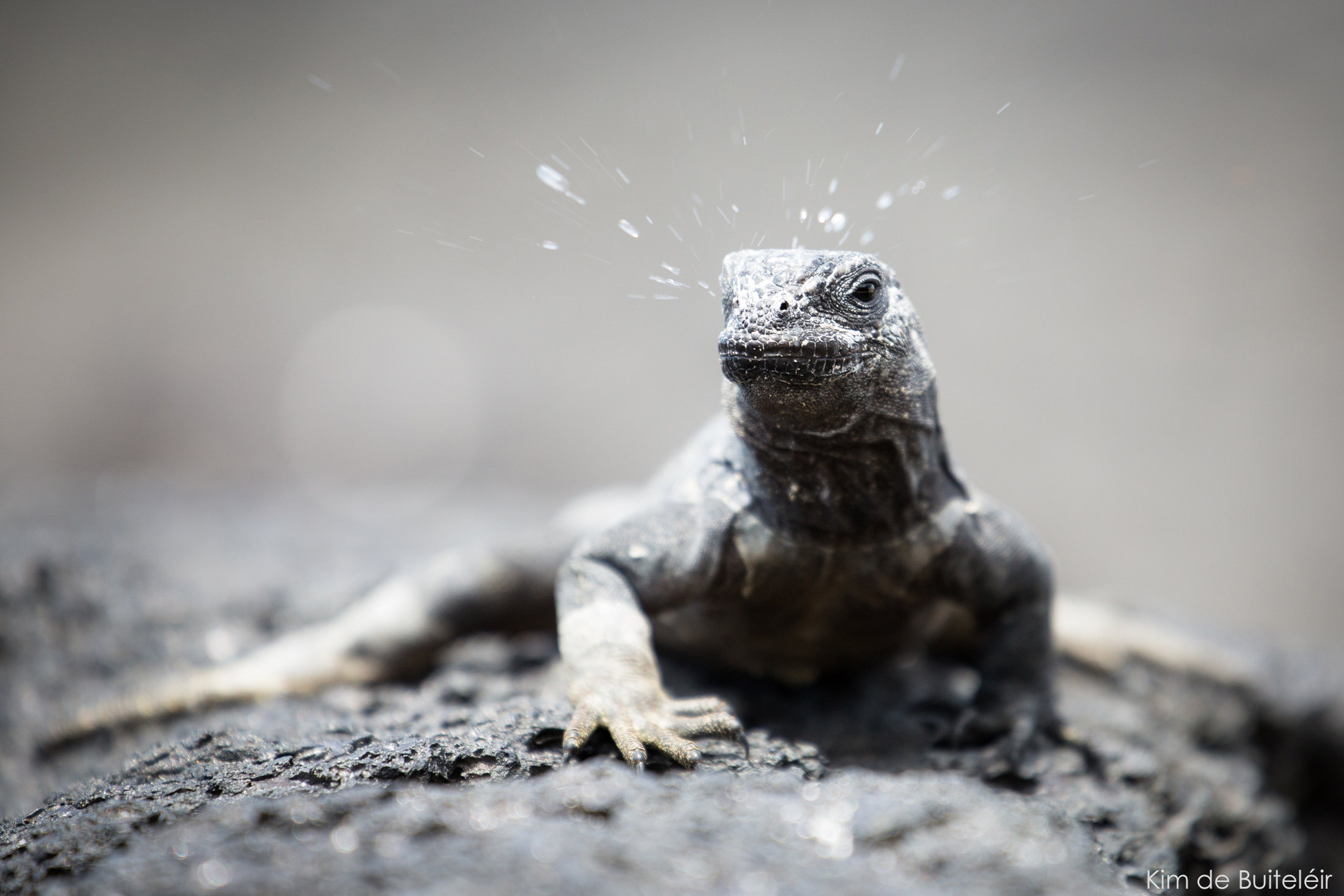 Birds of Galapagos
This Birds of Galapagos winner has a distinctly marine aspect to it, taken whilst snorkeling by Helen Brierley.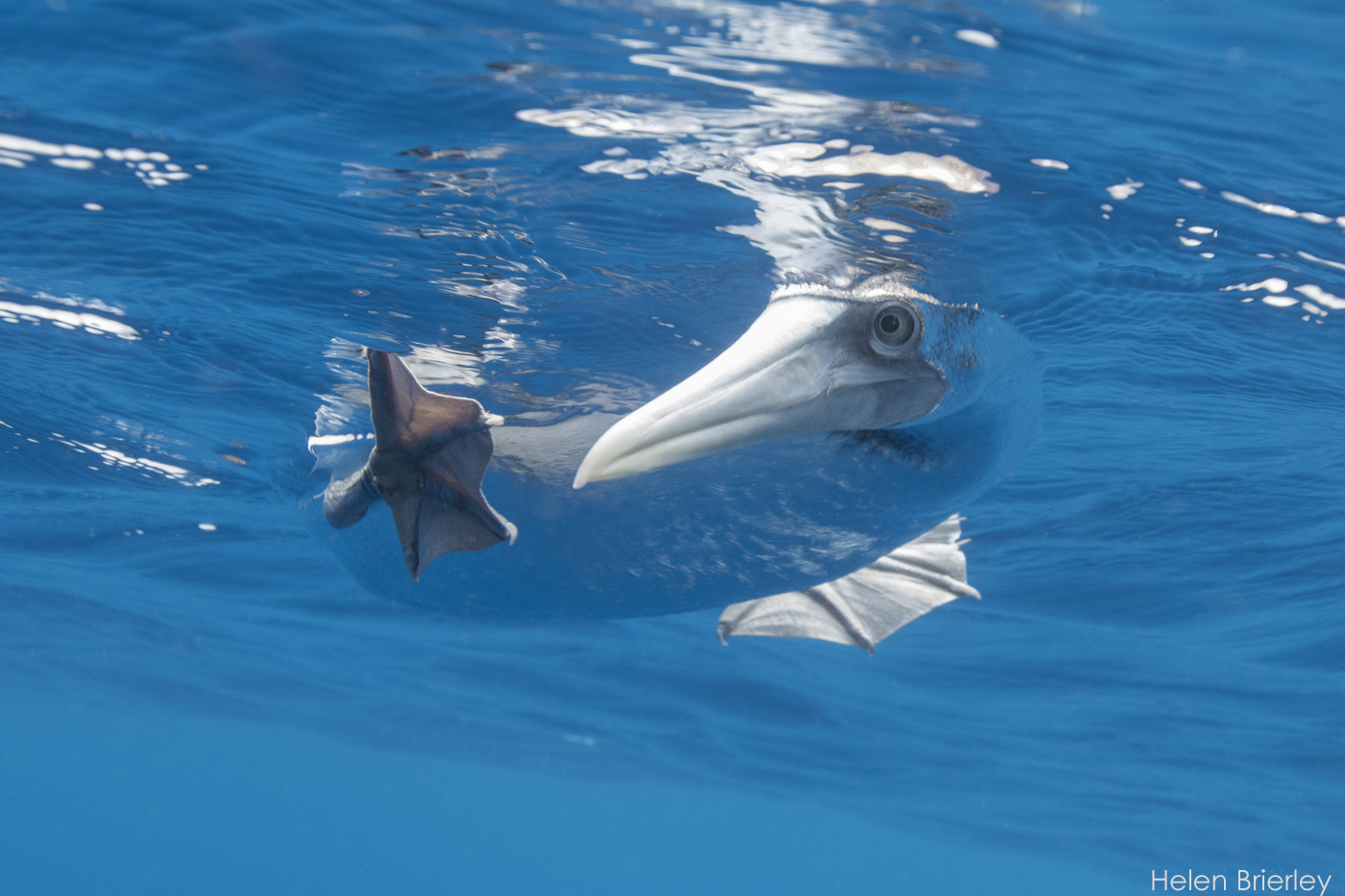 It pairs nicely with the Blue-footed Boobies captured here diving for fish by Walter Rijk. The Galapagos presents lots of opportunities to photograph diving seabirds, but it's difficult to achieve what Walter has done here.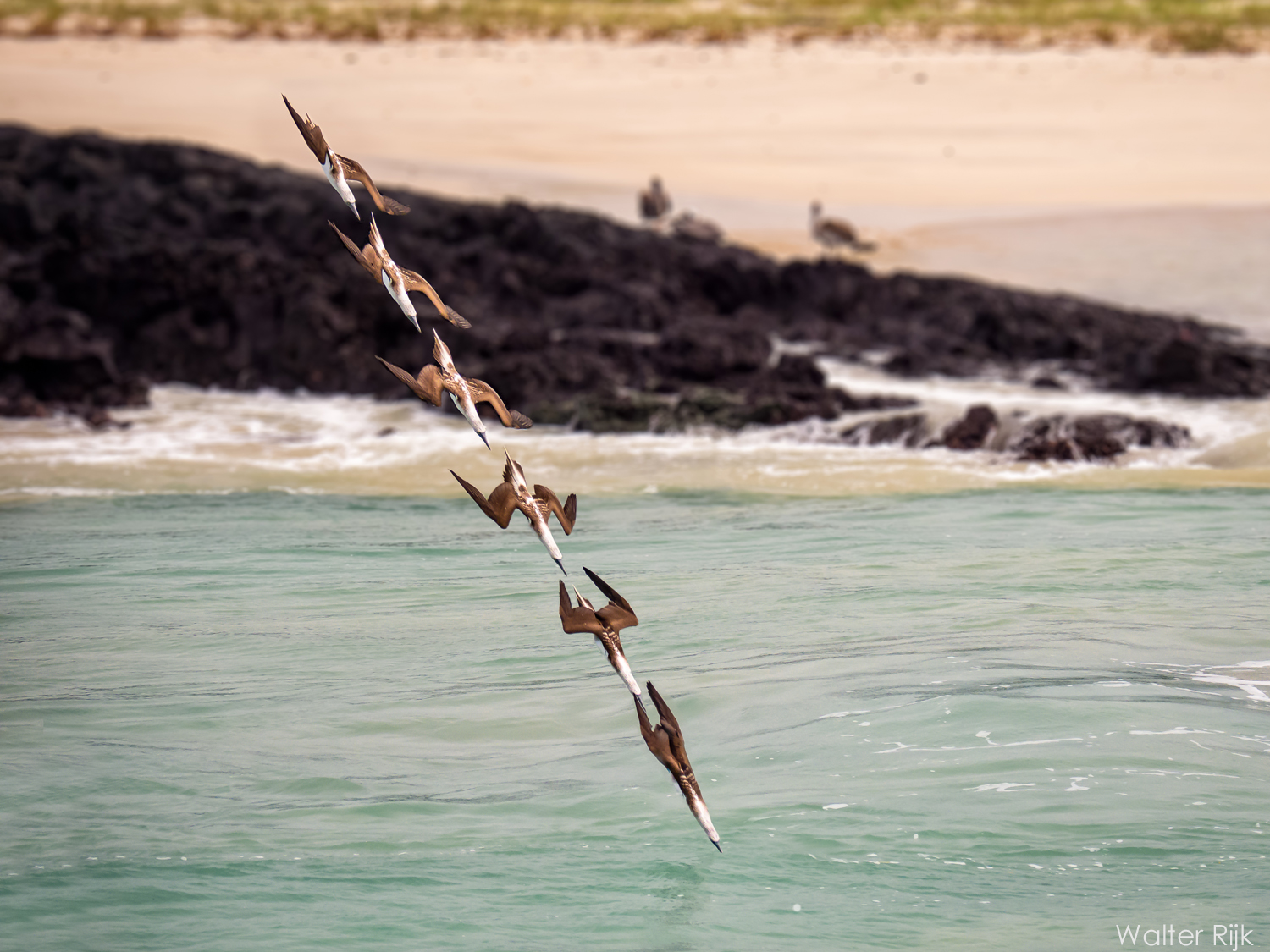 Coastal & Marine
This Galapagos Barnacle Blenny by Jon Anderson takes first prize…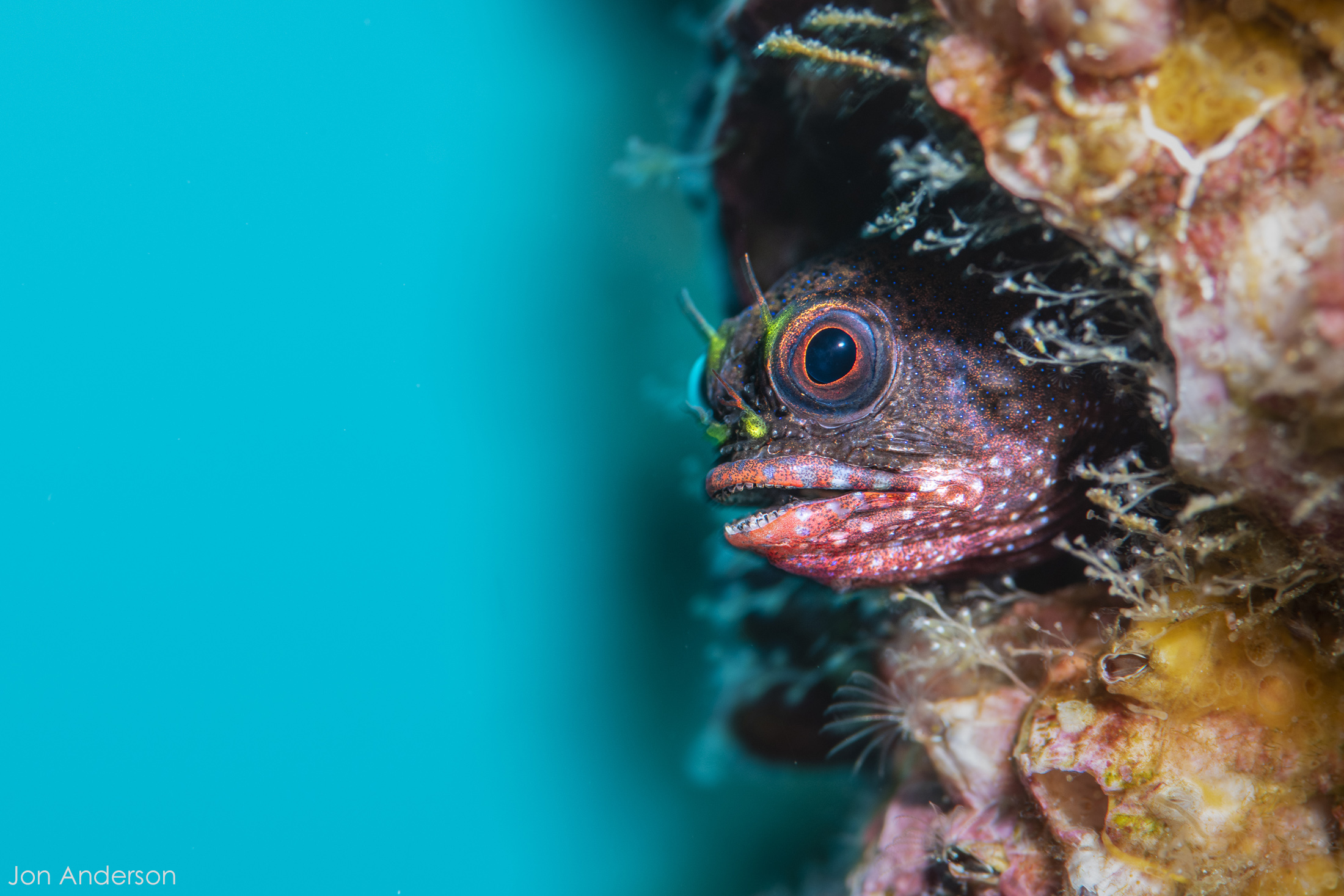 … followed by this moody photograph of a Hammerhead Shark taken by Jason Lim.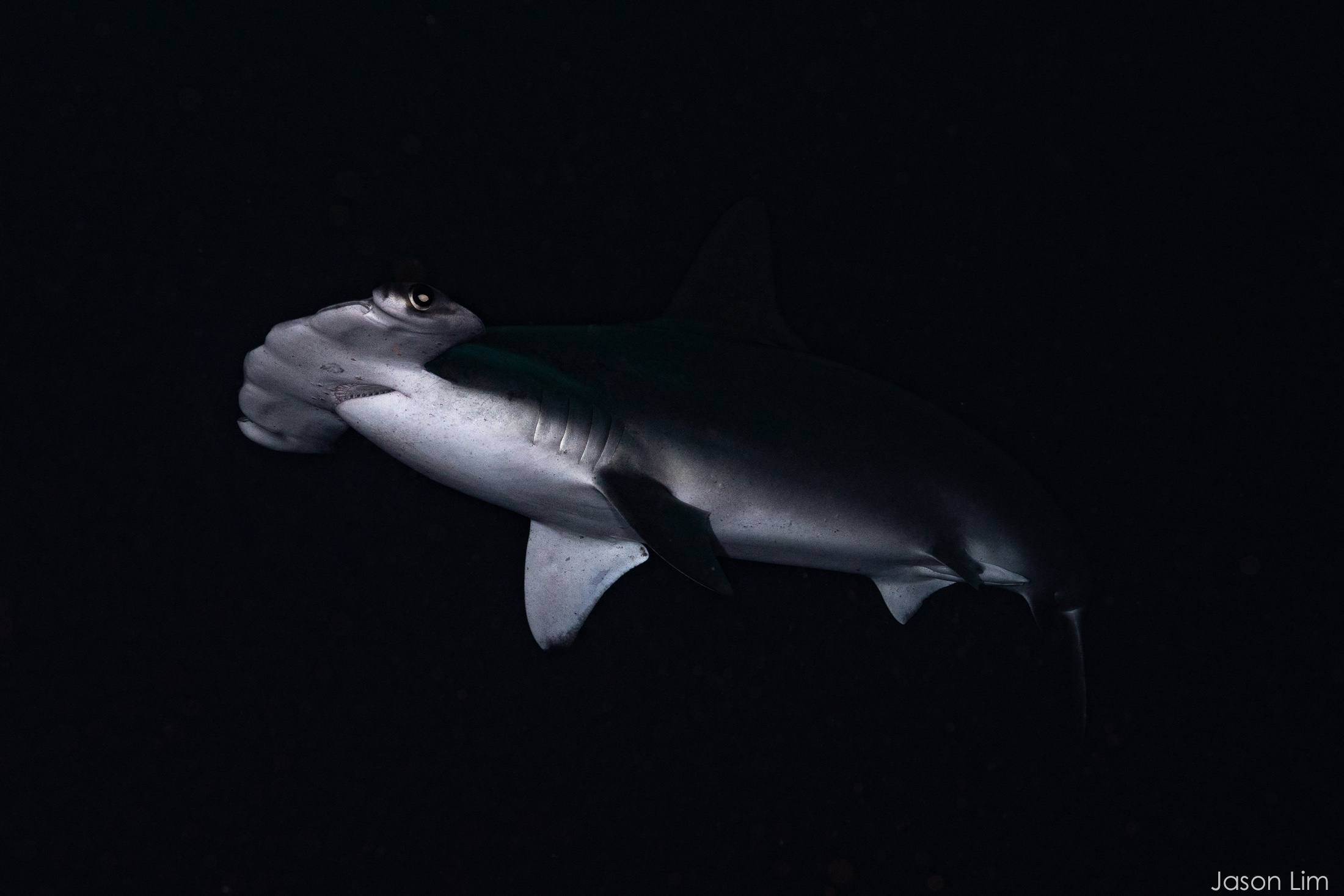 It's difficult to resist popping in one of our favourites taken by Dr Simon Pierce, who hosted our most recent Shark Insights & Photography Dive Liveaboard trips. For great underwater photography opportunities you can next join Simon 6 - 13 September, 2021 … or whale shark researcher & marine biologist Dr Chris Rohner in June 2022 or August 2023.

Landscape Winner
This winning landscape photograph was taken by Matheus Hobold Sovernigo: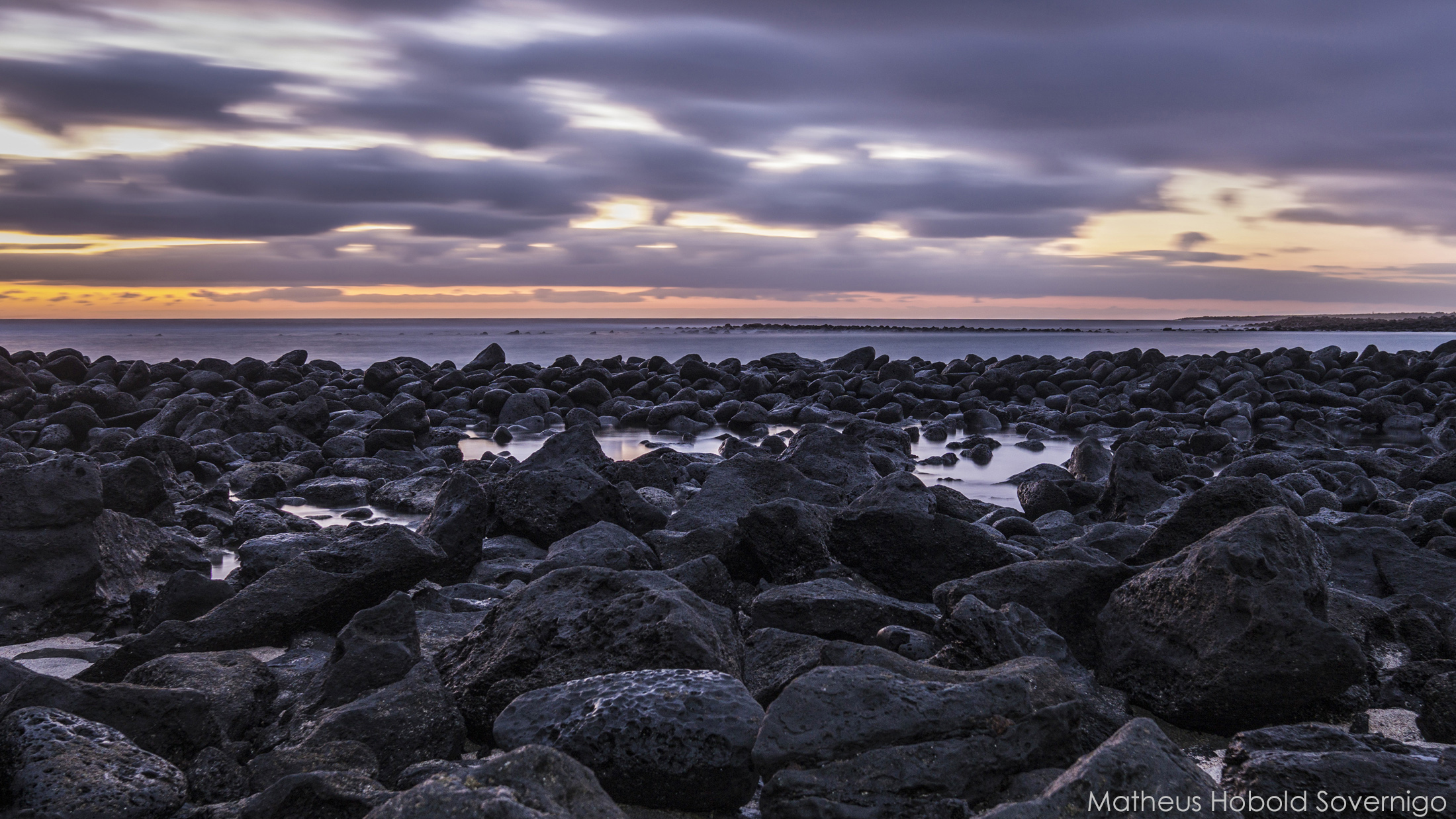 A great inland area for landscape photography is the volcanic highlands of southern Isabela, photographed here on one of our Galapagos Wildlife, Marine Life & Photography trips.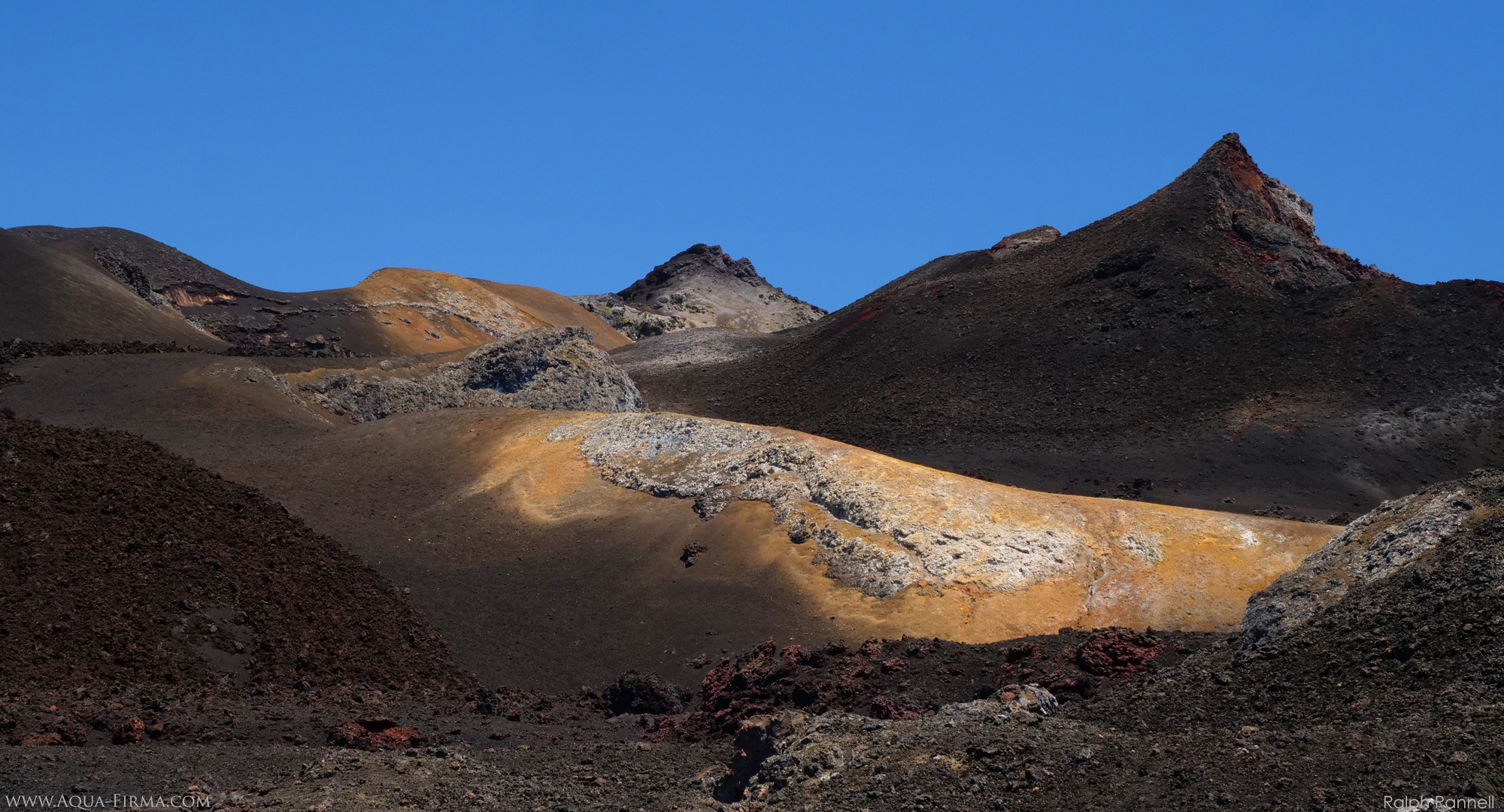 Up Close & Personal
Winner in this category is Jose Rui da Cruz Moura Santos with this mockingbird.