This river cruise takes you through Borneo's most famous orangutan sanctuary: the Tanjung Puting National Park. In addition to orangutans, you will experience Indonesia's largest and most diverse coastal heath and peat swamp forest; and some of the other wildlife it is a home to, such as Rhinoceros Hornbills, Proboscis Monkeys and Bearded Pigs.
A river boat is the ideal great way to experience this kind of environment, providing an ever-changing scene of tall rainforest trees, riverside nipa palms, mangroves and resident birdlife. Whilst your viewing deck provides a wonderful platform to observe it all in comfort, your boat also acts as a mobile base from which expert local guides will take you on exciting treks into the forest.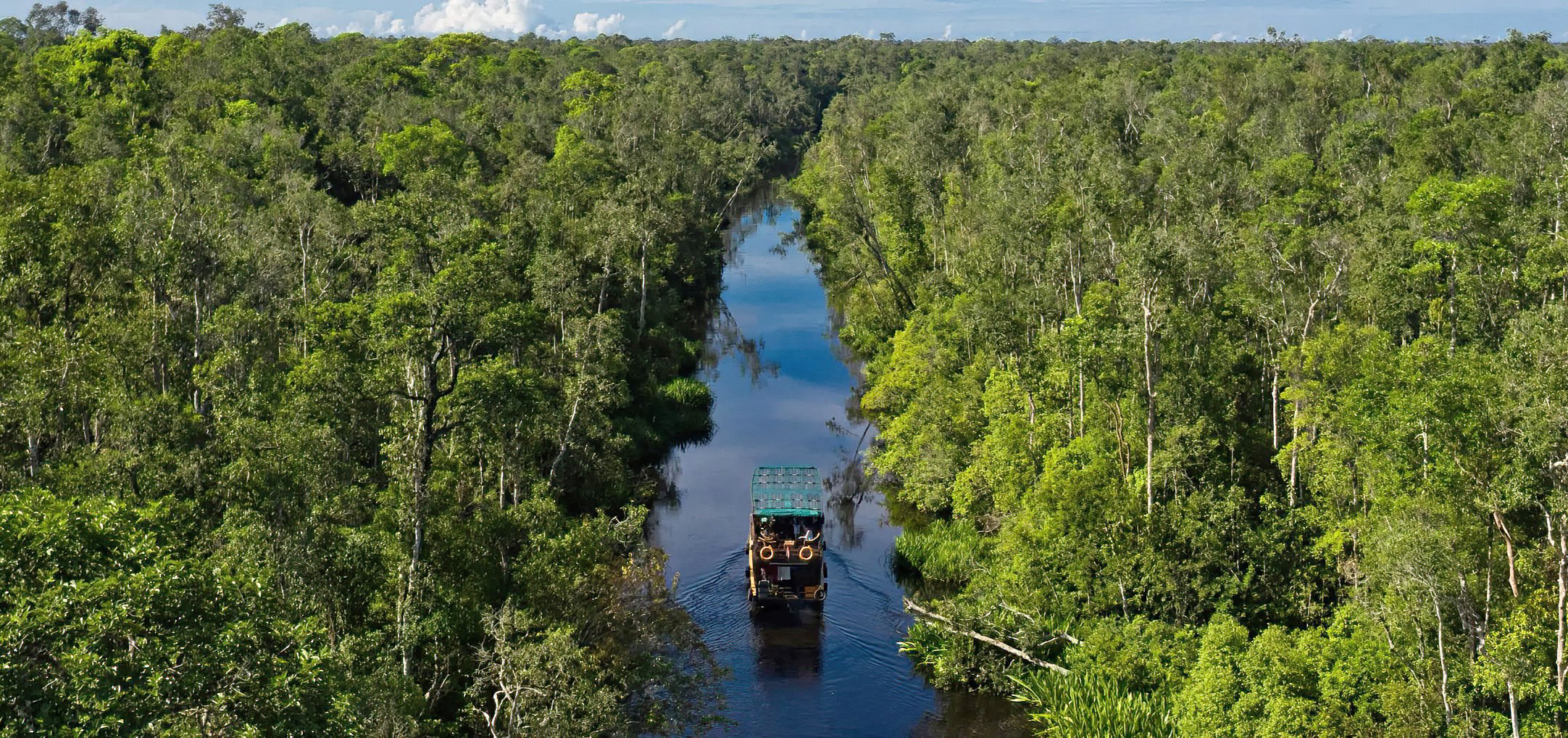 In the company of local forest rangers, one of your stops will be Camp Leakey: Asia's most famous research and conservation centre for orangutans. This was established in 1971, when one of Dr Louis Leakey's trio of Great Ape researchers first established this base to begin 5 decades of intensive research into orangutans. Her name, Dr Birute Galdikas, sits alongside Jane Goodall, who immersed herself amongst chimpanzees in Tanzania; and Diane Fossey who spent years with Gorillas in the Mist of the Virunga Mountain volcanoes of Rwanda.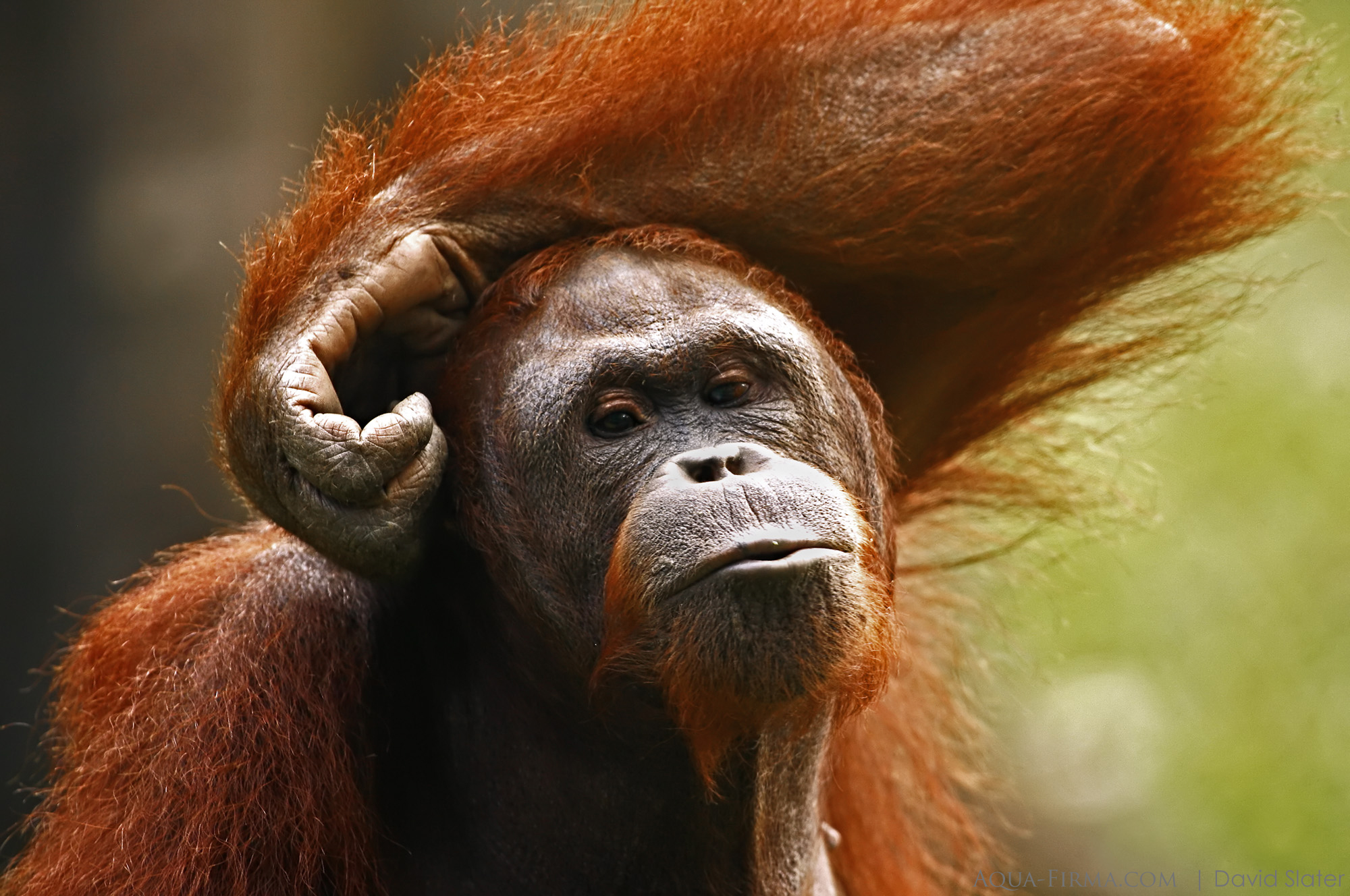 Pongo pygmaeus orangutans are present in Borneo, and although the most populous species of orangutan, only an estimated 104,700 are left in the wild. Their main threats include forest fragmentation through road building and illegal hunting for bushmeat and illegal pet trade. A large proportion of the orangutans you will see on this journey will have spent time at one of three rehabilitation centres you will visit. These centres provide great opportunities to see these Great Apes close-up and learn about their behaviour, conservation pressures and life stories. In between visits, you can enjoy the search for other wildlife, of which Agile Gibbons (Hylobates agilis) are some of the noisiest. Gibbons are renowned for being fiercely territorial, claiming their boundaries with energetic displays and calls which can be heard up to 1km away.

Itinerary
5 Day Borneo Rainforest River Cruise
This cruise starts and ends at Palangkaraya airport in Indonesian Borneo (Kalimantan). We can arrange flights to and from this airport; and hotels as needed.
You will be collected from Palangkaraya airport or hotel and then transfer to Kumai Port to board your river cruiser. This will be a traditional wooden renovated Klotok river boat.
You will then begin cruising to Tanjung Puting National Park, making a stop at Tanjung Harapan, which is an orangutan rehabilitation centre. Here, you can walk up to the forest platforms to see the orangutan feeding session at 3pm.
After leaving the centre, the river boat will continue downstream. You may have the opportunity to see proboscis monkeys along the way.
The boat will moor up overnight.
Your journey will continue after breakfast onboard. It is possible that you will see crocodiles and proboscis monkeys as you cruise today.
You will visit Camp Leakey after lunch, where there is a research and information centre in addition to a reintroduction site for older orangutans. From here, you will take a trek through the forest in the hope of seeing more orangutans as well as other forest wildlife.
At the end of the day, you will return to the river boat to find an overnight mooring spot and have dinner.
This morning, you will be cruising downstream towards the Sekonyer River. Here you will visit Pondok Tanggui Rehabilitation Centre at 9 am, where they help ex-captive orangutans.
In the afternoon, you will be visiting another rehabilitation centre for orangutans: Tanjung Harapan. Here you will see orangutan feeding at 3pm and take a hike further into the forest.
Today you will be embarking on a full-day trek from Pondok Tanggui with a park ranger. A packed lunch will be provided.
You will then be returning to the river boat for dinner and the boat will then proceed to find a quiet spot for the night.
The boat will cruise back to Kumai port along the Sekonyer River, where you will have chances to see more wildlife.
You will have a final lunch before you transfer to the airport. Check-out is at 2pm.
Dates
Enquire / Book
23 Aug - 22 Dec 2023
-
from £ 1,320
from US$ 1,620
Price per person based on 2 sharing a double cabin.
Upgrade to Superior cabin with private terrace add £130 / US$150
Enquire / Book
02 Jan - 22 Dec 2024
-
from £ 1,520
from US$ 1,870
Price per person based on 2 sharing a double cabin.
Upgrade to Superior cabin with private terrace add £150 / US$170
Single cabin occupancy available July - Sept add: 50%
Price includes
Airport transfers.
Cabin accommodation (ensuite + air-con)
Meals, snacks, coffee, tea, juice and water during cruise
National Park entry ticket
English-speaking guiding
Ranger donation
Camera permits
Not included
Airfares
Porters
Personal expenses such as telephone
Activities not listed in the itinerary
Personal insurance
Alcoholic and soft drinks