Arnarnesstrýtur is a cluster of small cones, located in a larger underwater protected area and also harbours a multitude of other marine wonders. The cluster of chimneys rise from the bottom at 23m up to 15m and from them, 79°C og warm fresh water gushes out. Scientists estimate that the age of the water oozing and gushing out of the cones is around 11.000 years old and has been travelling all that time from the highlands of Iceland.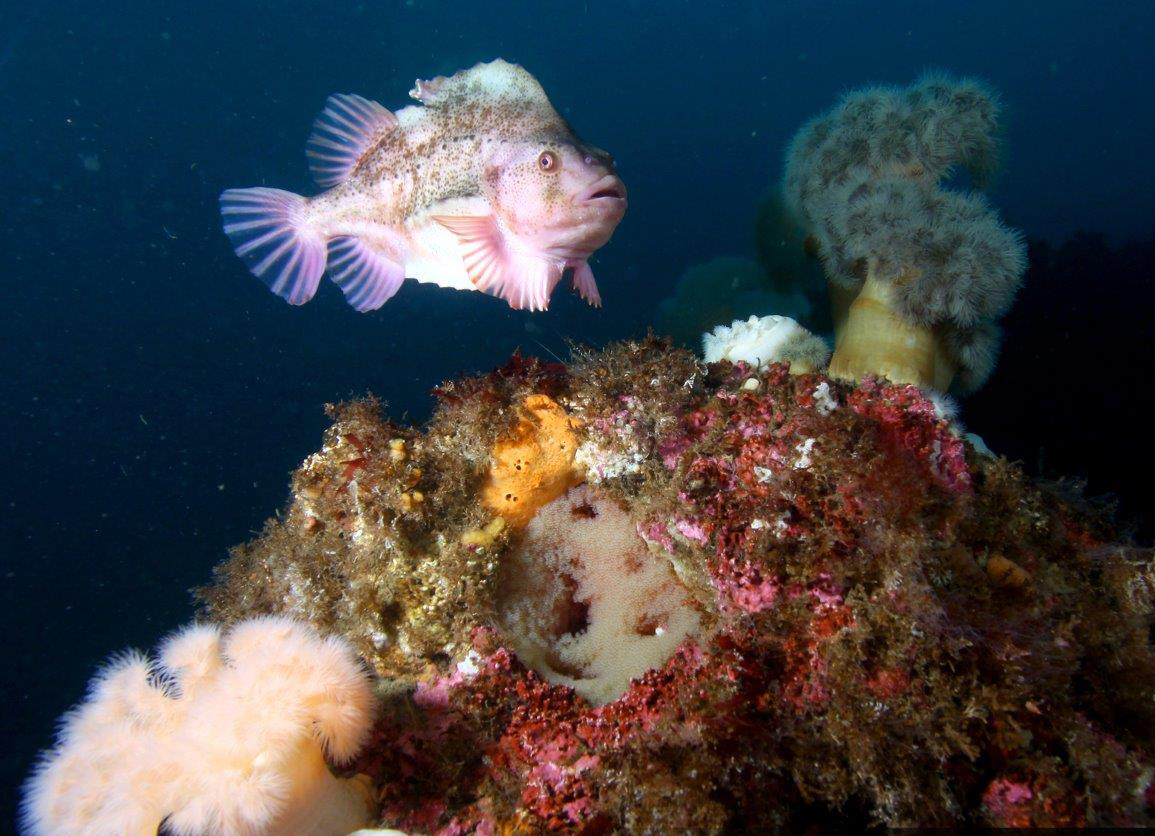 The water has a pH level of 10 and in certain parts you can feel the warmth of the water even though it strangely doesn't affect the overall temperature of water,

Not only is Arnarnesstrýtur a geological wonder, but it also contains unique and diverse marine life. There are numerous species of nudibranchs and vast macro life. It is also full of bigger species including wolfish, cod, pollock and lumpfish to name but a few. if you are lucky you may even encounter a humpback whale!

During this dive you will explore the cones, feed the wolf fish and at the end of the dive you will gather some hot water to take to the surface to make some hot chocolate for everyone.
Dates
Price Includes Transport from Akureyri to our divecenter in Hjalteyri, one guided dive, hot cocoa made with water from the cone, all diving gear, diving & PADI guide/instructor

Available Everyday with pick up from Akureyri (depending on weather)

Requirement Open water diver. Boat dive.

Minimum Age 18 years

Minimum Group Size 1 person

Duration of Trip 4 - 6 hours

We recommend you bring Warm undergarment clothing (fleece/wool sweater and pants), warm socks, a good pair of shoes and a change of clothing

Please Note All dives are performed in a dry suit, consequently, divers are required to provide details of their sizes prior to the trip. Please confirm your height, weight and shoe size so that we can ensure you are provided with the best fitting dry suit.