This privately guided safari will take you to explore in detail Sri Lanka's largest and oldest National Park, Wilpattu. Our local expert guide can adjust the way you experience this 1,085 square kilometre wilderness according to your special interest - be that mammals, specialist birdwatching, Photography or a combination of everything this environment has to offer. We incorporate a visit to one of the country's major monuments in the area, Anuradhapura; and can also take you to Sigiriya, Dambulla and Pollanaruwa if you have longer; as well as other wildlife areas sucn as Minneriya.
Wilpattu is located in north western Sri Lanka. For good reason, it used to be the most popular to visit, but it found itself at the frontline of Sri Lanka's civil war, so now you can experience this huge area with far fewer other visitors than the likes of Yala National Park attract.

Wilpattu is made up of a beautiful landscape of lakes, tropical dry forest and virgin coastline. Its name is actually derived from the Sinhalese words Willu Pattu which means 'land of lakes'. These lakes attract a huge variety of wildlife, but it is leopards and the strange, lumbering sloth-bear that keen wildlife watchers journey here to see.
Elephant, buffalo and mongoose are other animals to keep an eye-out for. Reptiles find Wilpattu a rewarding habitat and while around the lakes, look out for mugger crocodiles, large Indian pythons, monitor lizards, pond and soft shelled turtles. The common cobra is resident throughout the park.
For bird enthusiasts the reserve is a spectacular and pristine territory, especially around the fresh water and saline lakes. Species to keep your binoculars ready for include the little cormorant, whistling teal, white ibis, spoonbill, Sri Lankan and painted stork.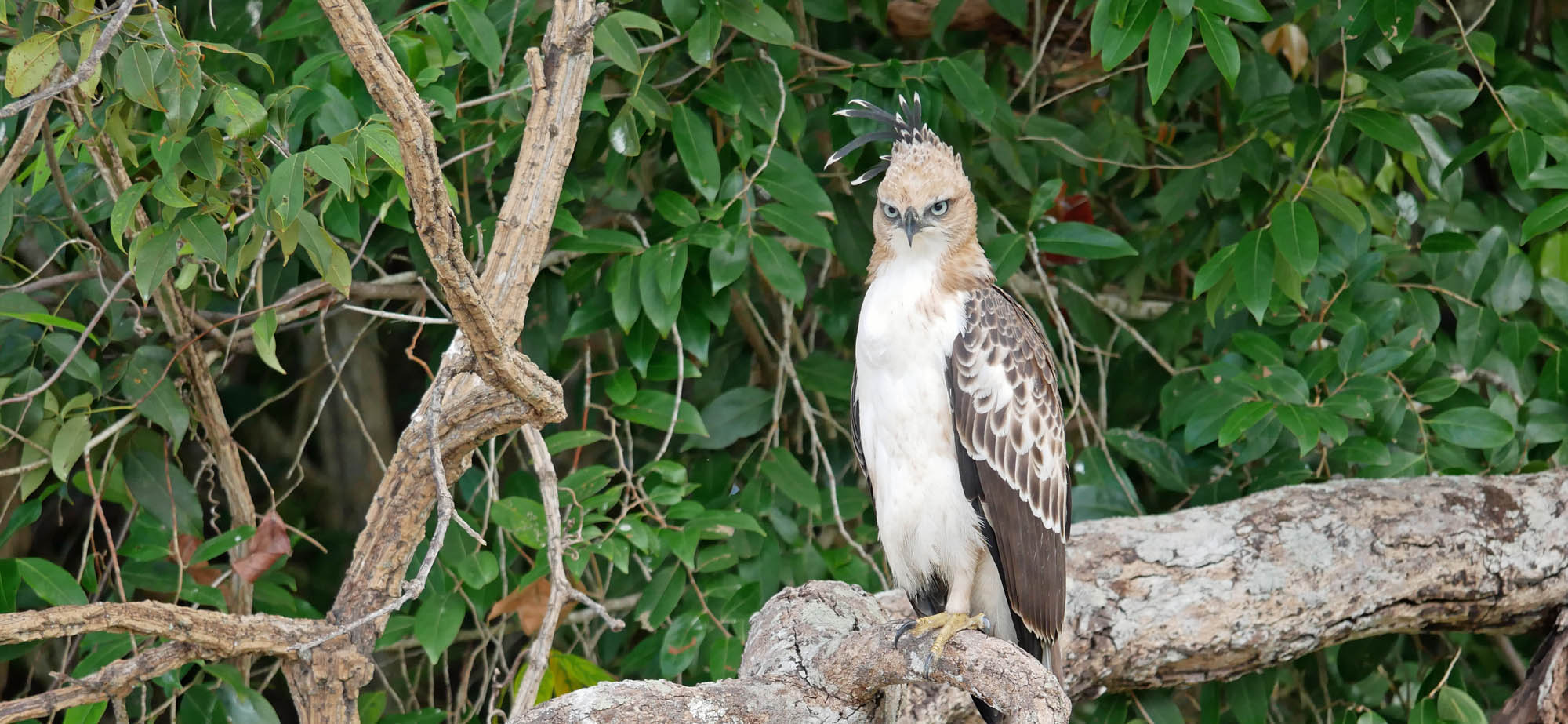 Click HERE for more information about Wilpattu NP
This safari includes all transportation from and back to Colombo, as well as safari drives within Wilpattu. It can also be expanded to include additional parts of the country, or attach to one of our other recommended itineraries.
As standard, we use a hotel lost in trees beside a lake. If you prefer, we can use a shared tented camp or set up a private luxury tented camp for you.
Dates
Enquire / Book
01 Jan 2020 - 31 Dec 2021
-
from £ 750
from US$ 860
Tailor made trip available year round
Privately Guided (4 Days)
Price per person based on 2 sharing
Notes:
Reductions for more than 2 people - please enquire.
Prices include:
- Private expert natural history or birdwatching guide
- All safaris by 4WD
- All accommodation
- Breakfasts & lunches
- All transportation starting and ending Colombo (can be other locations too)
- National park fees
- Entry fee to Anuradhapura monument
- Guide food and accommodation
Not included:
- Dinners
- Drinks
- Optional activities such as entrance to temples, boat trips etc.
- Expenses of a personal nature (such as telephone calls, laundry etc)
- Tips
- Video & camera fees if applicable