The private island of Magudhuva is a 5-star Ayada resort, located in the pristine Huvadhu Atoll less than 20 miles above the Equator. It is rated among the top 25 resorts in the world as well as Top Resort in the Indian Ocean 2014 and has received a Green Star Diamond Award in recognition of its efforts to protect and preserve. Huvadhu Atoll is a highly rated favourite within the Maldives for great land-based diving and snorkeling, with good house reefs and access to sites further from shore. This is also a great base for surfing, with small boat trips available out to the best waves.
Request Information or a Quote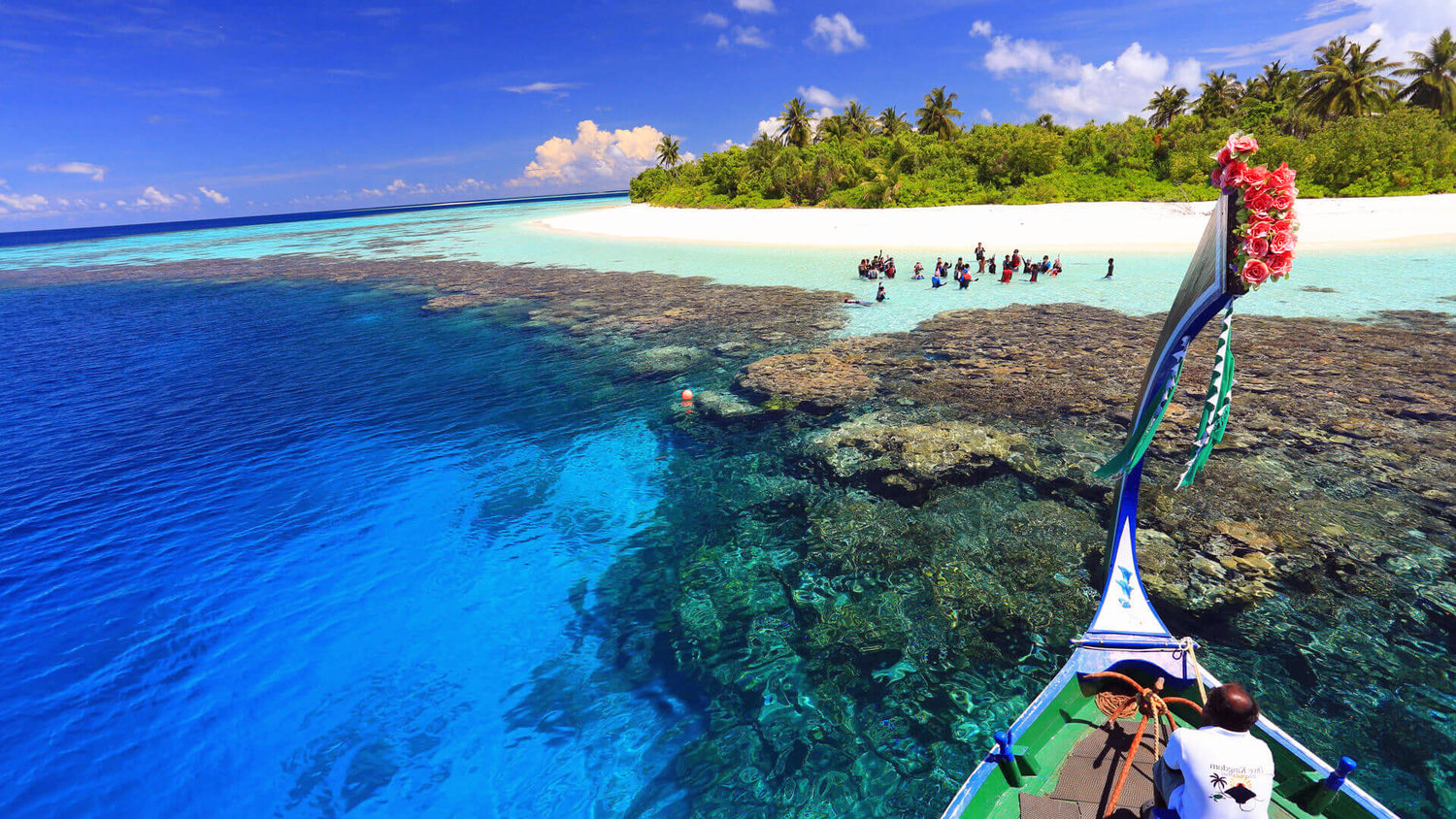 The dive centre offers excursions to a range of local dive sites suited to most levels of experience, including coral gardens, channels and thilas within an hour's boat ride. Marine highlights can include sharks, turtles, eagle rays, large pelagic fish, healthy coral gardens and colourful reef fish. Experienced divers may be rewarded with a leopard shark encounter during a channel dive. The remote Huvadhu atoll remains largely undisturbed and unexplored by divers; some of the dive sites here are so newly discovered that they have not yet been named. Day and night dives are offered, as well as courses from beginner to more advanced certifications.

Resort Details
No of rooms:
112
Board options:
B&B, Half Board & Full Board
Great for:
Diving, Snorkeling, Honeymoon, Watersports,
Health & Fitness
Getting there:
Domestic Flight (55 mins) + Speedboat (50 mins)

The resort offers a choice of eight restaurants, floodlit tennis courts, fitness suite, pool, yoga & pilates, jogging trails up to 1.6km long and excellent spas. The watersports centre offers a range of activities including kayaking, glass-bottom boat trips, windsurfing catamaran dingy sailing, SUPs (Stand Up Paddle boards), jet-skiing, daily excursions to local villages, dolphin cruises and trips to nearby uninhabited sandbanks. Dedicated surfing trips are available to some of the best surf breaks in the Maldives which are just a short boat ride away.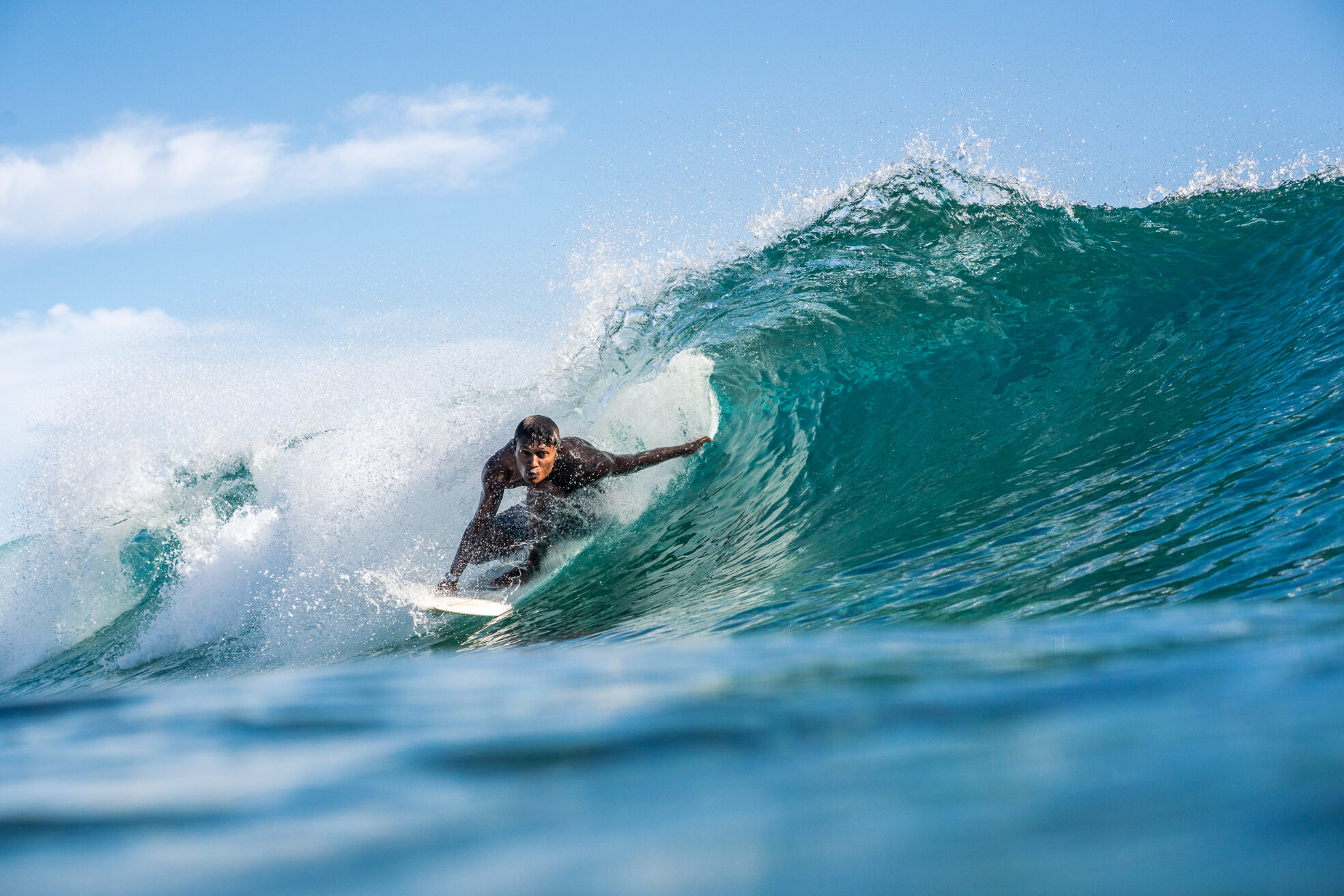 Request Information or a Quote
Accommodation Options
| | |
| --- | --- |
| | Nestled in the resort's lush tropical greenery just a short distance from all resort facilities, these Garden Villas offer a spacious bathroom with large bath tub, outdoor shower and garden verandah ... more |
| | Located on the idyllic white sandy beaches, the Beach Villas offer a beautiful private garden with a spacious plunge pool, a large veranda and a bathroom with bath tub and outdoor shower in the back courtyard ... more |
| | Ideal for couples and families who want a larger living space, the Beach Suites offer direct beach access, a private plunge pool within a private garden, living area, bathroom and courtyard ... more |
| | Located on the part of the island where the sunsets are the most beautiful, the Sunset Beach Suites are even more spacious with a large living space, spacious outdoor terrace, secluded garden with private pool and direct beach access ... more |
| | Poised over the lagoon, these over-water Ocean Villas provide a private outdoor terrace, ocean hammocks, steps down into the tropical seas and a plunge pool. Your bathroom, bedroom and verandah all open out to the horizon ... more |
| | A perfect mix of tropical garden and over-water bungalow, the Sunset Lagoon Suites offer a large bedroom and living area, a spacious verandah with swing sofas, a private pool, hammock and direct lagoon access ... more |
| | Offering absolute luxury and serenity, these over-water Sunset Ocean Suites have one bedroom, two bathrooms, living area with a glass floor panel, huge sundeck with ocean hammocks, steps down into the tropical seas and a plunge pool ... more |
| | Ideally suited for families with older children, the Sunset Ocean Family Suites have two bedrooms with floor to ceiling windows, two bathrooms, a large sundeck, hammock, private pool, sun loungers and steps directly into the ocean ... more |
| | The Royal Ocean Suite is quite simply the 'best room in the house' situated at the end of the jetty with 180 degrees views of the Indian Ocean. The suite has two bedrooms, two bathrooms, large living area, terrace with infinity pool ... more |
All rooms are comfortably equipped with Harman Kardon surround sound system, Nespresso machine and tea making facilities, climate controlled air-conditioning, ceiling fan, safety deposit box and LCD TV with DVD player and iPod dock.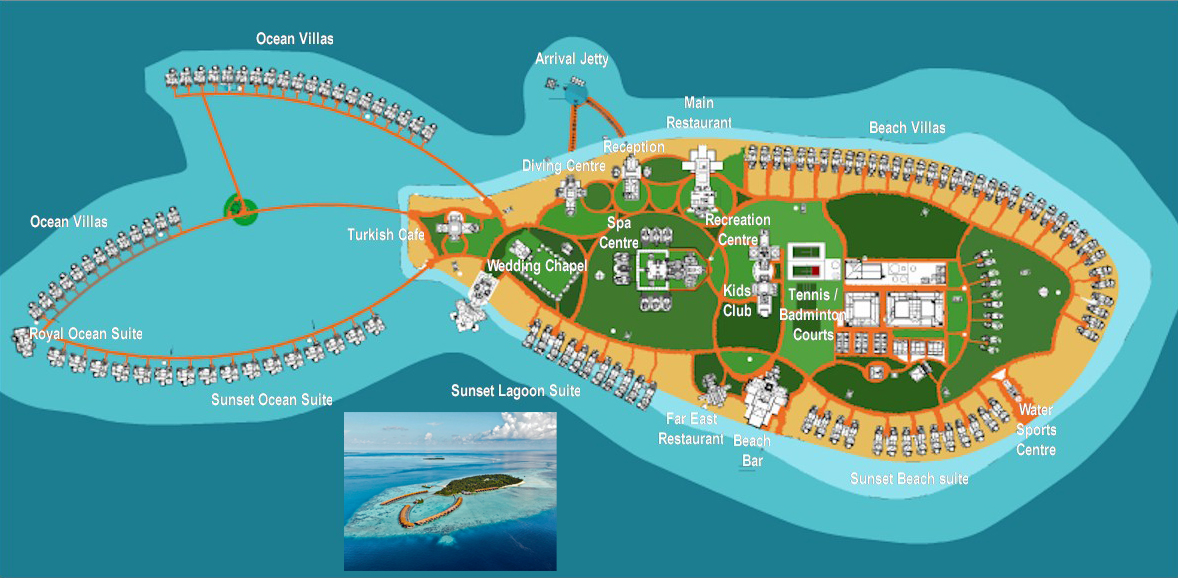 Dates
Notes:
Domestic Flight (55 mins) + Speedboat (50 mins)
All air services are provided by Island Aviation Services (domestic airline). Prices are based on Island Aviation services terms & conditions and are subject to increase if fuel surcharges or any new taxes are imposed.
The domestic transfer baggage allowance is 20kg per passenger plus hand luggage of 5kg per passenger. Excess baggage will be charged at USD 3 per kg and is subject to space availability and terms & conditions of the air carrier.